snowballs wrote:
Great idea.
I have been stocking up on spares including a Viscous Heater but a delete kit would be a positive addition especially if it uses the stock serpentine belt.
It will be a direct replacement for the viscous heater.
Will use stock serpentine belt and one rubber hose going from the thermostat to the viscous heater is removed from the thermostat and discarded.
Then the outlet hose is removed from the viscous heater, shortened about 1 inch and connected back in place to the thermostat where the first hose was removed. (supplies hot coolant to heater core)
Will post some pictures of new hose arrangement later tonight.
First is a picture of the new hose arrangement, coolant leaves thermostat housing and goes directly to heater core inlet no longer going through viscous heater which is no longer there. Second picture shows belt alignment. Worked a long time on getting the spacing/belt alignment just perfect.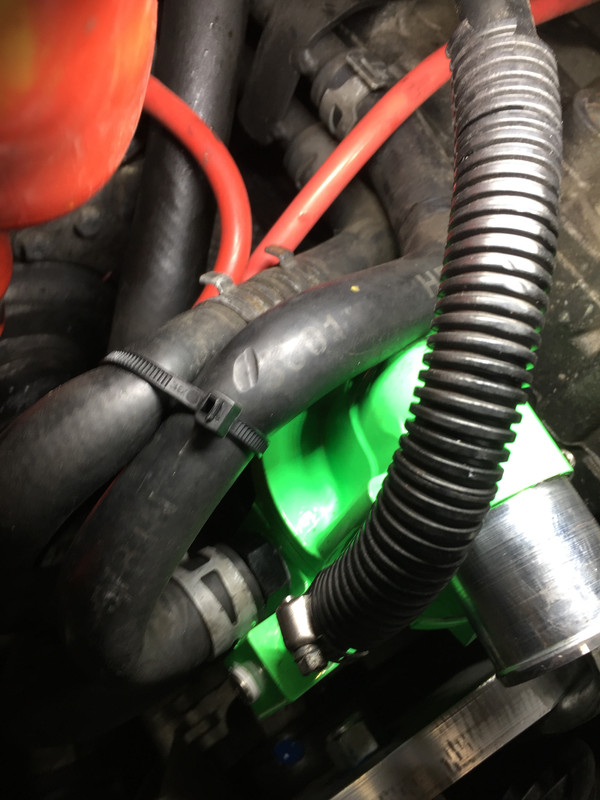 ---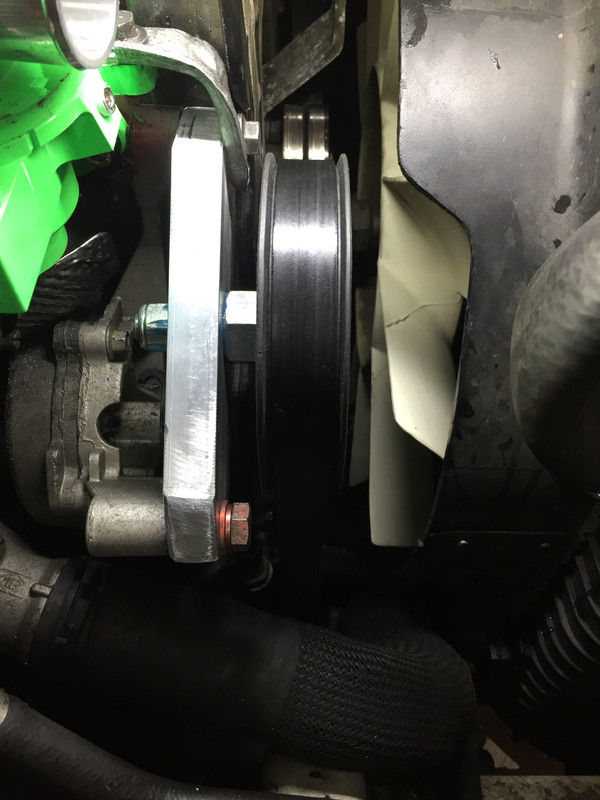 _________________
Supporting Vendor and Moderator of LOST
05 Jeep Liberty CRD Limited

Ironman Springs/Bilstein/shocks
Yeti StgIV Hot Tune
Sasquatch BatteryTray
No FCV/EGR
Samcos/ProVent
SunCoast/Transgo
Carter Intank-pmp
2mic.Sec.Fuel Filter
Flowmaster/NO CAT
V6Airbox
GM11 bld. fan/NAPA HDclutch
IronrockArms/wwdieselMount