Have you installed an intank fuel pump?
If you do not have an intank pump;
the suction hose inside the fuel tank module more than likely has a hole in it or has broken. It is a hard plastic tube. See picture of OEM tank module below.
If you are going to drop your fuel tank to replace it, it would be an excellent opportunity to install an intank fuel pump as many owners have already done. It is a drop in fix in place of the OEM unit. The only difference is one has an electric lift pump in the module.
See this thread for information on installing the intank fuel module with pump:>
viewtopic.php?f=5&t=26385
Picture of OEM fuel module inside fuel tank. -----------------------Picture of intank fuel pump module.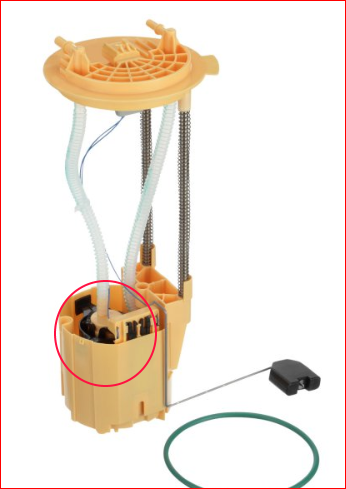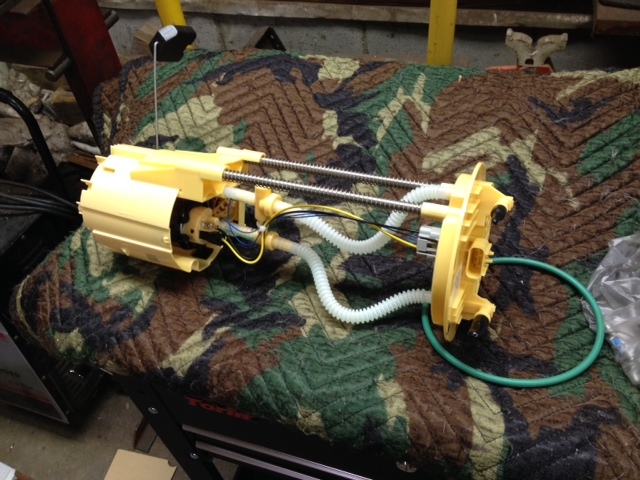 _________________
Supporting Vendor and Moderator of LOST
05 Jeep Liberty CRD Limited

Ironman Springs/Bilstein/Shocks
Yeti StgIV Hot Tune
Sasquatch BatteryTray
No FCV/EGR
Samcos/ProVent
SunCoast/Transgo
Carter Intank-pmp
2mic.Sec.Fuel Filter
Flowmaster/NO CAT
V6Airbox/noVH
GM11 bld.fan/NAPAHDClutch
IronrockArms/wwdieselMount