My first 4x4 was a 2000 XJ that I picked up in 2009. I used it for two summers of forestry work in the mountains of WV, and the rest of the time it was my daily driver. I loved that XJ, and she never let me down by getting stuck (although she was a high maintenance girl). I fixed the XJ up until finally everything was running smoothly (a very long list), but then she was totaled by a hit and run driver in 2011.
I had just replaced a cracked cylinder head 10 days earlier. I wanted to find another one, but then even the newest XJ was a decade old. I didn't want to start over repairing everything again, so I ended up going with a 2008 KK instead. I've been really happy with it so far, and I've been able to buy it some cool upgrades (skids, rock rails, CB, etc.) rather than spending all my
fixing stuff that breaks!
After a year and a half with the KK I finally feel like it's my 4x4, although whenever a burgundy XJ drives by I remember how much I miss it!
Maybe someday I will find a good XJ for a fun project vehicle, something like KJWildman's Deerkiller.
Brand new (to me)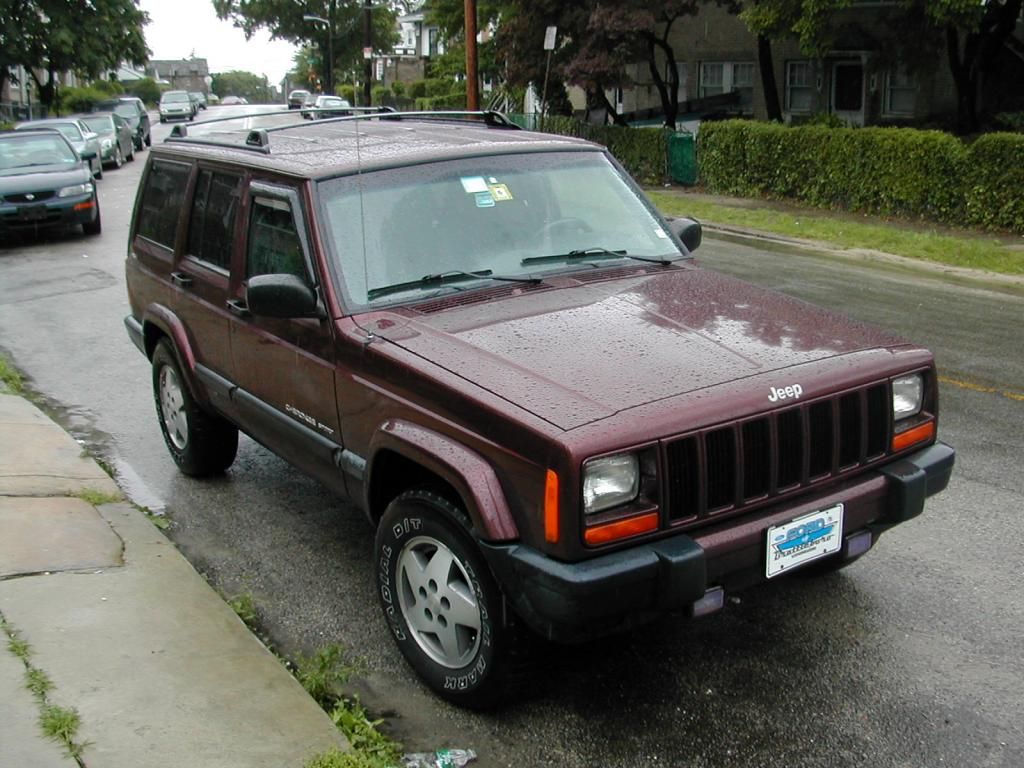 Working and playing hard in WV at 4000 feet
_________________
2008 Liberty Sport 4x4 Automatic
Jeepin By Al 4" Lift Kit
BFG KO2's 245/75R16
Full MOPAR skid plates
Rock Lizard Skink Super Sliders
AtTheHelm Front Recovery System & Roof Rack
M116A3 Trailer build thread: viewtopic.php?f=72&t=77997