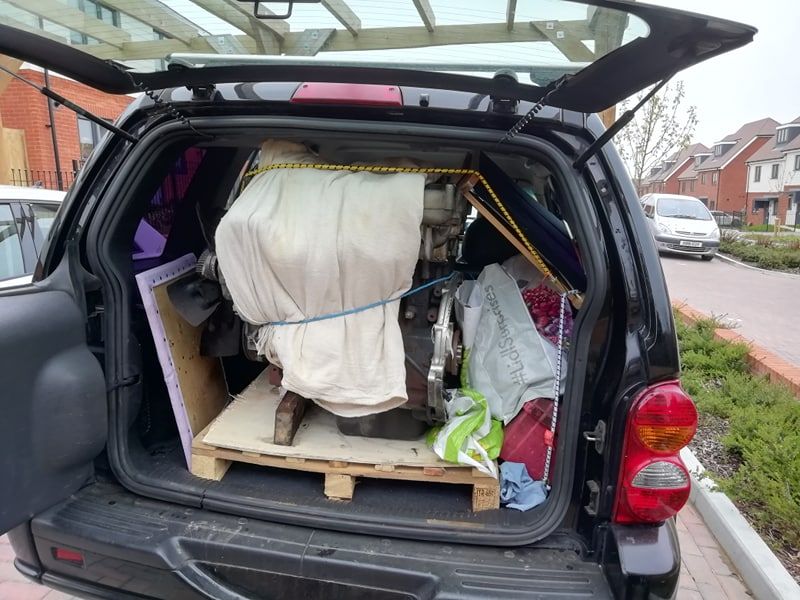 Second hand engine sourced, if I had known what we now know (Crystal Ball batteries obviously flat) we would of only changed the rear main oil seal, but no numb nuts went for another engine as it had half the mileage.
Seemed foolish not to change the rear main before putting engine in, this was done along with a complete water pump assembly, and timing belt with idlers, the little piece of metal on the glass table was my 'stop the cam wheels turning' proved very simple and very effective!!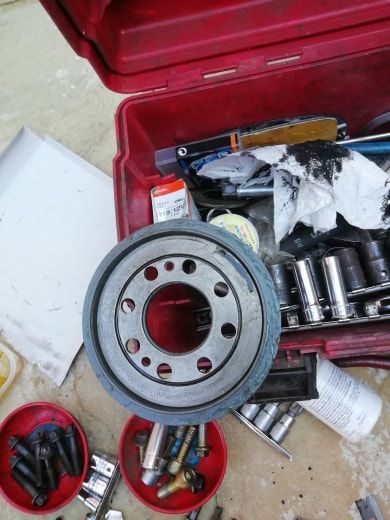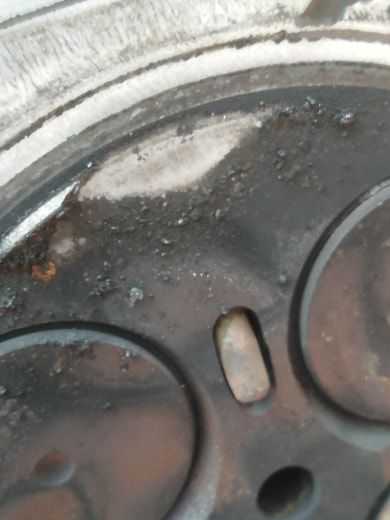 On turning the engine over with the belt and everything correct we found it would not go past TDC obviously i had either cocked up in my timing marks as there was no flexi plate fitted or there was some sort of foreign body in the cylindre, we had to remove the cam carrier and head to go look, found a piece of carbon squased to the head, obviously when the idiots at the vehicle dismantlers had removed the injectors they had let some crud fall in, no way on this earth did I want to remove the head, purely due to the ball ache of trying to keep the follower fingers in place when fitting the cam carrier, it went on on the sixth attempt, tempers were high!!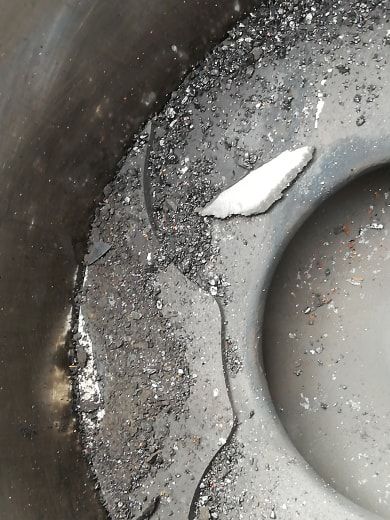 New head gasket cam cover gasket and a set of head bolts ordered and head refitted, darn those fingers!!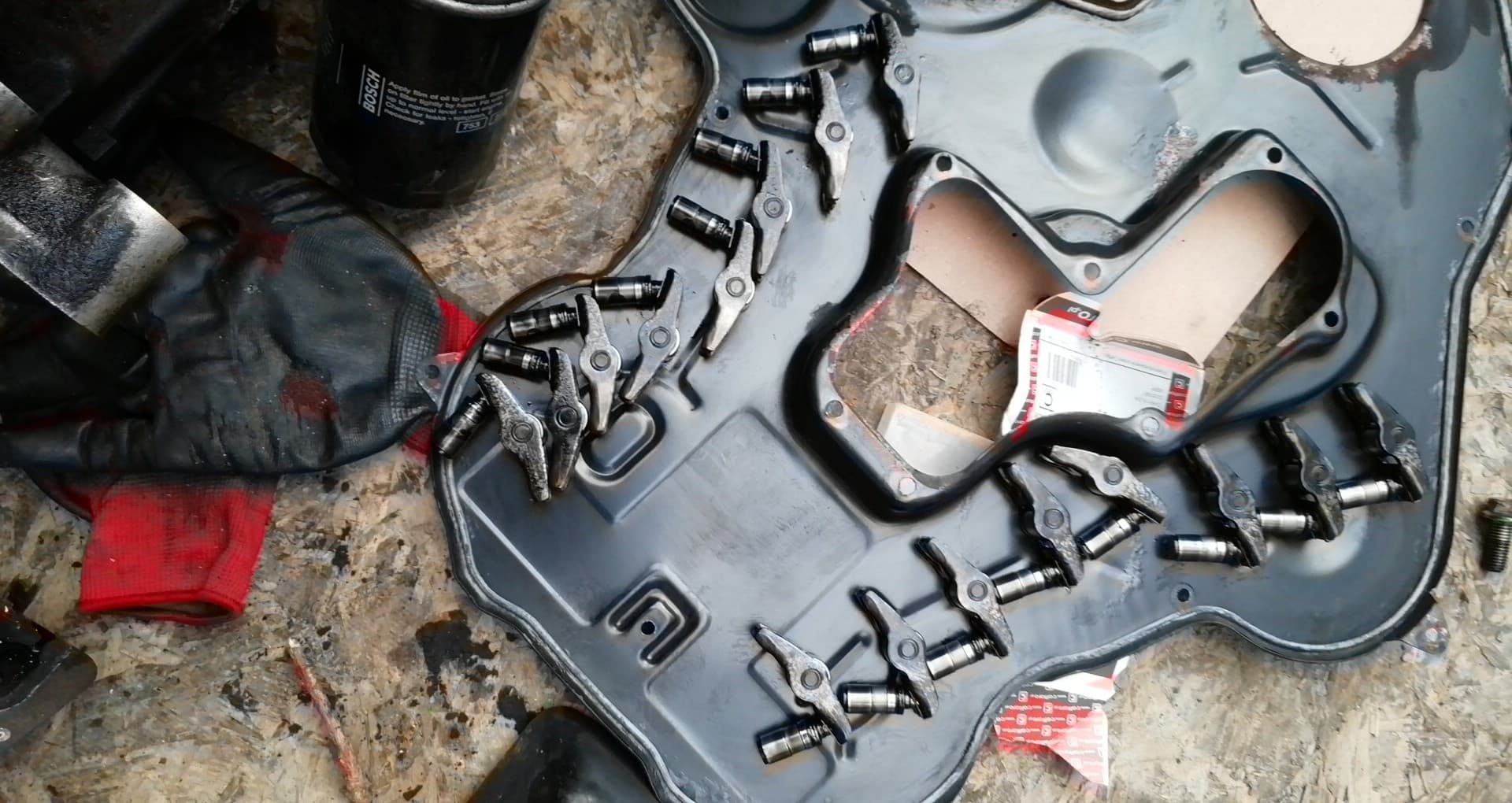 We worked as clean as possible from the back of a trailer and driveway, not ideal.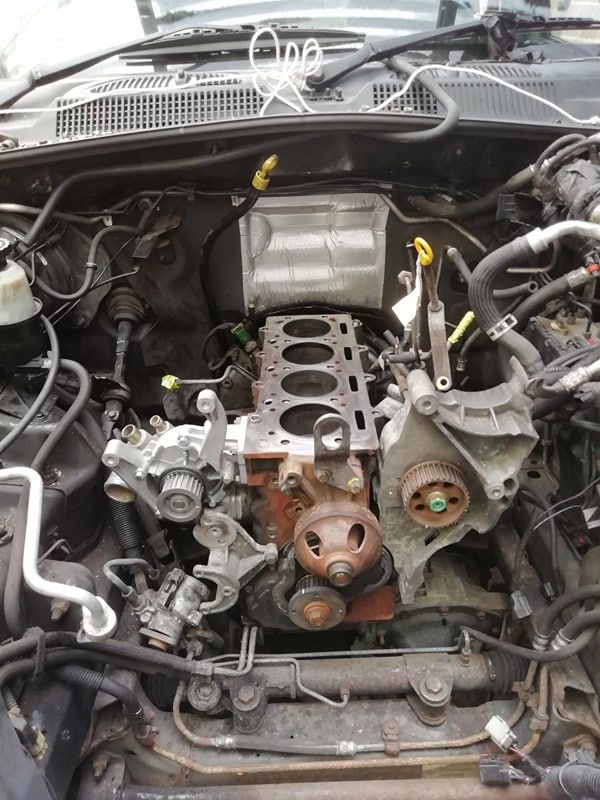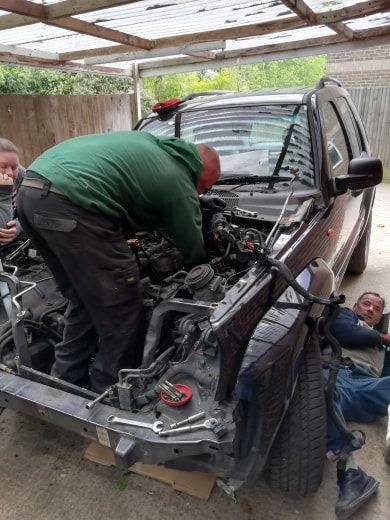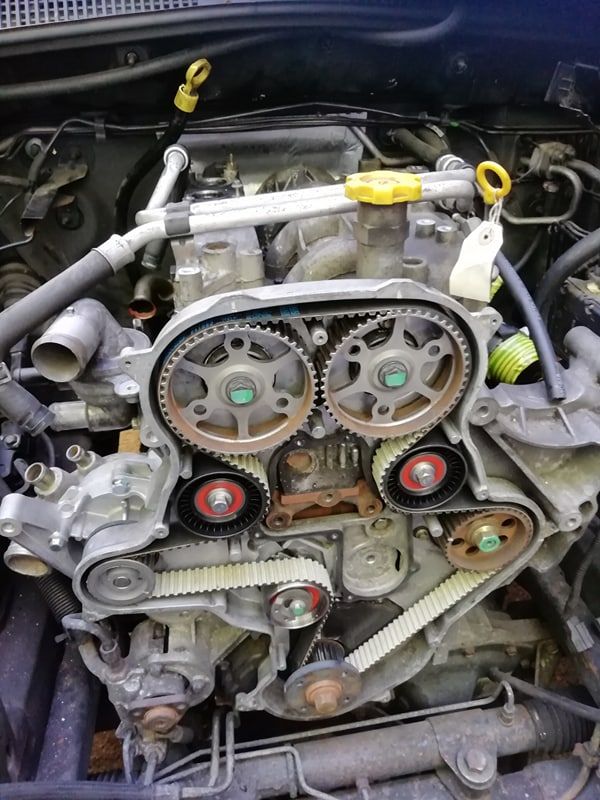 Had to recut the injector seats, looks like the alloy in the heads could be better!!
Not an easy Job, My Nipper and Son in law did all the donkey work as I cannot, when all together and running, it still smelt like it was heavy breathing, turned out to be the injectors over fueling, remember when I said the newer engine possibly wasn't required? well it was the injectors with 164000 miles on them they were leaking like taps, anyhow relief of another wad of money and its running fine, improving daily as its clearing out the exhaust, the egr is blanked off, it runs like a decent diesel now, this weekend my Son replaced the complete A frame as the Ball joint was slopping around a lot!! we also installed another transfer box lever and cable, as the old one would not let 2 wheel drive be selected, changed all 3 seals in the rear axle, its going to be a Marmite Car but it will do for now, as you have said a well sorted one is good driving, when I get used to this ones tendency of dropping the rear end out on corners when wet.
Bit of an emotional journey for me as I have to rely on others to do the work, although a Marine Engineer for 35 years I was taken ill with auto immune system Hepatitis, basically my liver was being rejected by my immune system, 2014 I received a transplant, but my body had begun to shutdown, I have no strength, and no energy, but good people out there I keep going, yes ive had a few ups and downs major breakdown a few months ago which led me to buying a Jeep, hey ho I'm alive and can still annoy, what more do I want?? Certainly not sympathy, just people dont give up, if whatever your working on or doing gives you pain walk away take time then go back and tell it who's boss.