This is a pretty old build. But thought id toss a few pics up.
Started in 02. Sold it "uncompleted" in late 05.
bought it back in worst shape than it was when I sold it in july of 12.
Now I'm working on getting it fixed up.
Current setup:
85 chevette body
chevy luv/homemade frame
3.8 buick v6
th400 from commando
d18 from ecj5
front leaves from ecj5
d30 front and d44 rear from 71 waggy
35" tires
open difs.
I was 16 when I started this and ha dno knowledge at all. Now ive gained alot and there is ALOT I need to change. But it'll happen slowly.
$50 car I started with.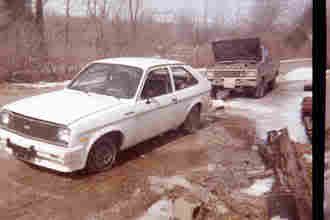 The "first" build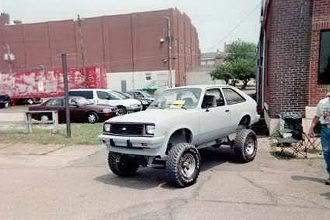 Day I sold it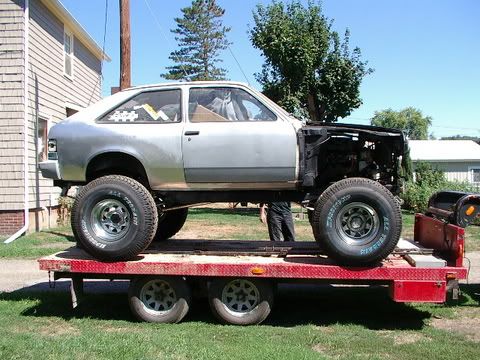 Day I bought it back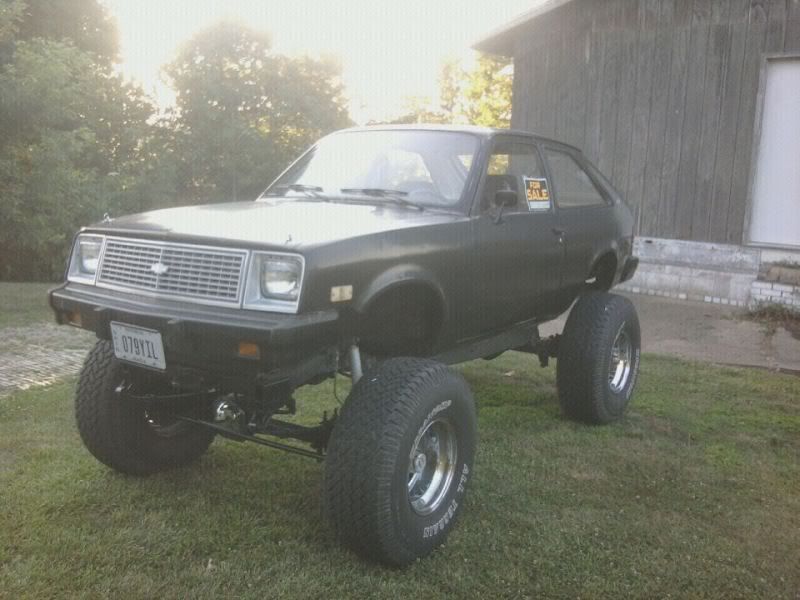 Yesterday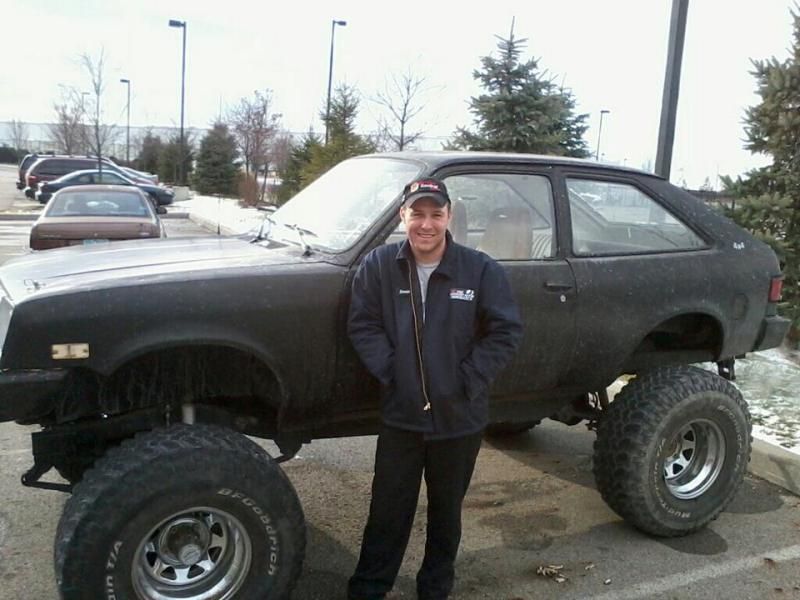 All pics of the frame, engine, axles, etc are here
http://smg.photobucket.com/albums/v135/4x4chevette/1986%20CS%20Chevette%204x4/#!cpZZ1QQtppZZ24
Current plans: replace front 30 with a 44 and a 4link front suspension.
dual lockers
front tube bumper and winch
Redo the ugly inner fenders.
Repalce all missing interior components, and the front valance from under the bumper to "clean" it up. (you can see the valance under the bumper in the 2nd pic)
Internal rollcage
Paint.
More aggressive tires.