You asked for it, and now I'm giving you a write up.... But first, a little history........

As most of you know, the KJ came stock with hood struts. Starting in 2007 with the Dodge Nitro, the standard hood struts were removed probably due to cost cutting. However, the KA Nitro in 2007 came with the ball studs already welded to the uni-body since the KJ, KA, and KK share the same basic platform.

Over an another forum that is dedicated to the KA, a few select members got together and came up with a mounting system for the hood side of the mod since the 2007 KA's came stock with them. Now, the new mounting system was great for the 07's, but the 08's and 09's were left with out a way to connect the strut to the uni-body with out welding. Once again, the great minds got together and found this cool little adapter
......
What to order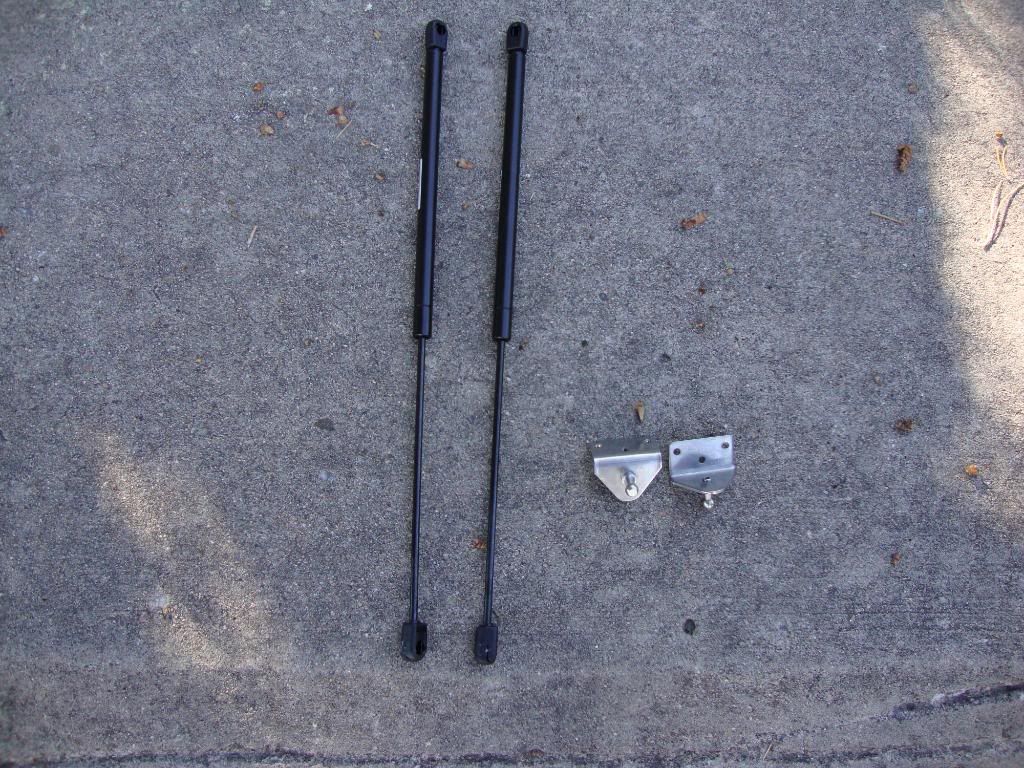 You will also need 2x of a 10MMx1.50 X 25mm long
If you don't want to uses these ball studs, you can purchase the factory brackets from the dealer.
Tools Needed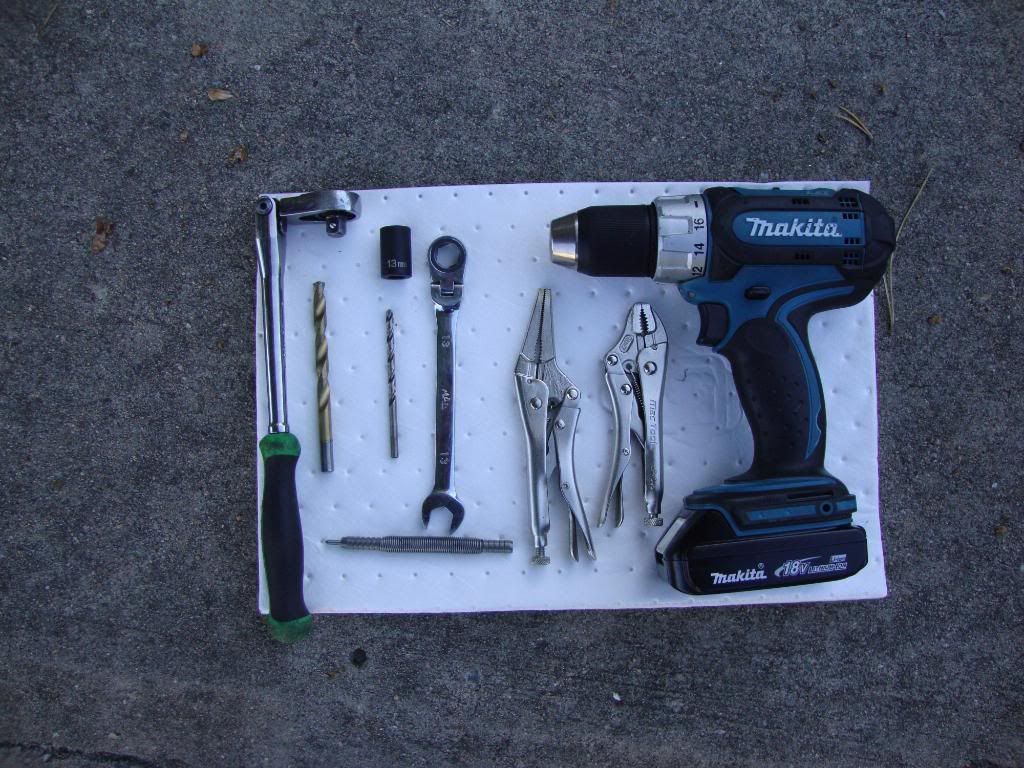 First, lift your hood and place the prop rod in to the slot. Next, using a 13mm socket, remove ONLY the top nut off of the stud on the hood hinge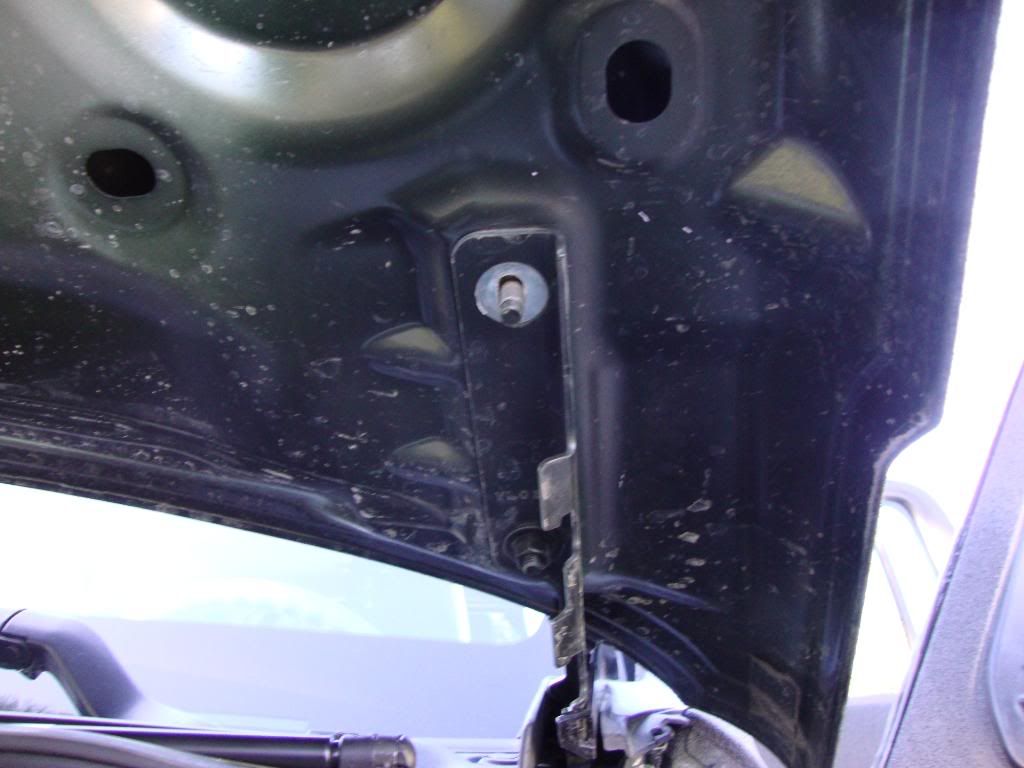 Now, take 2 of your ball studs adapter plates and enlarge the hole using a 11/32nds drill bit. Once you have enlarged the middle hole, use a 1/4th drill bit to create a pilot hole off to the side so you can drill a second 11/32nds sized hole. The hole needs to be off set so you can slide it over the stud on the hood.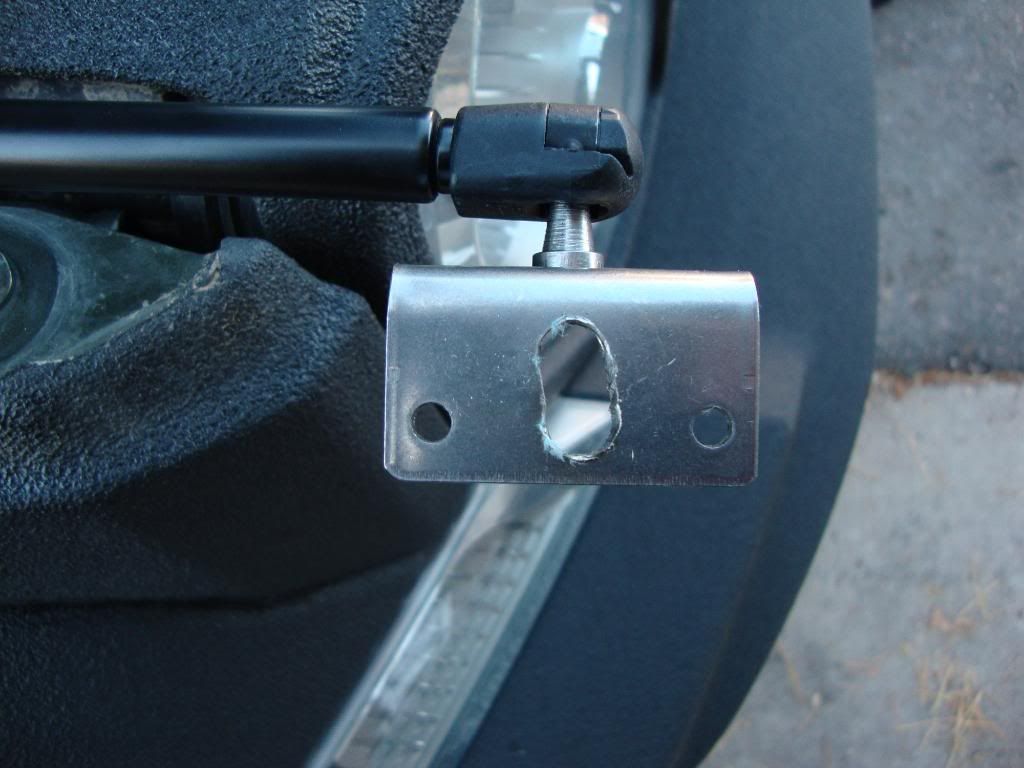 Once the hole has been drilled out, place it over the stud and re-install the nut on the hood stud
Now, move down to the Inner fender well and place the other ball studs in front of the detent in the pinch weld. At this point, you have 2 choices.
1. Place the ball stud behind the detent, which will raise the total open height of the hood 1.5 inches, (This is what I did)or
2. place the ball stud over the detent and keep the height the same.

Once you chose the site of the ball stud, clamp the plate to the pinch weld on both sides with either C clamps or Vise grips. Insert the 5/16ths drill bit in to your drill and drill through the uni-body.
!!!WARNING!!!

WATCH WHERE YOU DRILL!!! ON THE PASSANGER SIDE, ONE OF THE A/C LINES IS ROUTED BELOW THE PINCH WELD AND THERE IS A WIRE HARNESS ON THE DRIVER SIDE. IF NEEDED, PLACE EITHER A PIECE OF METAL OR WOOD BELOW THE UNI-BODY TO PROTECT THESE ITEMS!!!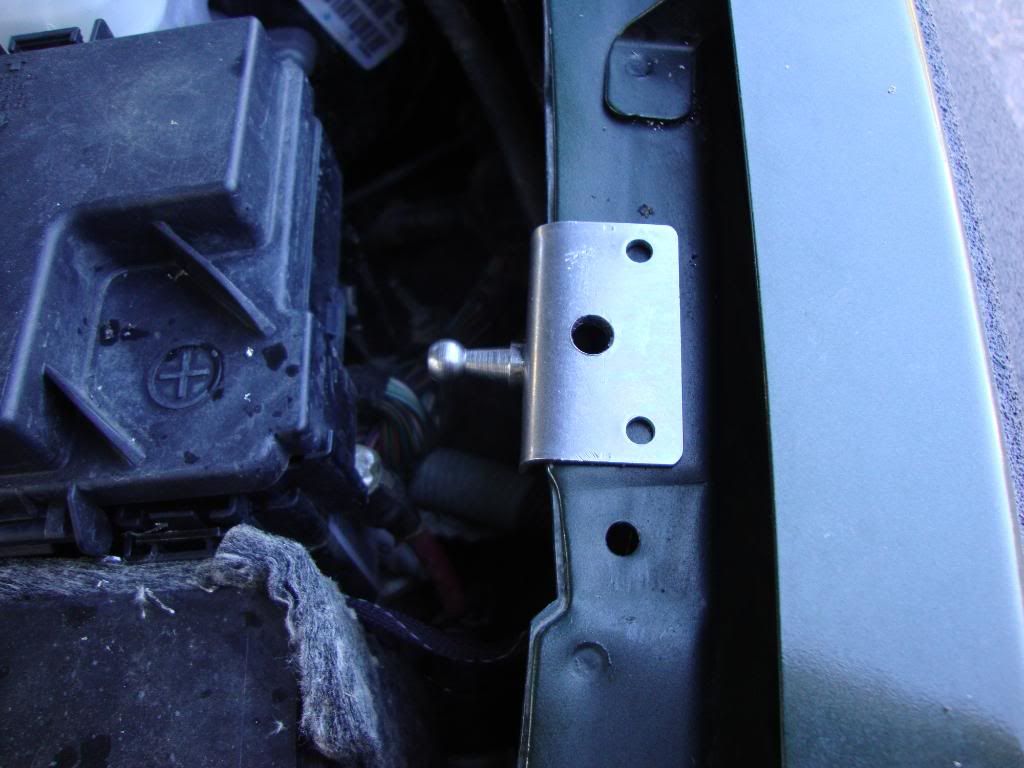 Once the hole has been drilled out, insert the 10mm bolt through the hole and bolt her down. The final step is to snap the strut over the ball stud. You may have to use your back or a second person to lift the hood up so you can install the strut.


All that is left now is to enjoy the final product
All parts can be purchased from Ameritool Manufacturing, LLC

Quantity are as followed,
4x BR-212-32 @ $3.75 each http://www.ameritoolmfg.com/catalog.asp?prodid=509625

2x ML14-50 or 60 @ $23.28 each http://www.ameritoolmfg.com/catalog.asp?prodid=511088

The 50 and 60 refer to the max lifting force. If you live in a cold climate, go with the 60's
_________________
2008 KK Liberty Sport NIGHT OPS EDITION + GILLS
OEM & Custom Skids - Factory Tow Package - Rock Lizard Skink Super Sliders
Prototype JBA 4 Inch Lift - JBA UCA's - Flowmaster Super 44 OR - Whacked Resonator
Jet Stage 2 - RL Gecko Basket Rack - Custom Winch Bumper - Recon 10.5K Winch