Trail that Jayme had to be winched down...from behind!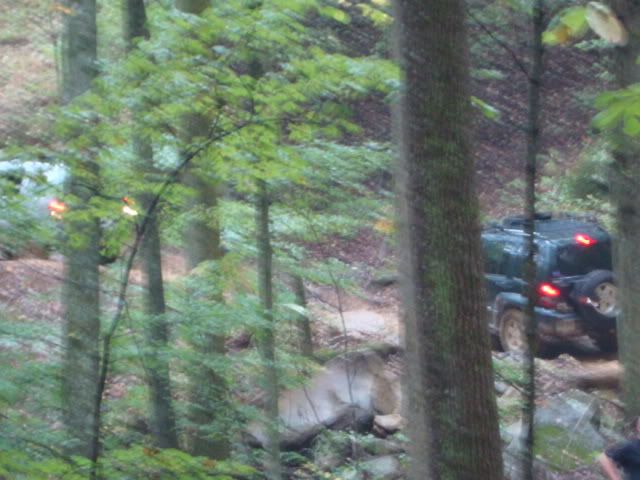 My KJ on the trail
Just a trail shot.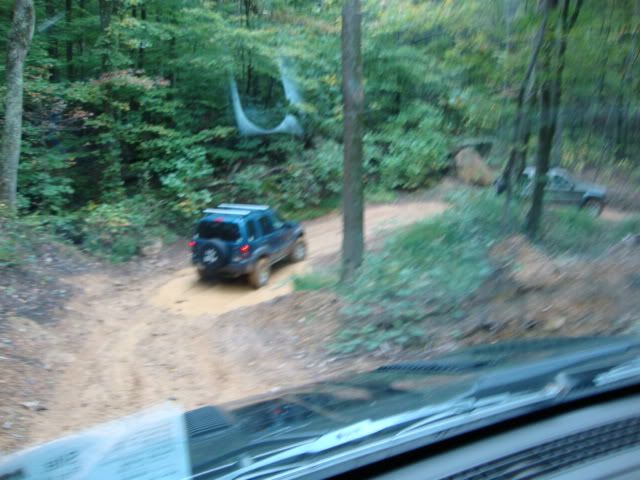 My camper with mud on it.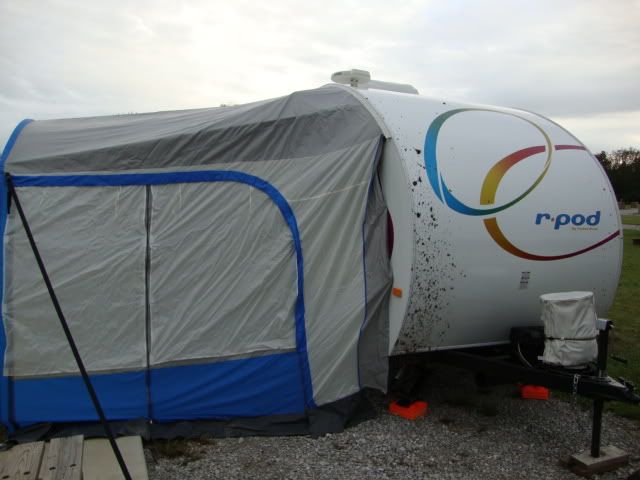 Flat tire from a stone to the sidewall.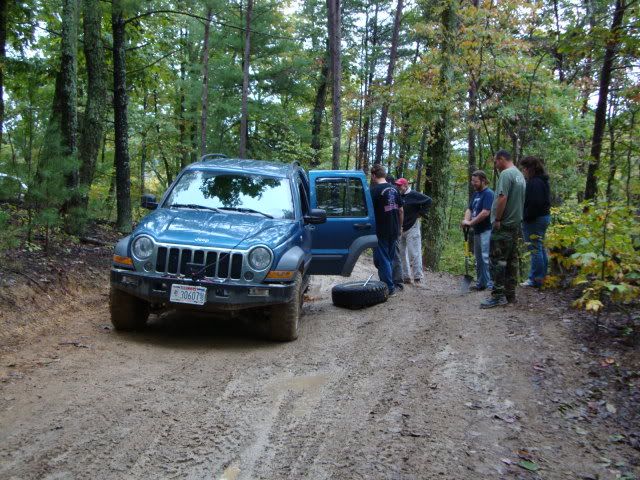 Bypass for an "extreme" trail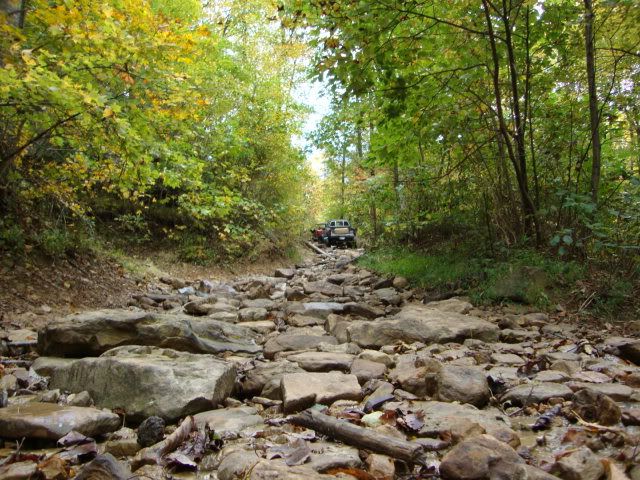 Opening of a cave along a trail.
Coal car setting along a trail.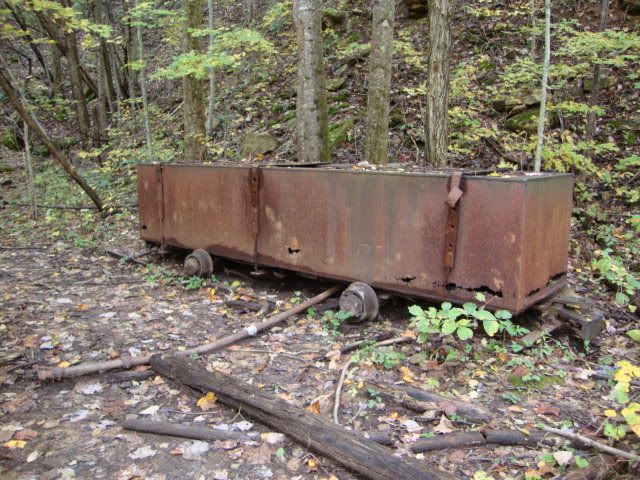 Trail pic.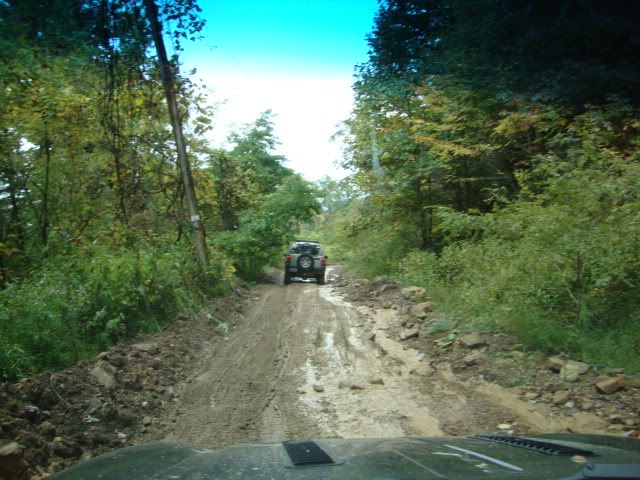 Bub breaking over a high spot.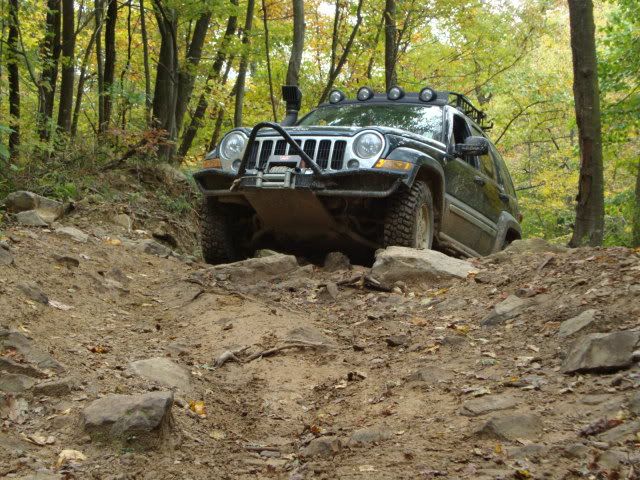 Bub coming down a tuff trail.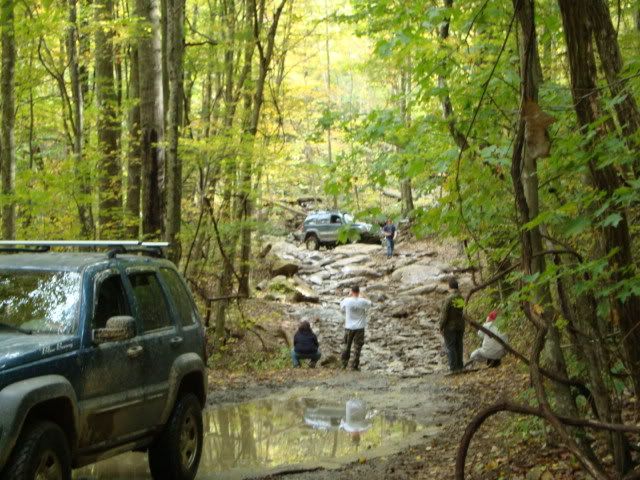 Close up of above picture.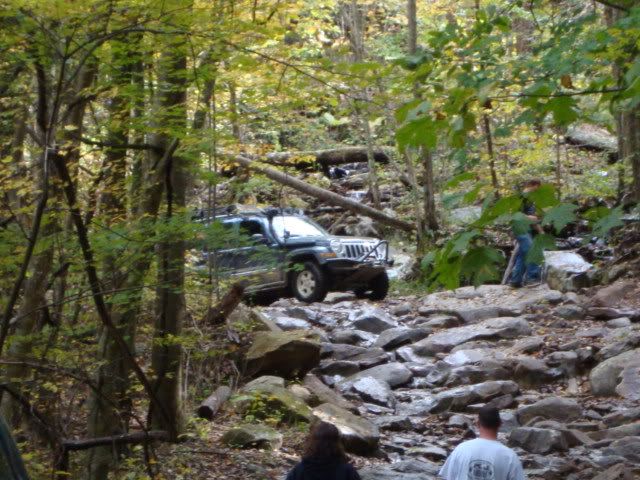 More later.
Terry