An update for everybody on the Fall Crawl.
Before venturing out on the trail I installed the last of my skid plates, a transfer skid plate that I picked up the day before the run.
I did the Dogs Leg trail which was supposed to be the easiest but "easy" is a relative term. I found it really challenging on a set of pretty worn 245/75 R16 BFG's and open axles.
None of us on the trail, which was a mix of TJ's, YJ's, JK's and a single Cherokee & my Libby, needed a tug or a winch. Sure I did get stuck a couple of times but with some perseverance and hitting the "go" pedal. I now have some new pinstriping and a single dent on a rocker panel. Hmmm...time for rock sliders. I don't think I hit one of the new skid plates once.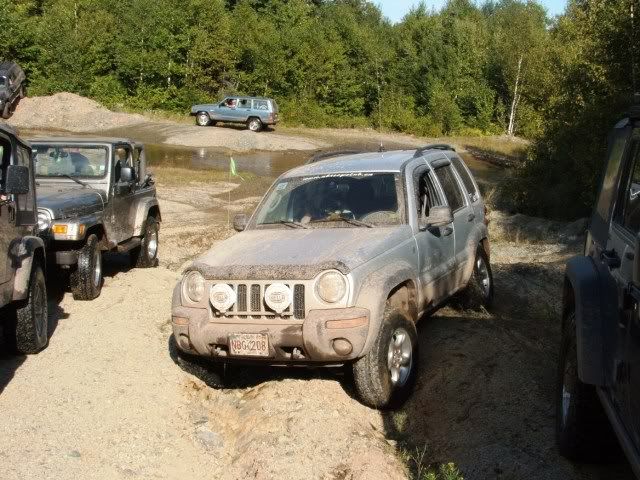 Johnny did the Pecks Creek run, a trail I would have done. He too has some pinstriping plus a new dent, this time on a rear door panel. I'll let him post his pics.
There were only two Liberty's at the Fall Crawl this year, it must be a record.
Notice I removed the roof basket? It really helped the highway gas mileage.
This was the first time in a while that I've taken the Libby on a serious trail and it won't be the last time. It was some nice to be able to drive down dusty roads & trail with the windows up and the air conditioning on. Plus I'm getting the hang of driving an auto through the woods. A real challenge.