Thanks for coming out everyone, I had a good time, even if I did sweat my rear off the whole time.
Luckily we avoided rain nearly all day. We got a little done, but the head kept us from moving around too much. GeekyJeep, Tony and I attempted to install Geeky's gas tank skid, but instead all we did was break six...yes SIX bolts off. We got about 3/4 of one out, 1/2 of another, and gave up for the day. What a mess. Definitely the worst frozen skid bolts I've seen yet. So the skid didn't get one today, but we got the hitch off
Then we installed Groo2's rack. He drove up from Georgia (!) to get the install. Was great to meet him. Finally, we installed a couple nutserts and a transfer case skid on Jamie's rig. By the time we were done with that, I was melting, and Jamie and I decided to skip extending breathers for the day.
Tony did a heck of a job as grillmaster, host, and photographer. Can't thank him and his wife enough for letting us use their place. My property wouldn't have fit half of us. Here are some pics of most of the jeeps and most of the folks that were there. Special thanks to Tony's wife Feather for allowing a guest to stay on her couch this week. Friday it will go home with meduncan. See last picture...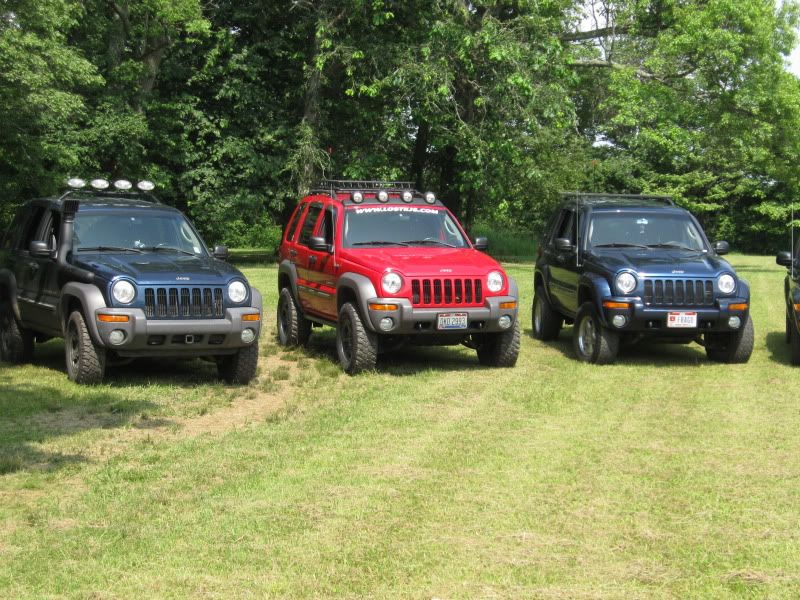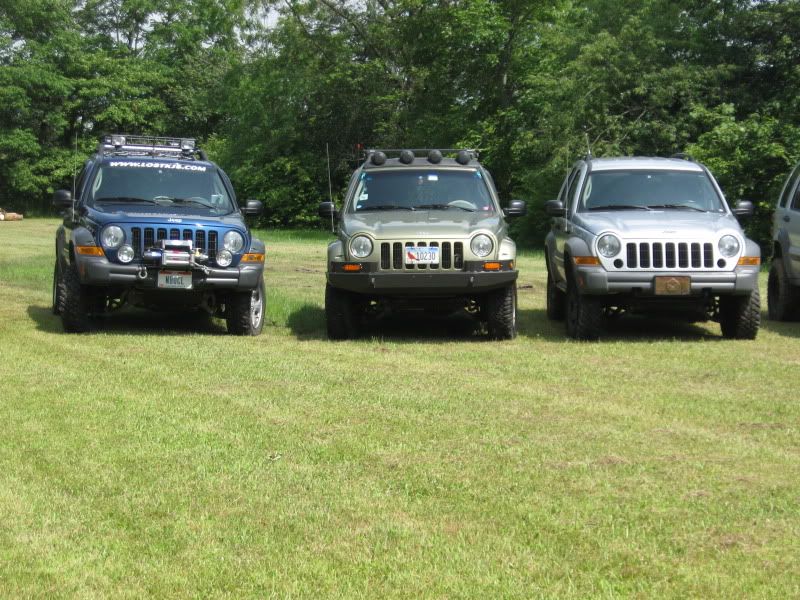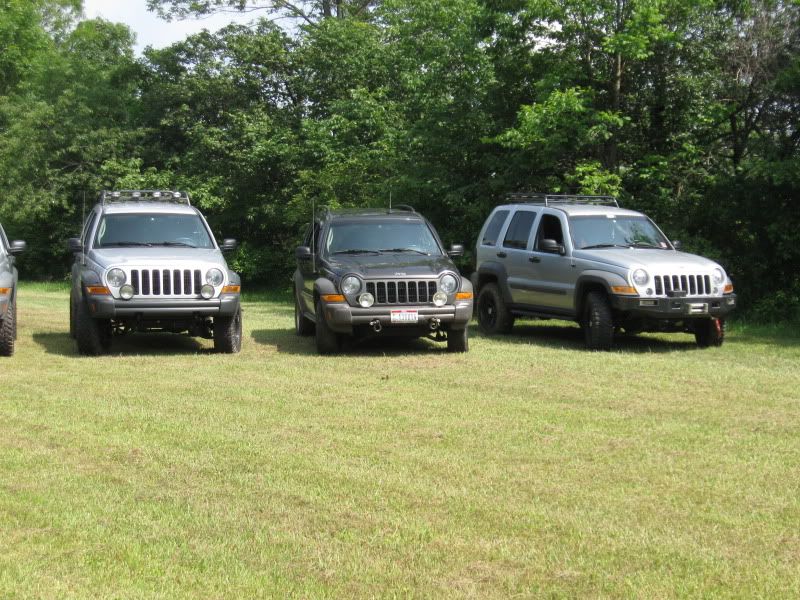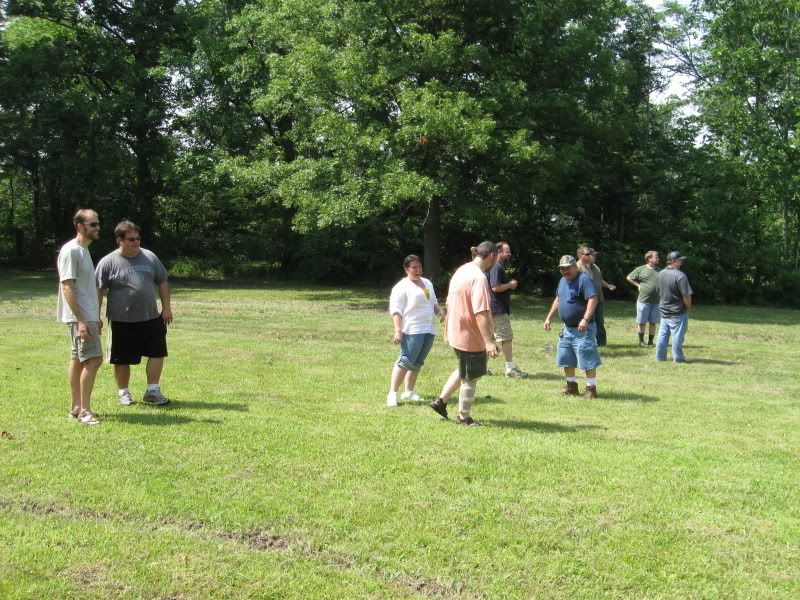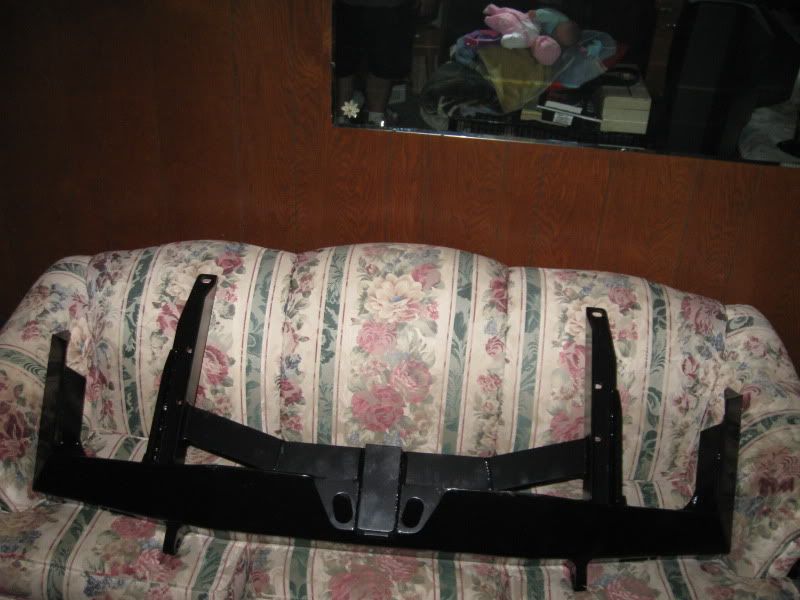 _________________
2005 KJ Renegade
Fabrications for sale:
Aluminum Roof Rack (See Page 9)
Aluminum Gas Tank Skid
--
Radiator Skid
--
Front Strut Shims
Coming Soon: Rear Bumpers with lots of options