19. Slid the shaft back into the joint assembly, making sure the spring clip snaps back into place on the shaft.
I'm redoing my front end...for the last week! I am running into issues with this little clip. Is the shaft suppose to slide on easily? If so, then I may have something more major going on here.
I had a video of my wiggling the half shaft and thinking it was bad. Welp, I pull it off and it's not bad at all. Had a new one, so I put it on anyway. Didn't see the clip, so I'm back at it today to put that clip on. Shoulda checked here first I suppose. But anyway, I can't get the darn thing on and I'm not about to get the BFH out to influence it. I'll run out a take a picture, but I'm afraid my axle stubs might be worn if I was driving like that!
This look normal? Looks tapered to me: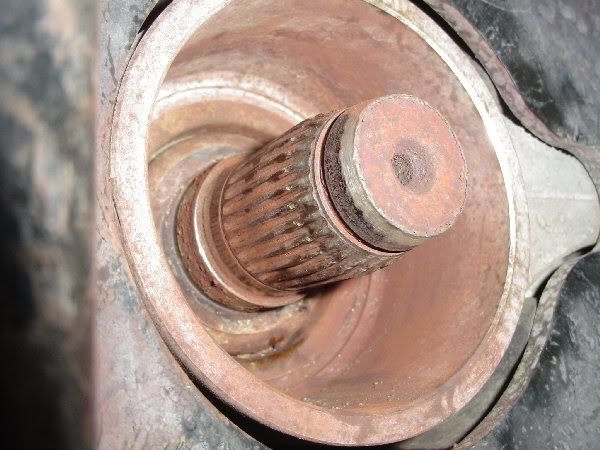 This is the old Half-Shaft spline, and looks dirty...but not stripped.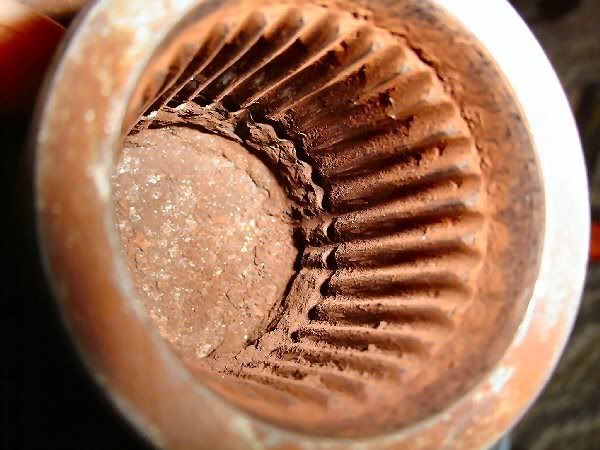 And the clip, uncompressed. Looks a bit big doesn't it?
I Slide the half shaft on, but not snap or anything like positive retainment. I didn't install this; Jeep/Chrysler did the driver side back in 2004 when I had LBJ failure, but this side should be as I bought it in 2002.

In case anyone is wondering, AutoZone has some halfshafts that are pretty cheap. Like $108 with no core charge, new. Also, don't skip the sway bar link removal. Back when I was doing my lift (5 years ago?) I figured I could skip that and fought getting the strut saddle back on. Dur...never occurred to me that it was the sway bar tension I was fighting.

(If I need to make a topic of my own, please tell me! I don't want to steal from this tutorial and it's specific attention)

That inner axle shaft on the passenger side shoild come out with the rest of the CV.There are 2 different size clips,one for the drivers and one for the passenger.I had to replace mine and ordered a few of each.I was a real pain finding them.