Secondary 2 micron fuel fuel filter complete install kits available.
Kit allows the addition of a 2 micron fuel filter your diesel Jeep KJ to help protect the expensive injectors and CP3 injection pump.
Mounting brackets also available separately if you wish to mount your own hardware.
PM or email if interested.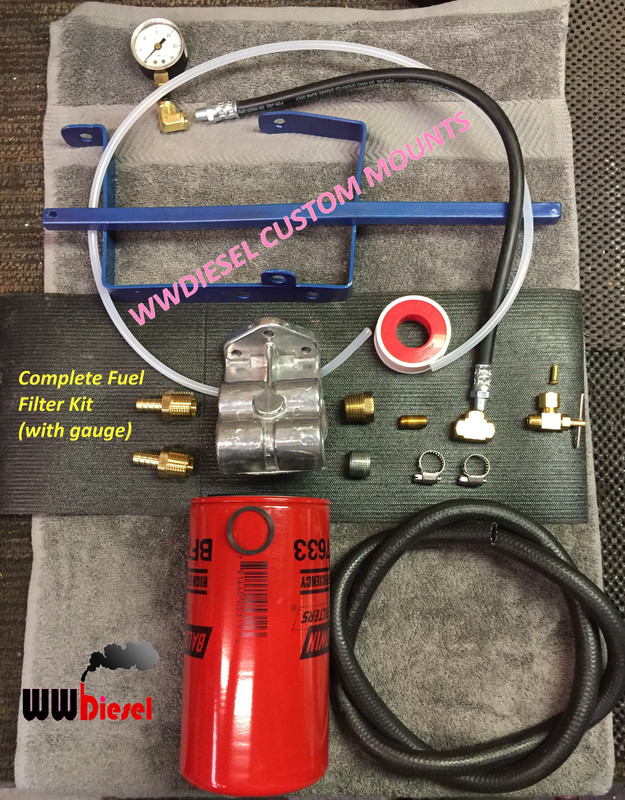 _________________
Supporting Vendor and Moderator of LOST
05 Jeep Liberty CRD Limited

Ironman Springs/Bilstein/shocks
Yeti StgIV Hot Tune
Sasquatch BatteryTray
No FCV/EGR
Samcos/ProVent
SunCoast/Transgo
Carter Intank-pmp
2mic.Sec.Fuel Filter
Flowmaster/NO CAT
V6Airbox
GM11 bld. fan/NAPA HDclutch
IronrockArms/wwdieselMount