Getting LOST in Death Valley was a blast! We had a great turnout, including an appearance by the legendary Ted Kalil. Thanks to Daniel Goodwin for arranging the trails & doing the pre-run. Unfortunately, he had issues with his H3, so he was unable to actually lead the run (should have brought your Jeep
) A special thanks to Kurt, who got suckered into leading the run and did a great job at it too.
In all, we had 13 Jeeps and 23 Jeepers!
We met in the town of Balarat, population - 2 - George Novak and Rocky Novak. Here is Rocky In front of the town's general store:
An old truck near the store:
From here we headed out past a working goldmine and entered Golar Wash. On the way, we saw wild Burros and an old rock crushing thingy used by old miners to, well crush rocks, in order to get to the minerals inside.
While navigating through the wash, we encountered a seemingly minor obstacle, made rather difficult by a small stream running down the wash. The water made the rocks very slick, requiring liberal amounts of skinny pedal in order to get through: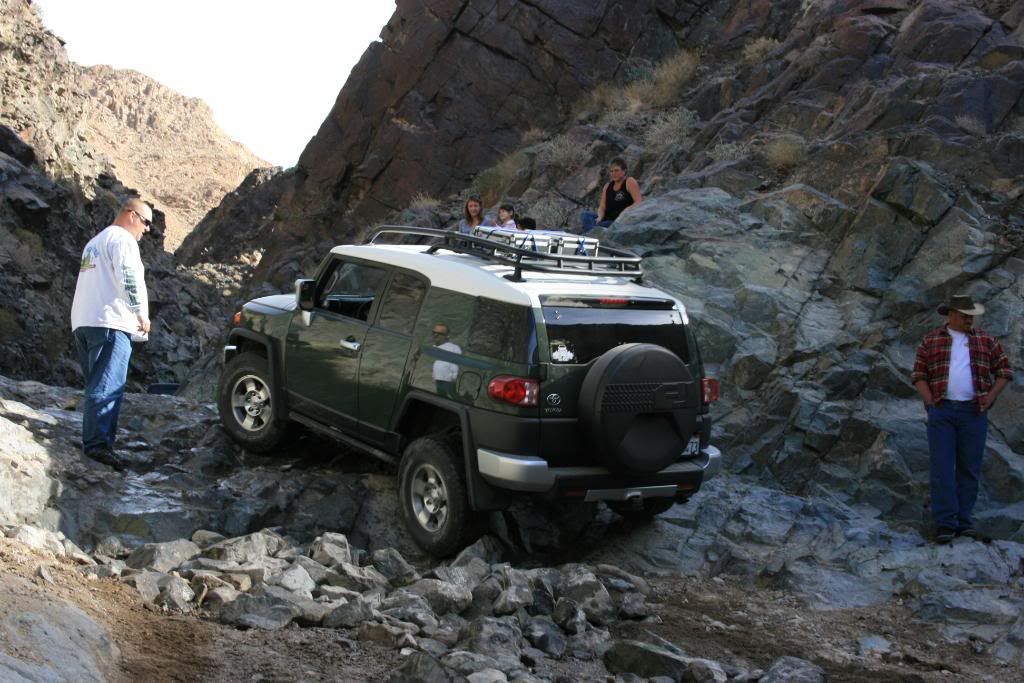 Here is Dave getting some air time. The photo is blurry because I was running as I took the picture.
More shots from this spot:
Here are a few shots of us exploring one of the gold mines.
We found some cool looking minerals inside the walls of the mine.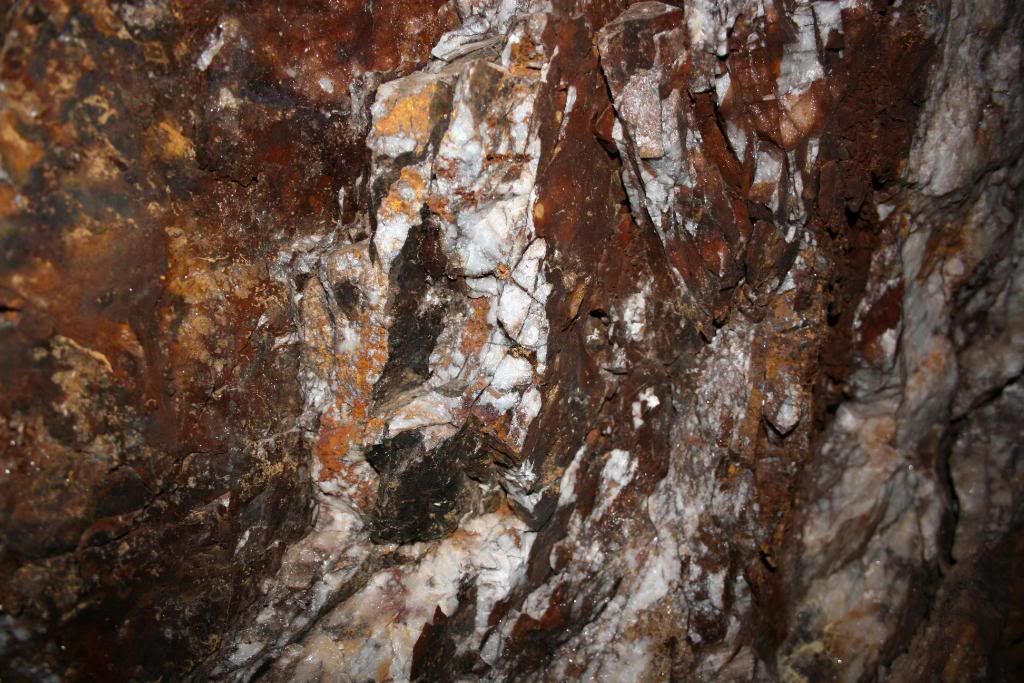 We then decided that there is no more romantic place to have lunch, than Barker Ranch, where Charles Manson & his clan used to hang out. It was actually rather interesting and creepy.
A few other shots from Saturday:
At the end of the day, we returned to Balarat and air up and were greeted by this awesome sunset:
For dinner, most of us gathered at a restaurant to celebrate Kelly's Birthday. After dinner, we hit the campground and burned lots of wood and marshmallows!
Sunday morning we decided to check out a couple of nearby spots, with Mike as our trail leader.
First, we went to Darwin Falls. Yes, there is a waterfall in the middle of Death Valley - go figure...
In order to get to the falls, we had to navigate stream crossings, crawl over some rocks and do some bushwhacking.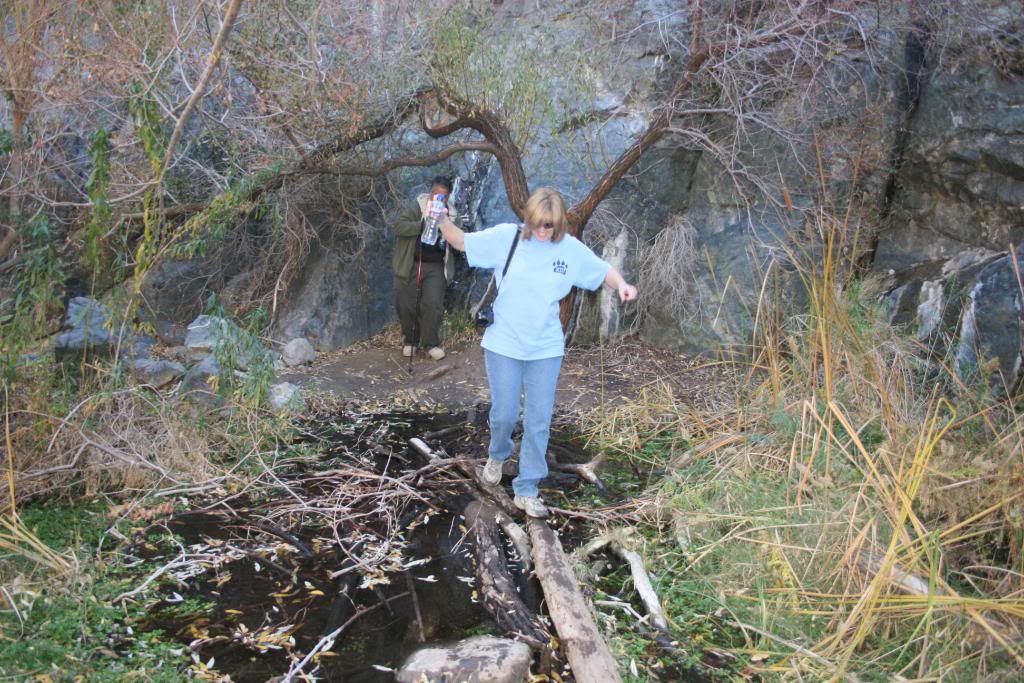 After about a mile hike and a few wet shoes and pants, we were greeted by Darwin Falls:
From here, we drove to another abandoned mining spot, which had this remarkable feature:
Yeah, that's a pond with large goldfish.
It was an awesome and memorable weekend. Thanks to everyone who participated, especially Kelly and those who put this event together and lead the trails.