What a great way to start the new year. Thanks to Kelly, Greg and everyone else who helped put this run together. We had 13 rigs, including a Bronco, an FJ plus variuous XJ's, Wranglers and a KJ. Several Naxja guys decided to join us, so we got to meet some cool new people.
We started out exploring the hills in the Johnson Valley area:
Some sections of the trail have been badly eroded by the recent rains
The erosion created a few interesting obstacles, including this one:
Being in a KJ with 32" tires, I figured this would be interesting. Once we managed to get the Bronco through, the group went to work gathering enough rocks to fill in the Grand Canyon (well at least it felt like it), and we were able to create a rock bridge stable enough to get the rest of the rigs through: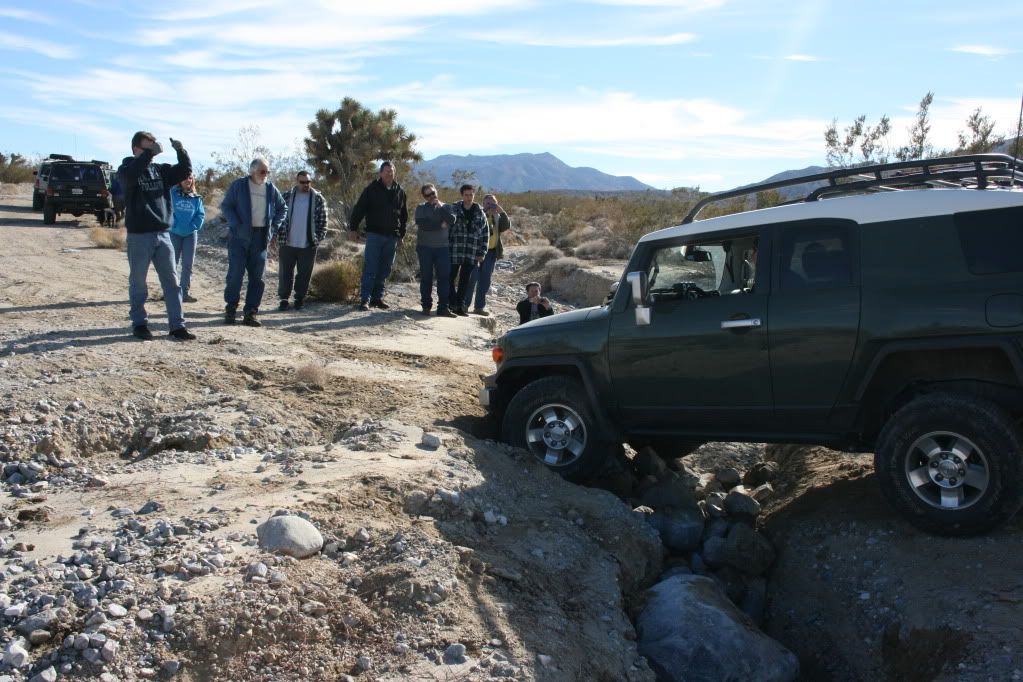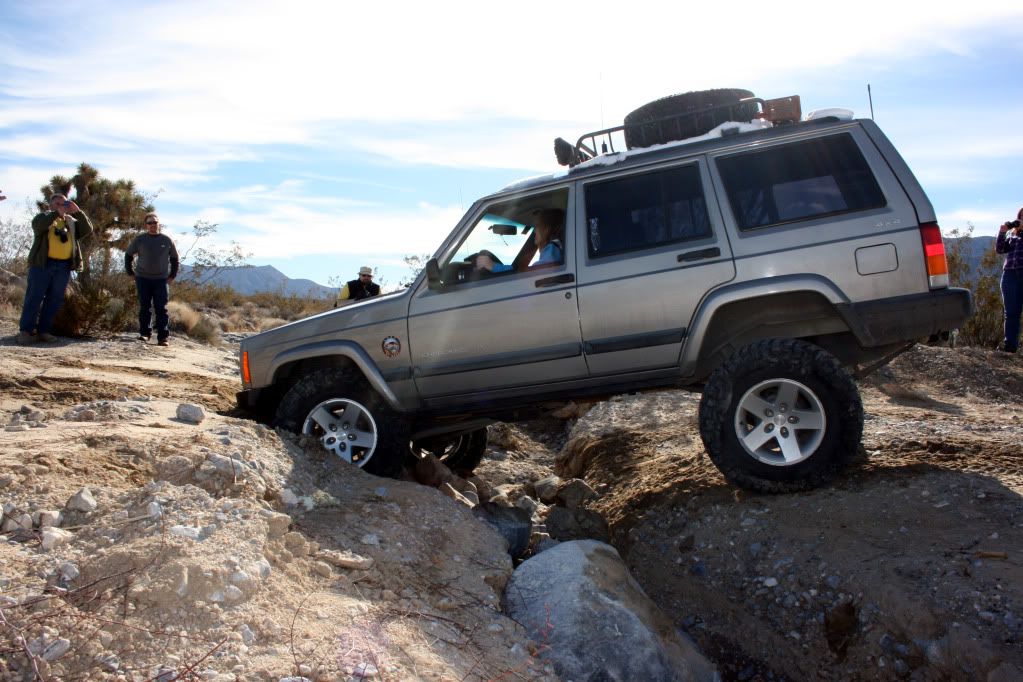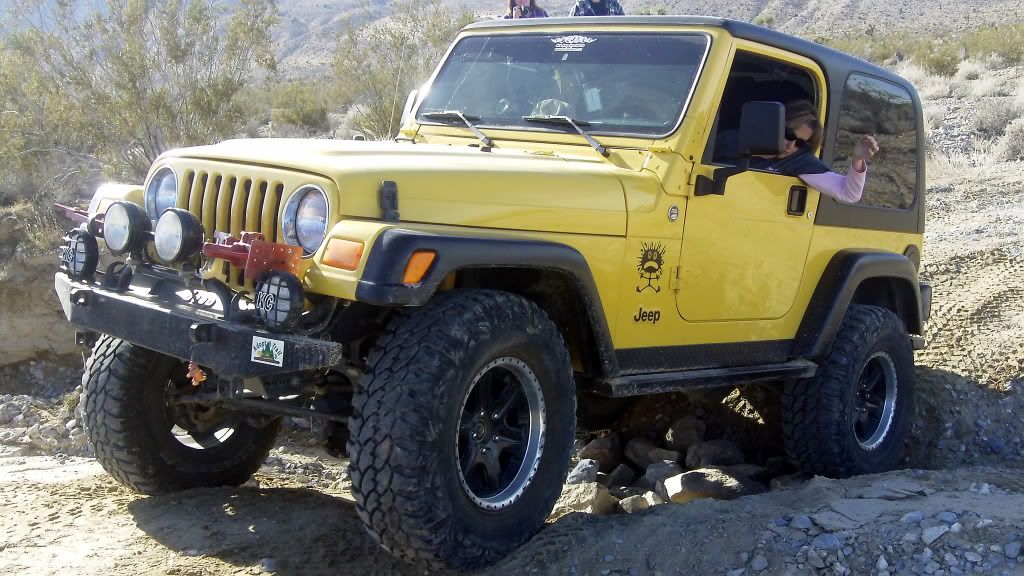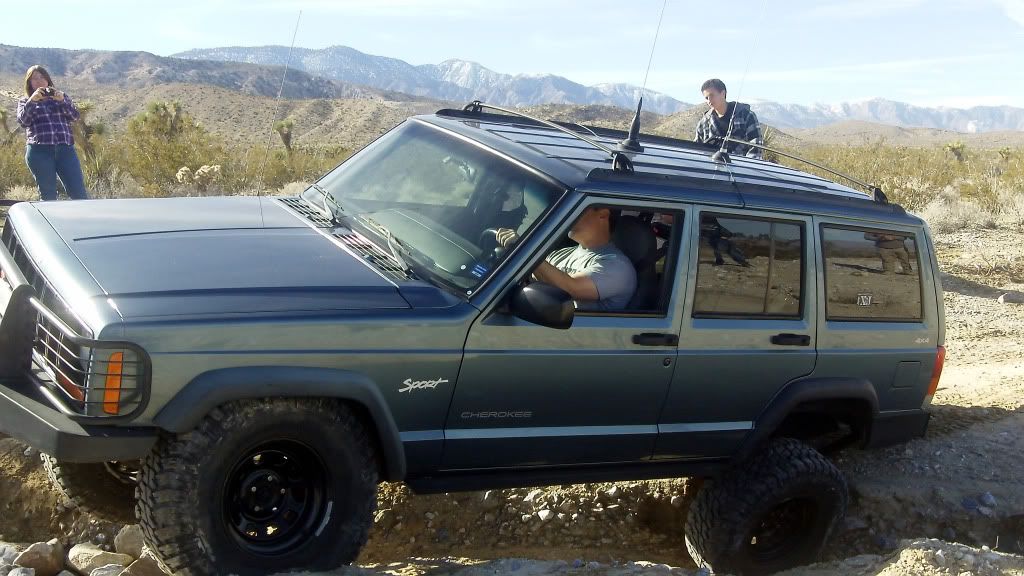 After navigating through a couple more obstacles, we made it to an abandoned mining camp, where we had lunch.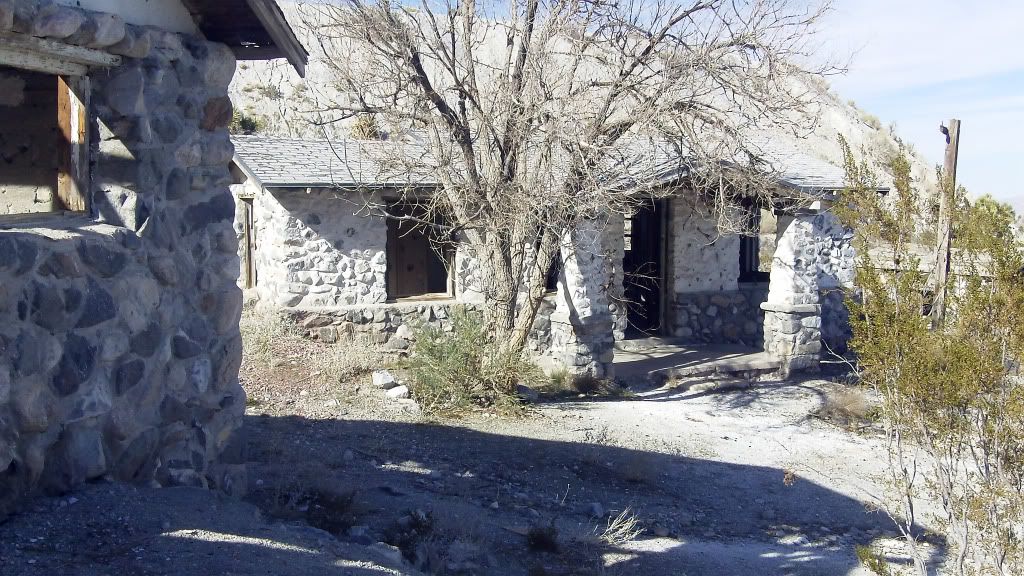 From there, we headed out to the sand dunes, then finished the day at the Slash X ranch, where some yummy goods were had for dinner.
Can't wait for the next trail ride.