ljnova wrote:
Alright gentlemen, here's the follow-up:

First off, here are the pictures of the aftermarket Hazard / flasher for my '04 Jeep Liberty:

When I installed this aftermarket part into truck the flash rate was much higher however as soon as I tested it with all the exterior (and cabin courtesy) LED lights the rapid flash problem still persisted. Initially, I replaced the headlights, interior to LED. Right away I noticed that when I turned on the engine and began driving, the interior LED lights dimmed but did not completely power off while the vehicle is running. As soon as I shut off the engine and exit the Jeep the interior lights would dim slowly and then turn off.
Interesting. The interior lights in ours are still incadescents, but all exterior lights are LEDs except for the fog and headlamps. I'm wondering if that may be something that crops up when I start doing the interior lights.
One thing re: the interior lights dimming slowly then turning off: this is normal behaviour on our 2005 CRD Limited - at least, it's done that for as long as we've had it, so I presume it's normal.
Out of curiosity, when this was happening and you mentioned that you had replaced the interior lights, are you talking about just the dome / footwell lights, or more than just those two? I have a possible theory forming, but would like to know a bit more before putting it out there to possibly muddy the waters.
Quote:
I modified the OEM switch with a 0.5 ohm 3-watt resistor as the gentleman in this thread suggested:
I went ahead and replaced the headlights, directional, reverse, stop, side marker and interior incandescents bulbs to LED. As soon as I replaced the aftermarket and installed the modified OEM switch everything appeared to go back to normal HOWEVER I noticed a peculiar behavior when I switched on the headlights:
https://www.amazon.com/gp/product/B01A4 ... UTF8&psc=1
https://www.amazon.com/gp/product/B00JR ... UTF8&psc=1
These 3157 LEDs when lit continuously (headlights on) cause both directional indicator lights in the instrument cluster to remain steadily lit dim even when the flasher is turned on.
I figured out why this is happening by replacing the front side marker directionals with these:
https://www.amazon.com/gp/product/B07K9 ... UTF8&psc=1
These LEDs have built-in load resistors which stopped the problem resuming back to normal.
This is starting to make me think that my theory may have some truth to it. That's still speculation on my behalf, but part of it may be dependent on trim level and year of manufacture. I recall that you mentioned that your KJ is an '04; what trim level does it have?
Quote:
Either way this is a learning experience.
That's been my experience with every vehicle I've owned made after about 1996 that I've done LED conversions on.
Quote:
I decided to go ahead and replace ALL of the remaining old bulbs in my truck for LED which are the instrument cluster, climate control panel and transmission shifter lights.
It's been trial and error as what is believed to work and what actually does.
For example:
https://www.amazon.com/gp/product/B072X ... UTF8&psc=1
These bulbs Amazon and the manufacturer state will fit the instrument cluster which is incorrect. Those lights fit the climate control panel.
These are the correct ones for the instrument cluster:
https://www.amazon.com/gp/product/B07MK ... UTF8&psc=1
The other thing I have to warn all of you that the instrument cluster lights type B8.4D are quite fragile. The metal contacts can break quite easily. I bought 20 just to be on the safe side and I ended up breaking 6 of them. They are also non-canbus meaning they will work only one polarity.
When installing the LEDs, I had to bend down the top metal contacts leaving a small gap between them and the lower contacts at the LED's base so they were able to make connection with the electrical surface of the instrument panel's electronic board and were a snug fit. Use a small flathead screwdriver and a set of thin pliers to gently set in and turn until they are snug fit coming to a complete stop. Don't force.
Connect and test the cluster each time as you may have to remove each LED and turn 180 degrees for the correct polarity to light up.
The lights for the climate control panel are T4/T4.2 Neo Wedge. These are easier however you have to push in as you turn when installing. Again, test and verify they work.
I finally finished replacing all of the incandescents for LEDs in my '04 Liberty.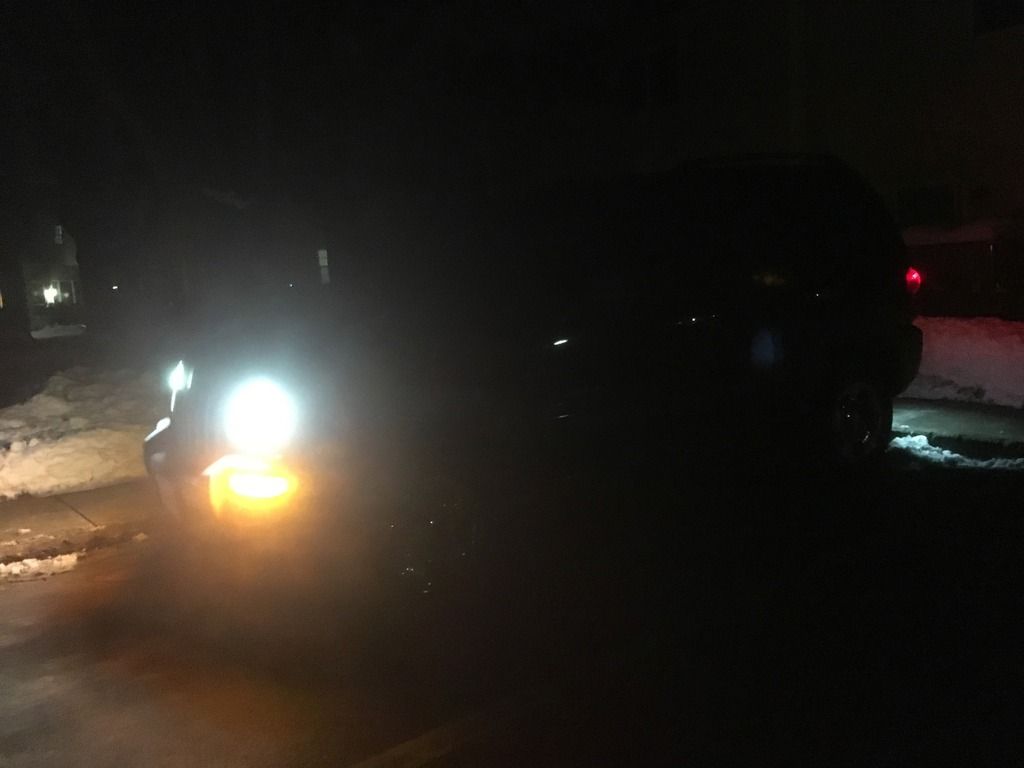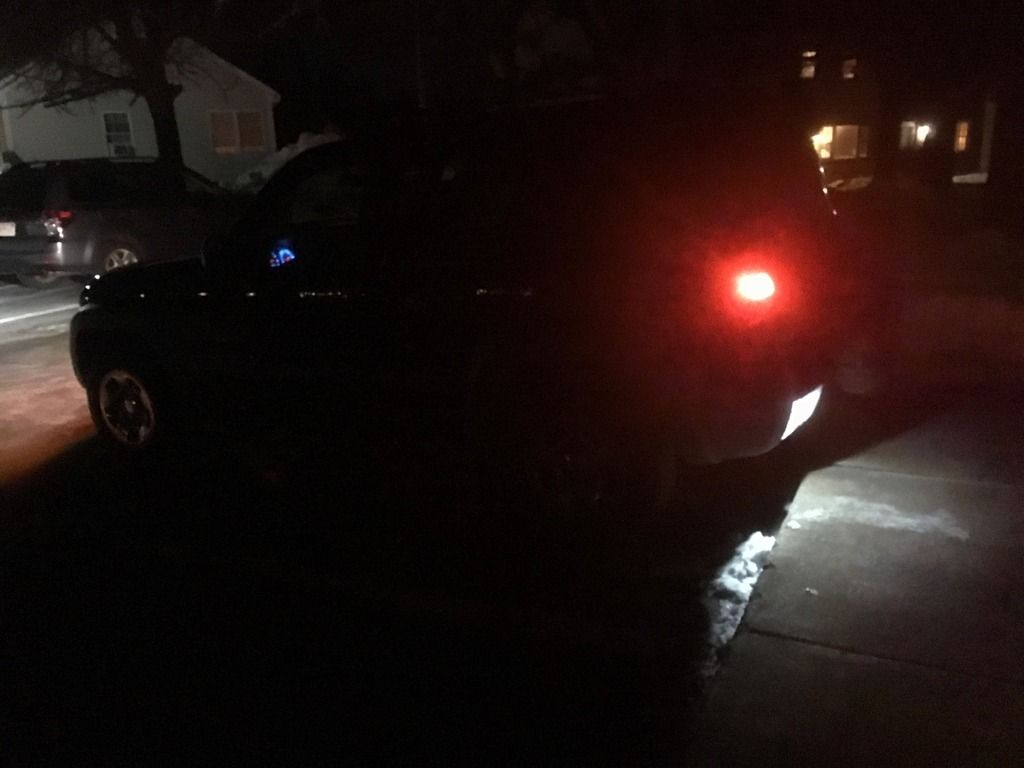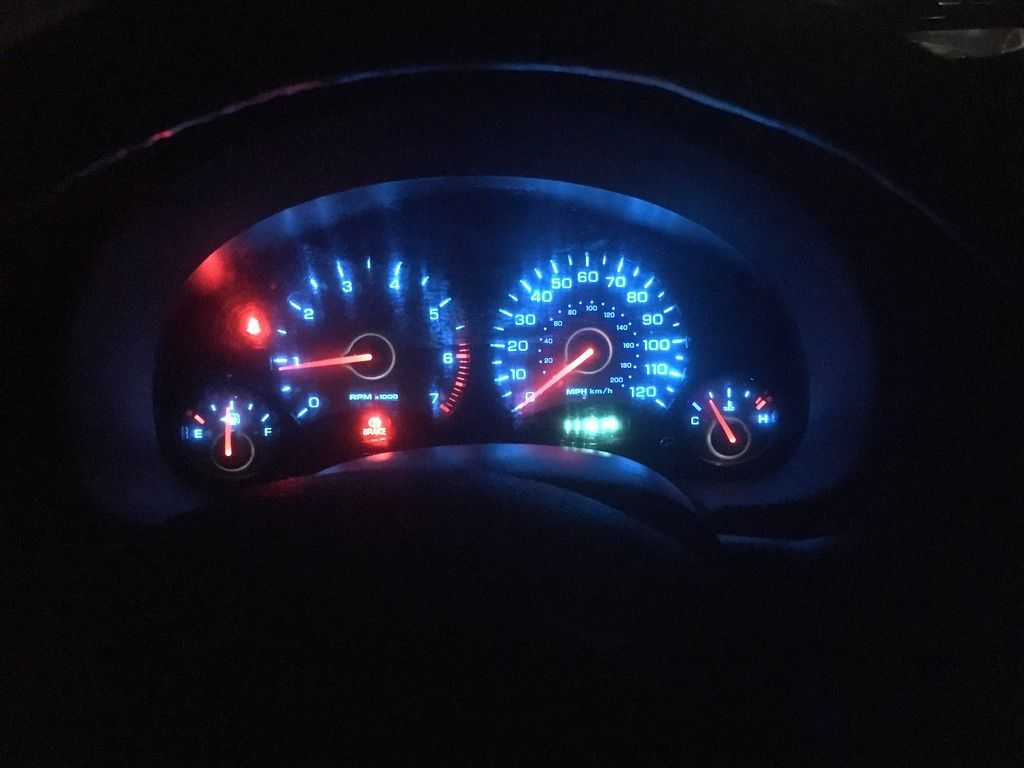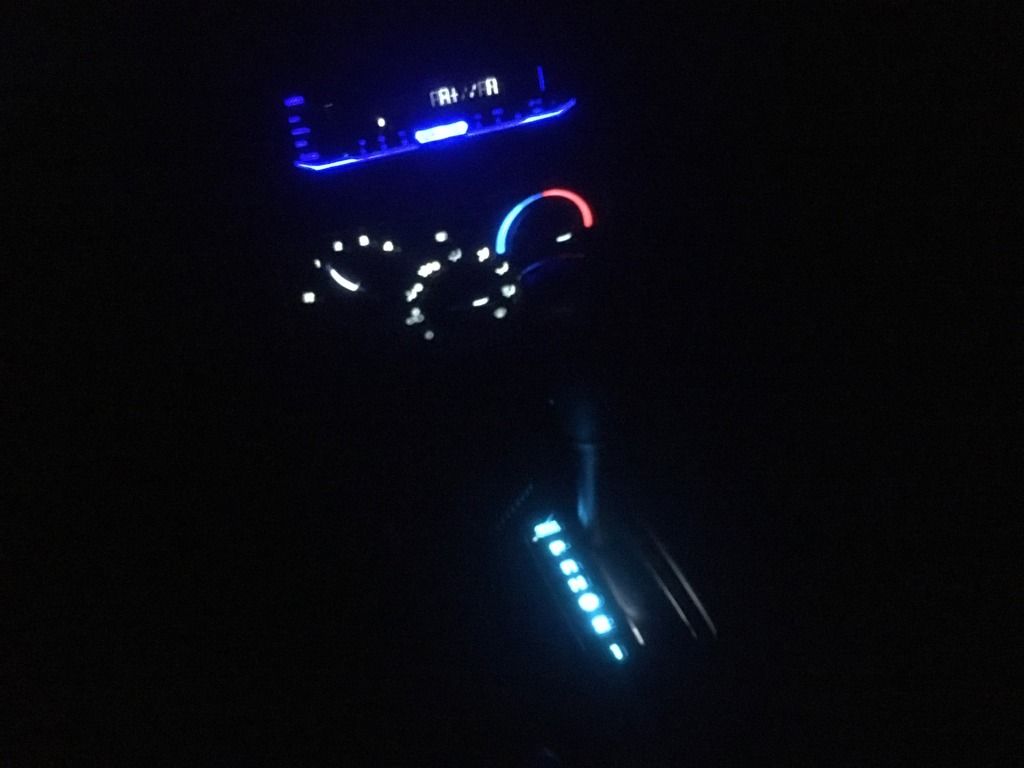 This was a challenging but not a difficult project. One thing I do agree with Mr. Waddy is that it is necessary to modify the hazard switch with a resistor as these lights pull so little amount of energy that they will throw off the vehicle's PCM electrical system.
As you can see they are way brighter. I love it.
Have to say, that does look really nice. Well done
Question: do your instrument panel LEDs allow dimming without flicker our cut-out? Part of the reason I haven't done the interior lights yet is that I like having low instrument panel illumination at night, so typically have the dimmer set to one notch above minimum. That may not provide enough power to drive the LEDs unless they're dimmable, though, and flicker is right out.