FYI:
The TCM is a separate stand alone module and has no security related to VIN, SKIM, or any others as does the ECM.
You can swap in a TCM from any like doner vehicle. It should be from another 05 or 06 diesel powered Jeep Liberty to get the correct shift points matched to the high torque diesel engine.
If you can find a used module with any one of the part numbers listed below in the picture, it will fit and function (Plug & Play) in your Jeep Liberty diesel powered vehicle.
The TCM module location: bolted to the inner fender on the passenger's side of the vehicle behind the turbo vacuum controls; see second picture below. It is very easy to swap it out with another unit.
See this:
Quote:
TCM FITMENT
The TCM, it has no security paring to the vehicle, any TCM for the Jeep Liberty diesel will plug and play. Many TCM's used in gas model Jeeps and Dodge with the 545RFE transmission will actually plug & play in the Jeep Liberty, but you must be very careful of potential engine overrevving issues beyond redline due to their programing designed for gas engines.
Some have installed TCM's from Dodge or Jeep trucks but you have to be really careful as TCM's programed for gas powered vehicles have much higher shift points values vs diesel powered vehicles and can allow the engine's RPMs to rev way beyond its red line when downshifting at higher speeds.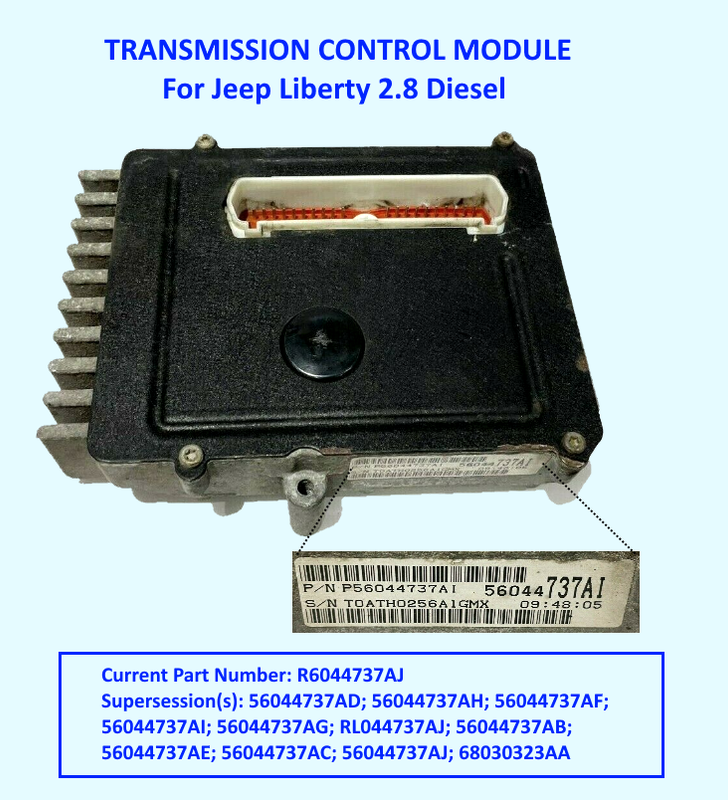 TCM MODULE LOCATION: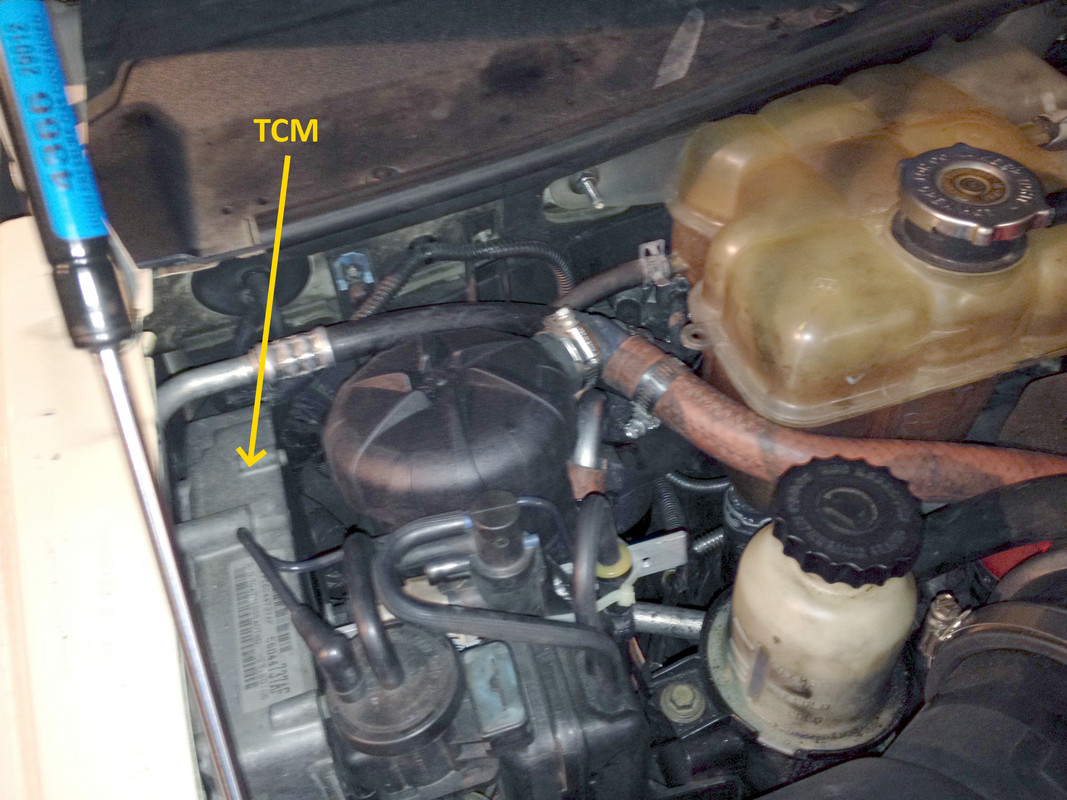 _________________
Supporting Vendor and Moderator of LOST
05 Jeep Liberty CRD Limited

Ironman Springs/Bilstein/Shocks
Yeti StgIV Hot Tune
Week's BatteryTray
No FCV/EGR
Samcos/ProVent
SunCoast/Transgo
Carter Intank-pmp
2mic.Sec.Fuel Filter
Flowmaster/NO CAT
V6Airbox/noVH
GM11 Bld.fan/HDClutch
IronrockArms/wwdieselMount
98 Dodge Cummins 24 Valve