fyi,
With a 2" lift and 1/2" clevis spacers up front providing 2.5" lift of lift, I am on my second set of 245/75/16 AT (All Terrain) tires on stock rims, no spacers, and have never had any rubbing problems during normal on road driving.
IronMan Springs, Bilstein Shocks & Struts, IronRock rear upper and lower adjustable control arms.
During off road extreme suspension articulation, you could encounter some slight rubbing at certain steering angles up front.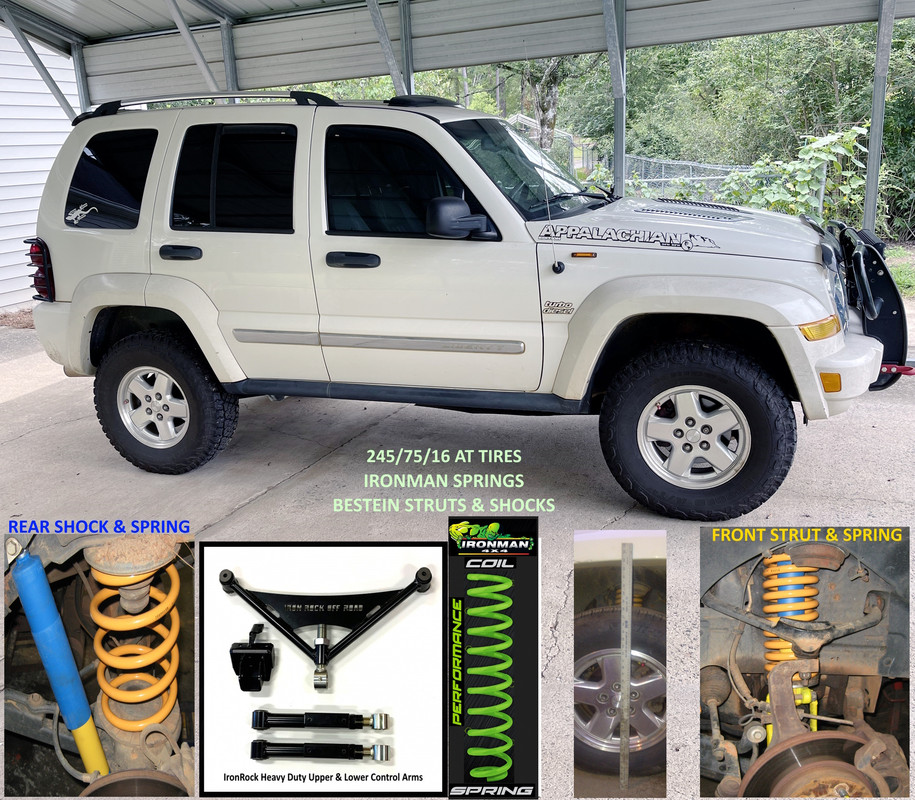 _________________
Supporting Vendor and Moderator of LOST
05 Jeep Liberty CRD Limited

Ironman Springs/Bilstein/Shocks
Yeti StgIV Hot Tune
Week's BatteryTray
No FCV/EGR
Samcos/ProVent
SunCoast/Transgo
Carter Intank-pmp
2mic.Sec.Fuel Filter
Flowmaster/NO CAT
V6Airbox/noVH
GM11 Bld.fan/HDClutch
IronrockArms/wwdieselMount
98 Dodge Cummins 24 Valve