It should shift easily thought the different positions when the transmission selector is in the neutral position.
First thing to try is disconnect the transfer case shift cable at the transfer case and see how easy it is to move the transfer 4x4 lever with it disconnected.
If the lever move easily through all the positions, then your problem is in the transfer case, not the shift mechanism.
If you find the problem to be the transfer case itself, you can rebuild it, have it rebuilt, or find a used one in a salvage yard.
They are simple manual boxes and fairly easy to rebuild.
Not a lot of parts in them that wear out.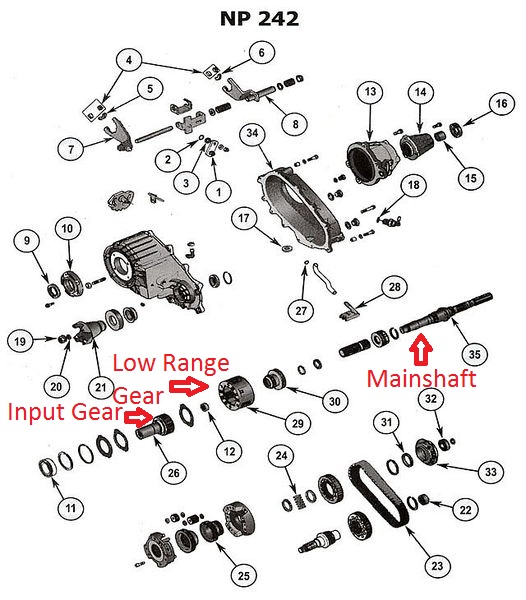 _________________
Supporting Vendor and Moderator of LOST
05 Jeep Liberty CRD Limited

Ironman Springs/Bilstein/shocks
Yeti StgIV Hot Tune
Sasquatch BatteryTray
No FCV/EGR
Samcos/ProVent
SunCoast/Transgo
Carter Intank-pmp
2mic.Sec.Fuel Filter
Flowmaster/NO CAT
V6Airbox
GM11 bld. fan/NAPA HDclutch
IronrockArms/wwdieselMount