stephenfarris wrote:
John did everything but "The Wall" so you guys should be ok.
Due to miscommunication I elected not to go to the wall and have no idea if we could do it or not...my mistake. Like Stephen said...anyone with the mods I have should be able to make it...if it's dry...and they know how to "bunny-hop"
. gotta love it.
lined up at the Chevron station for gas, ice, etc., and to air down.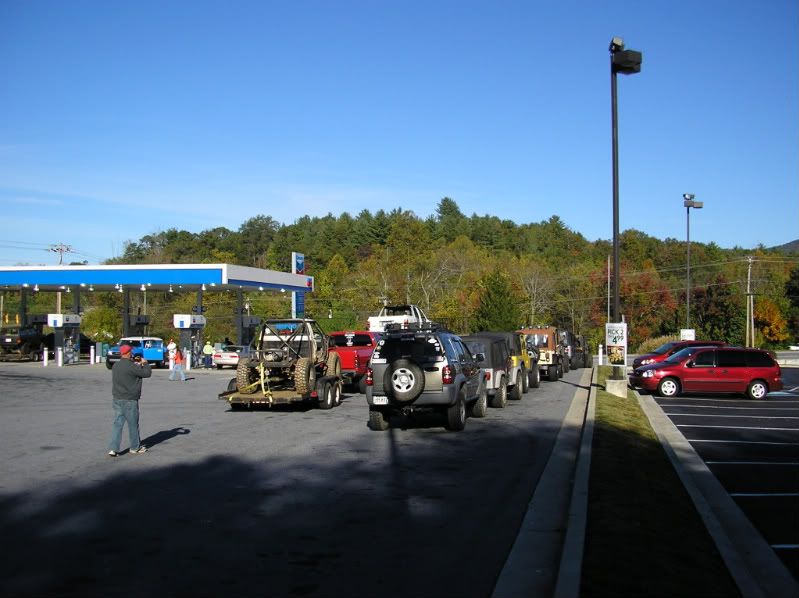 gathered at the parking lot to pay entry fees and head out.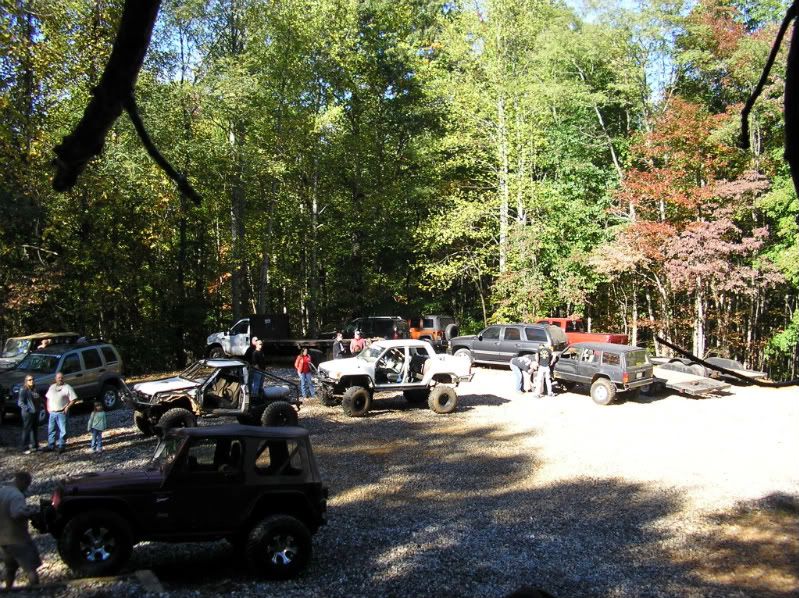 Stephen showing off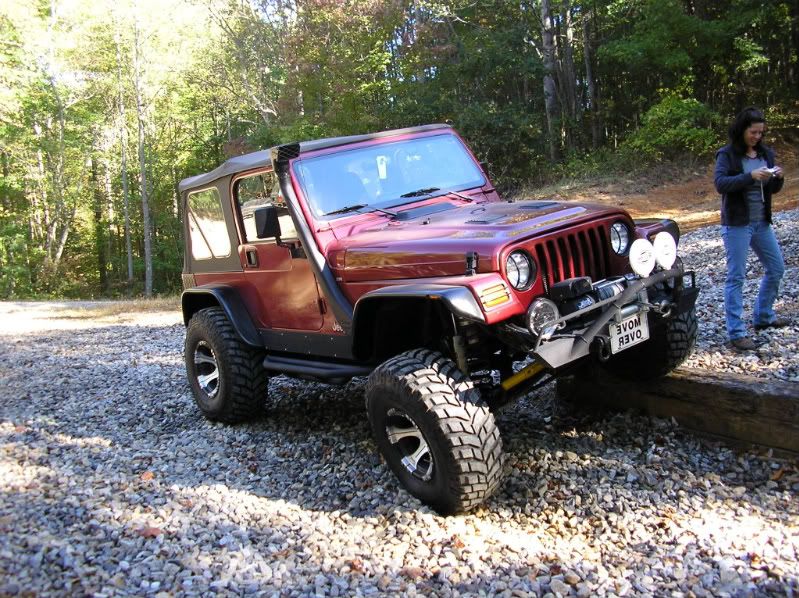 one of the trailered buggies...a toyota in name only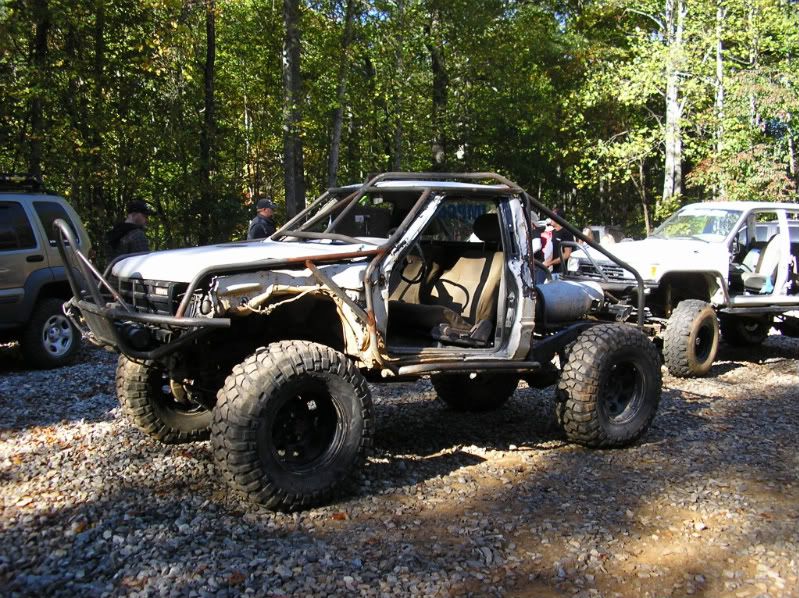 the other trailered toyota buggy....this is the one that winched the flipped Wrangler, and broke his axle.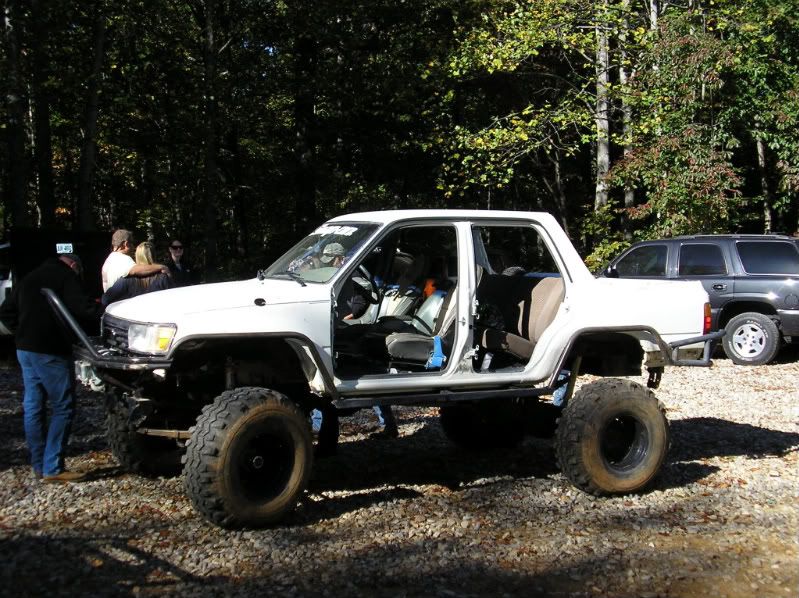 this is the Cherokee that was said to have rolled at Tray in the snow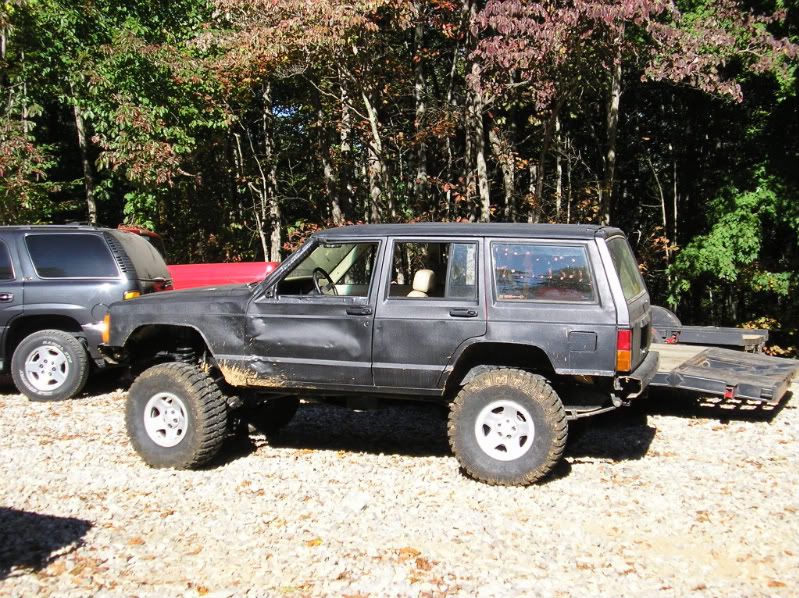 Summer topping a run...grinning from ear to ear.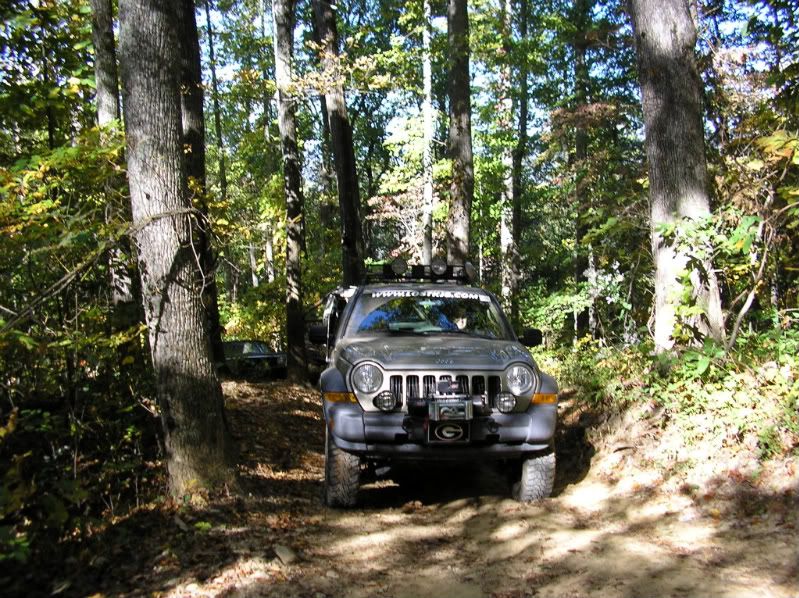 this is right after the flip. notice the smoke in the distance up the hill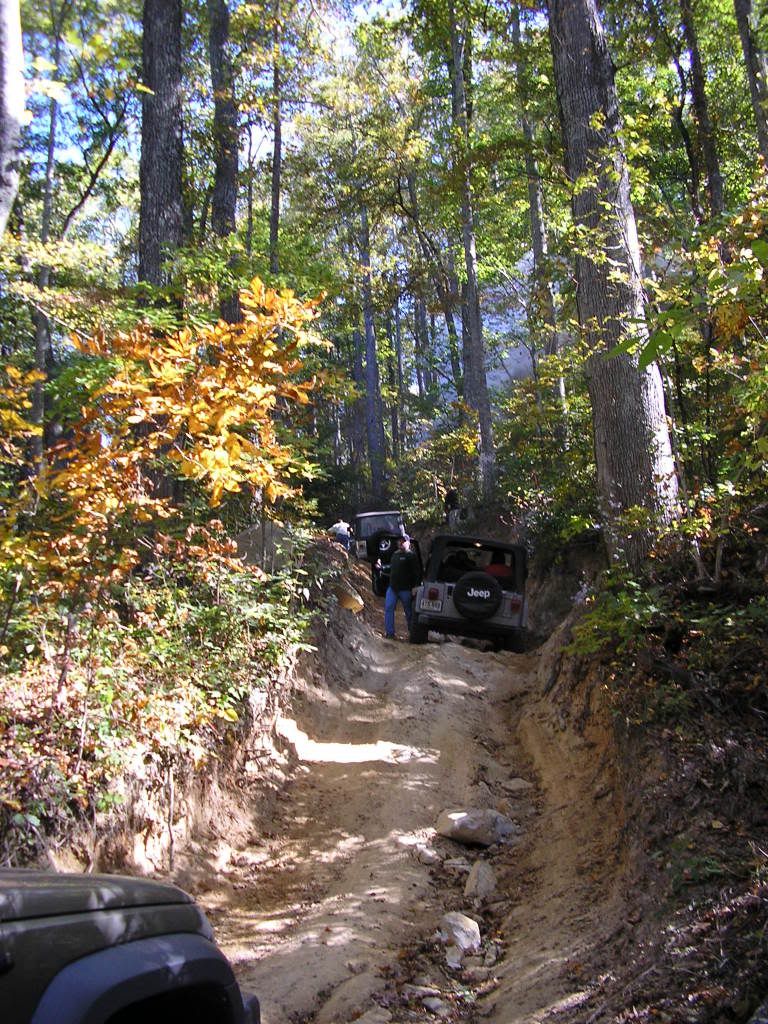 and this is what I walked up on...scary sight...thank God Chris was O.K.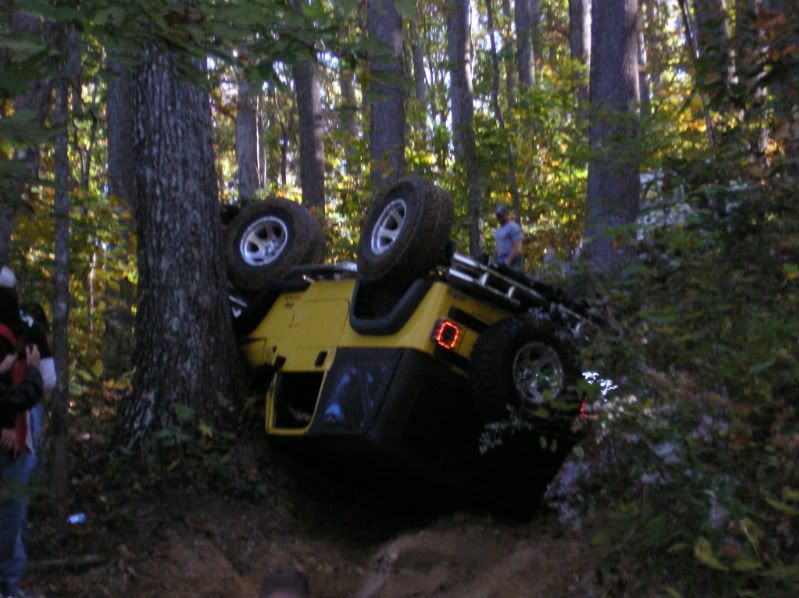 some of the crowd keeping the Jeep from rolling back over while the winch cable is relocated.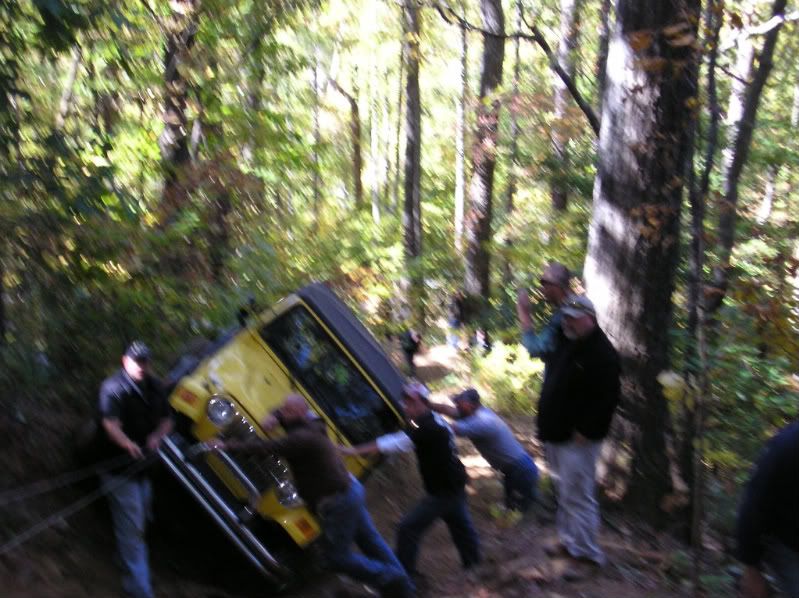 finally winched to "level" ground and fixing to get under the hood and "git-r-done".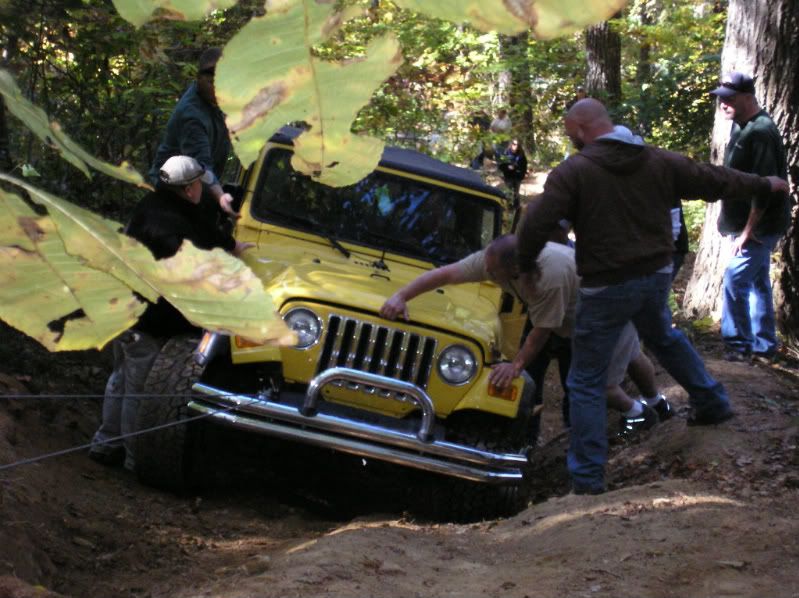 the Suzuki buggy that met us later playing on a boulder beside the trail.
It may only be 10.5 miles of trails....but they are KILLER! Can't wait to go again.