Went with "Farris & friends" to Amicalola/Nimblewill Gap/FS 28-2 last Sunday to scout it out for a potential LOSTGA run this winter. It was an easy run, bumpy but easily done in 2wd. The Jeep trail of off Nimblewill Gap, where the approach trail to Springer Mtn. crosses, leads up to Frosty Mtn. over a few rocks, but big tires with good tread could do it in 2wd...I think. Marco's Cherokee was in 2wd (show off) and could have made it except for the slick street tires he was wheelin'. Once in 4wd he had no problem. There was a nice water feature that only Jason crossed because no one else wanted to get muddy (me) or didn't know how deep it was. Along the FS rd. were some nice primitive campsites on the creek that people were using and where Nimblewill Gap Rd. approaches Amicalola Falls Rd. is a large open campsite that would accomodate a family pic-nic. Nimblewill Gap is about half way between the start of FS 28-2 at Nimblewill Ch. Rd. and the end of Nimblewill Gap Rd. at Tickanetley Rd. and could possibly accomodate a family pic-nic.
I want to go back soon to continue scouting it out as there are more roads on the map that we couldn't get to this time.
sitting on top of Frosty Mtn., elev. 3382. Just the lookout tower concrete piers a left.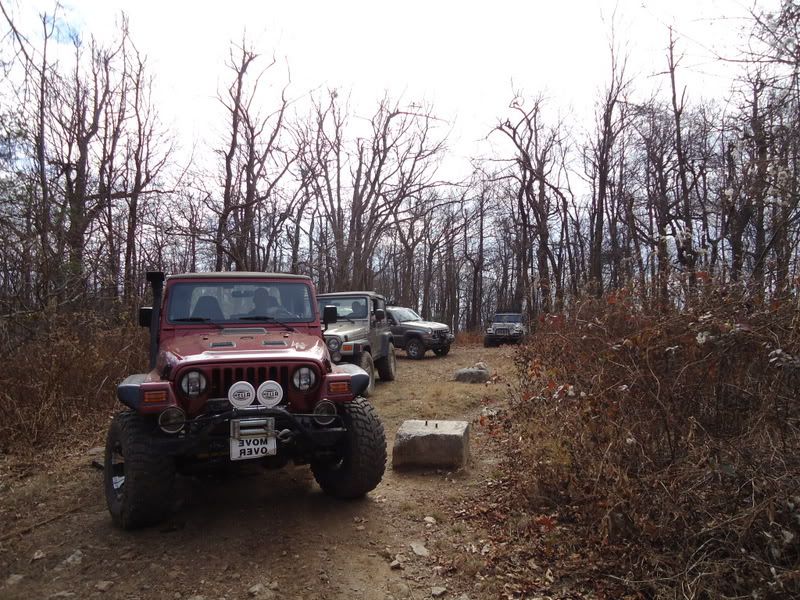 Rod Byrd coming down from Frosty Mtn., TJ
Reid Brooks, TJ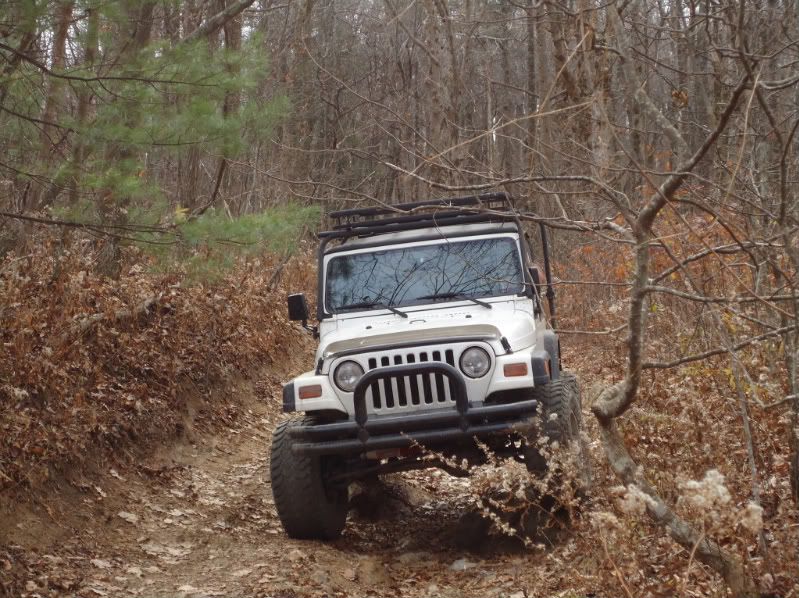 Marco Fitzpatrick, Grand Cherokee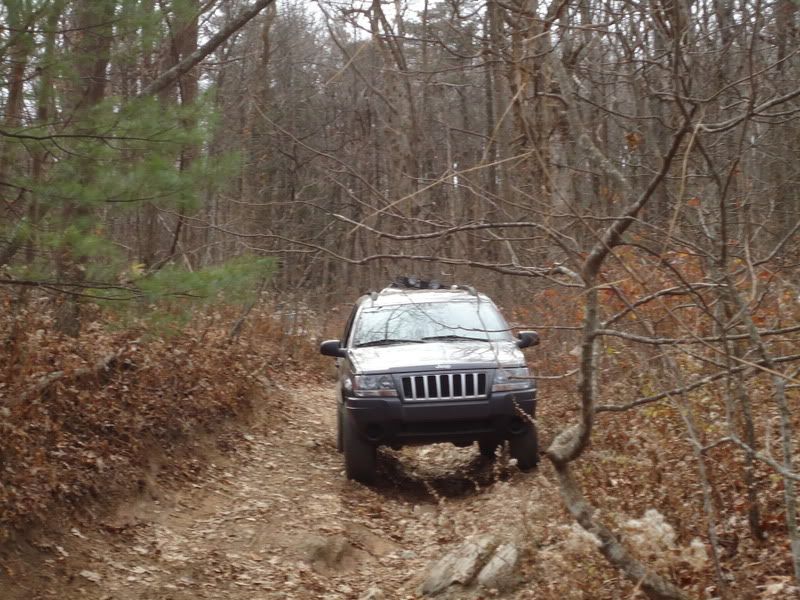 Jason Padilla, TJ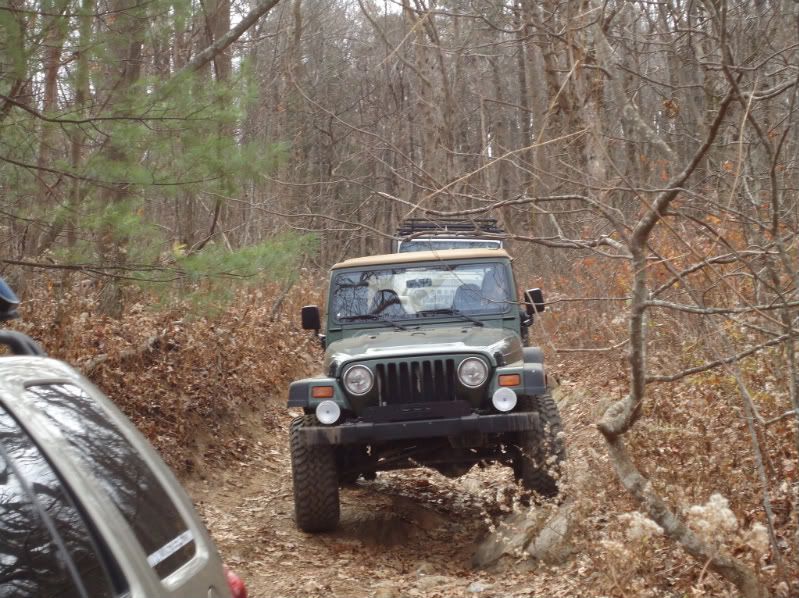 Me, KJ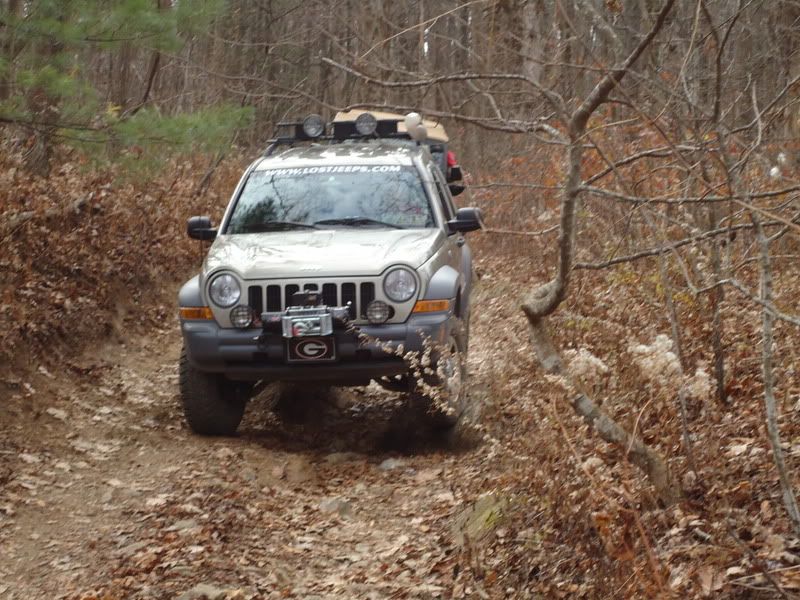 coming out of a rododendron 'tunnel' just before Amicalola Falls Rd.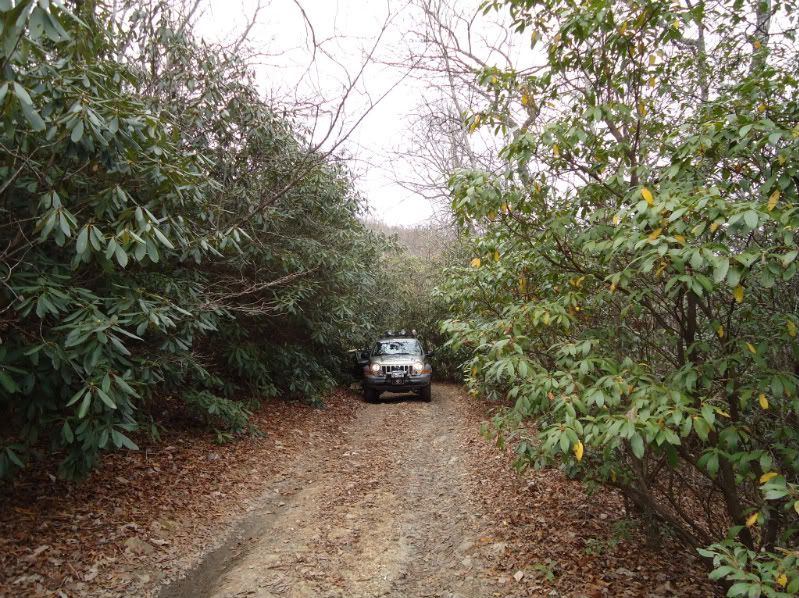 Jason getting wet
large campsite/pic-nic spot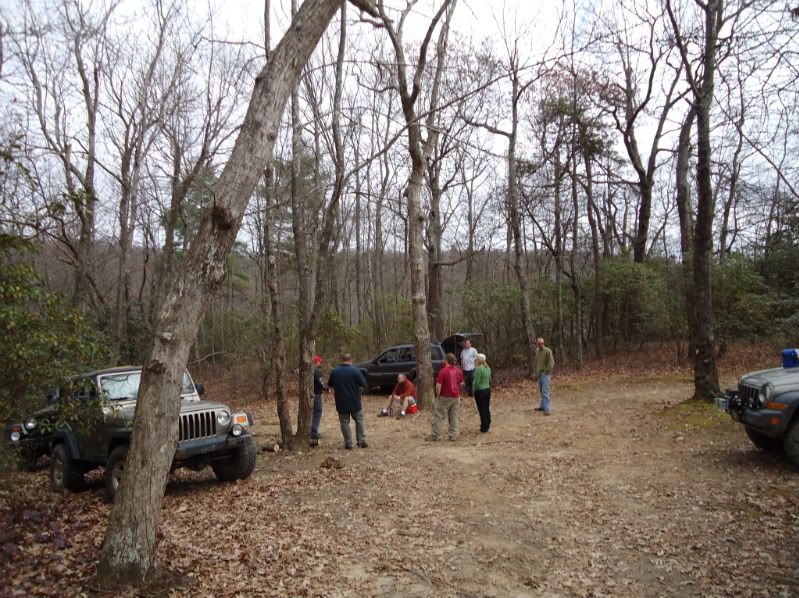 (left to right) Jason, Rod, Stephen, Scott, Marco, Lauren, Reid.
It was a good time with good people. "Farris & friends" are talking about a snow run. We'll keep ya'll posted.
John