Just figured I'd share some of my photos from my little family UTV rental trip over there, which just so happened to be the 5th.
There's me foolishly waving for a photo, that was about 30min into the day.
Our tracks.
The river had overflowed its banks and made a big lake that almost encroached the trail.
Poser shot of the tires.
This is what our windscreen looked like on the UTV, we kept having to stop and poor water (thank god it rained so much) on it just so we could barely see.
Good thing those are my crappy shoes. It felt like an extra 20lbs on your feet.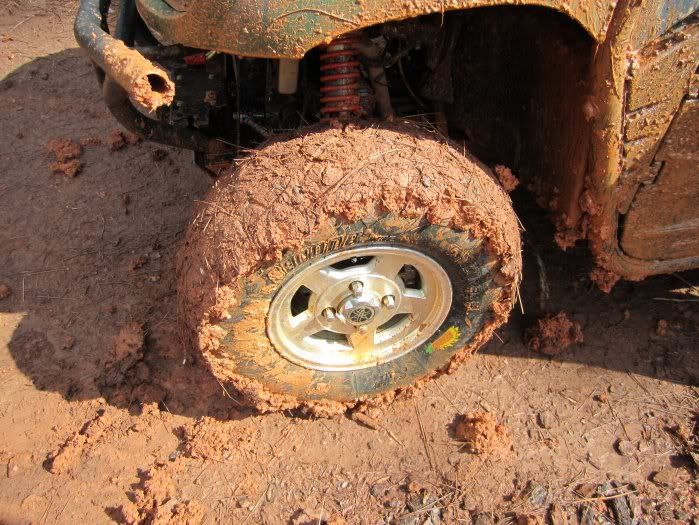 The tires after I did a ~30 degree muddy, hill climb in 2HI, almost lost traction 80% of the way there, but then threw it in 4HI at the last second.
Trying to get the wheel airborne - sort of worked.
Oops. Good thing we get to powerwash it out later.
The UTV before we washed it off for the day.
Unfortunately, the video of me doing the hillclimb again in 2LO was too big to upload (I don't have them, I have to get emailed them).
All and all, about 4.5 hrs of muddy, slippery fun, but very cold when you weren't wearing your helmet.
(Also, just a note for anyone that isn't familiar with DP, these shots are not from the truck park area, they're from the rest of DP where dirtbikes, ATVs and UTVs play around).