The front recovery system gives two big upgrades: Shackle mounts and a Front receiver. The front receiver allows for a portable winch mount without switching to a full on winch bumper, plus you can mount your winch only when you need it instead of having it mounted constantly. Shackles are much desired over hooks because of their safety and versatility.
The way the At The Helm Recovery System is mounted to the unibody offers much more strength compared to the factory tow hooks weak backing plates or 'M' bolts. It 'sandwiches' the uniframe with 1/4" mounts and 1/4" backing plates and six bolted locations using grade 8 bolts. The main tube is 1/4" 3"x3" and the shackle mounts are 3/4" thick. Uses a standard 2" receiver.
The only modification to the factory plastic bumper is removing the black vent.
Price is $230 plus shipping. Pm or email me at
ATHFABRICATION@hotmail.com
for a shipping quote.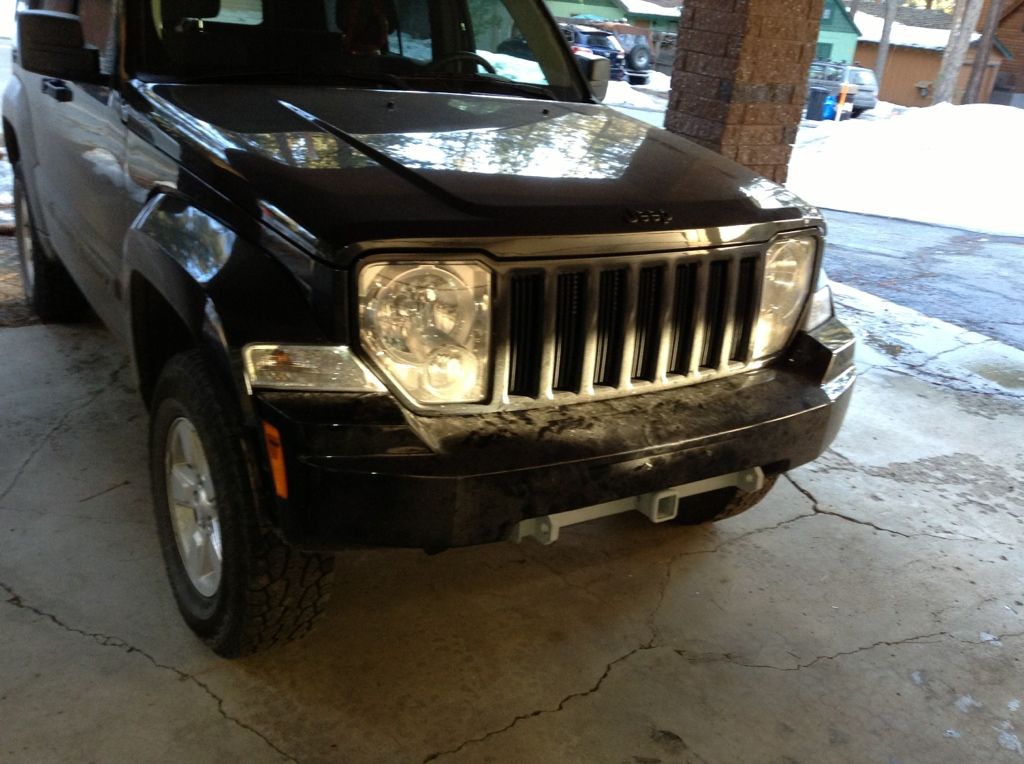 Approach angle is unaffected and the license plate screws right back into the original position. If you need to use your receiver just take 10 seconds to unscrew your plate.