Sergio del Castillo wrote:
Looking for a used in good operating conditions an Air Flow Control Valve for a 2005 CRD
PIERBURG # 39002015F.
Not available new in USA, found several in Europe but they do not ship to USA.
Should be plenty of them around since many have removed their EGR parts.
Be careful though, the gears in the operator on the side of the FCV are notorious for stripping and hanging up causing the butterfly plate in it to limit air flow and boost from entering the intake manifold.
Just curious why you need one; if it is defective, it can easily be disabled by removing the butterfly plate out of it. Only two small torx screws holding it to the shaft. Only takes about 15 minutes to take the FCV apart and remove the butterfly plate and then put it back together. You don't even have to take it off the engine to do this.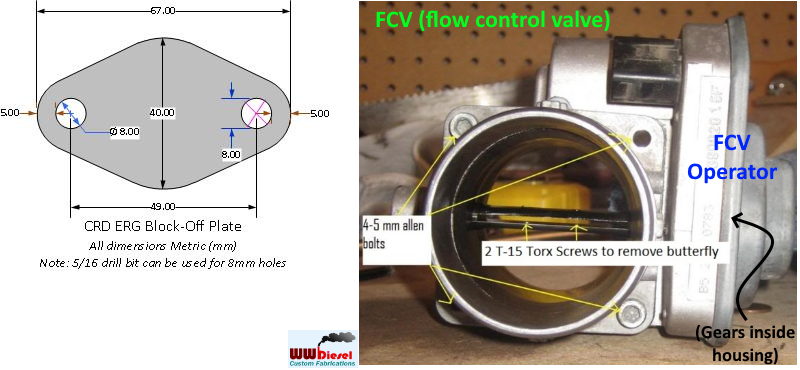 _________________
Supporting Vendor and Moderator of LOST
05 Jeep Liberty CRD Limited

Ironman Springs/Bilstein/Shocks
Yeti StgIV Hot Tune
Week's BatteryTray
No FCV/EGR
Samcos/ProVent
SunCoast/Transgo
Carter Intank-pmp
2mic.Sec.Fuel Filter
Flowmaster/NO CAT
V6Airbox/noVH
GM11 Bld.fan/HDClutch
IronrockArms/wwdieselMount
98 Dodge Cummins 24 Valve