This post should clear up questions KK owners have about adding a CAI.
Today I took the grill off to have a look at where the intake tube is located.
The intake is located behind the passenger's side headlight. It's the oval-shaped opening you can see there.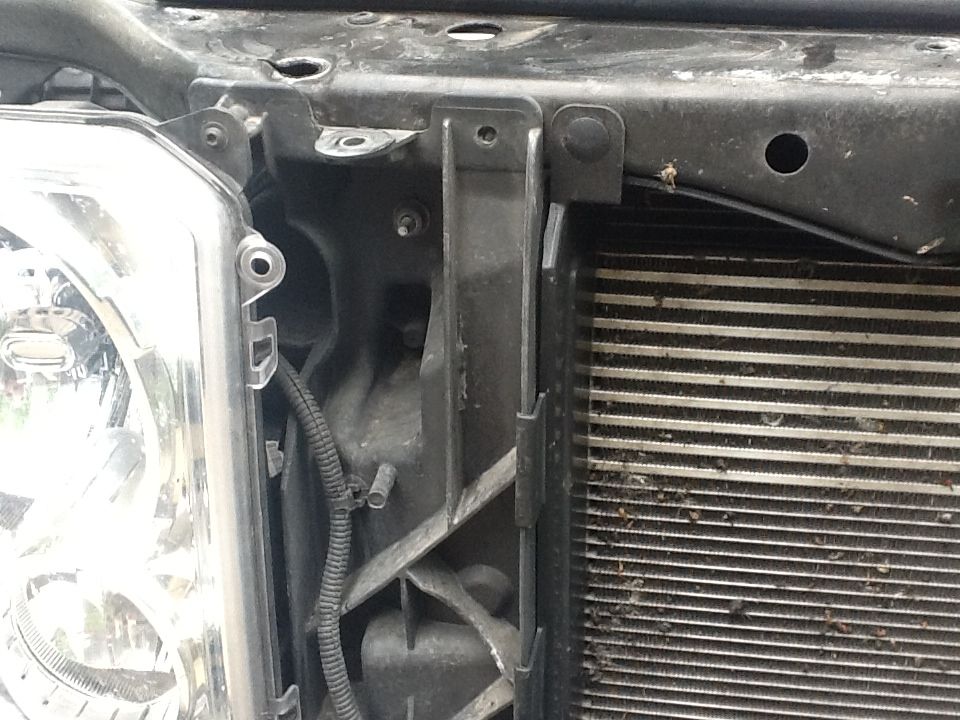 Here's a close-up. As far as I can tell, there is no direct path for outside air to make it into this opening. Air must travel from under the bumper, as well as come from under the hood where the air is hot. There is no open connection between the 5 center grill slots to the intake area.
I cut openings in the plastic behind slot #1 to allow cold air a relatively direct path to the intake. It's not an air scoop like LTT designed, but there is now a way for cold air to make it into the intake. The intake tube is not directly behind the slotted opening, but offset to the left; this arrangement should help keep rain water out of the intake tube.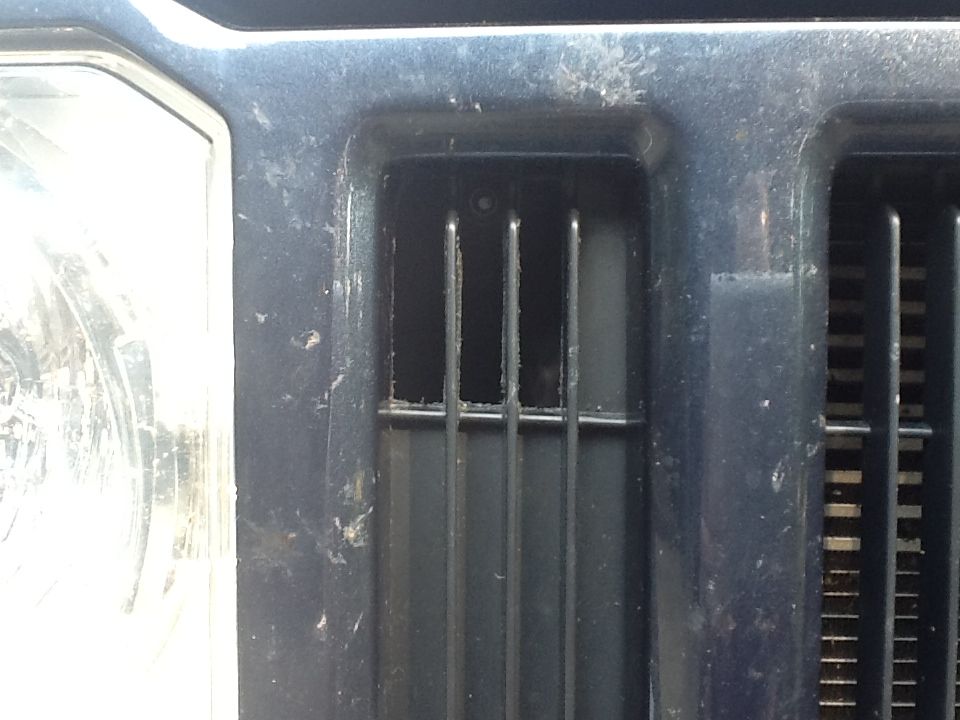 Here is what it looks like from a distance:
LTT, I apologize for hijacking your thread, but I figured KK owners would like to know how their under-hood geometry might suit a CAI. It may be possible to design a scoop that feeds the intake directly, as long as water could be kept out. The intake tube is higher than the airbox in the KK, which might make it a challenge to design a waterproof scoop.
_________________
2008 Liberty Sport 4x4 Automatic
Jeepin By Al 4" Lift Kit
BFG KO2's 245/75R16
Full MOPAR skid plates
Rock Lizard Skink Super Sliders
AtTheHelm Front Recovery System & Roof Rack
M116A3 Trailer build thread: viewtopic.php?f=72&t=77997