Welcome to the forum!
If you have not already done so, be sure and read the NOOB Guide, it will enlighten you on many details about this unique vehicle.
Click on Link:>
Sam's CRD Noob Guide
Also, please add your information and about your vehicle using the User Control Panel.
Top Left Corner., then Profile., then Signature (see picture below)
Any questions, just ask, always plenty of experienced willing help available.
Moderator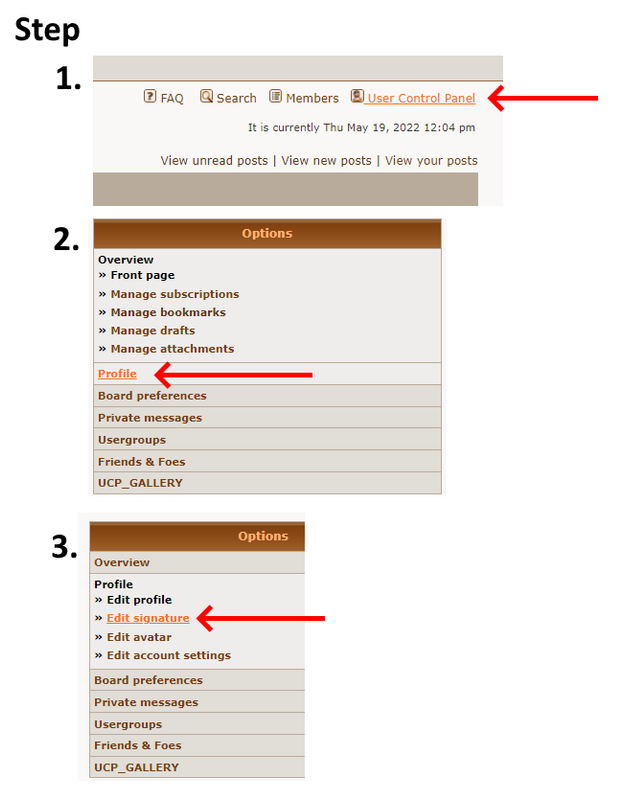 _________________
Supporting Vendor and Moderator of LOST
05 Jeep Liberty CRD Limited

Ironman Springs/Bilstein/Shocks
Yeti StgIV Hot Tune
Week's BatteryTray
No FCV/EGR
Samcos/ProVent
SunCoast/Transgo
Carter Intank-pmp
2mic.Sec.Fuel Filter
Flowmaster/NO CAT
V6Airbox/noVH
GM11 Bld.fan/HDClutch
IronrockArms/wwdieselMount
98 Dodge Cummins 24 Valve