IT WOOOORRRRKKKKKSSSSS!!!!!!!
[maniacal laughter...]
I now have stealth Bluetooth on my OEM stereo!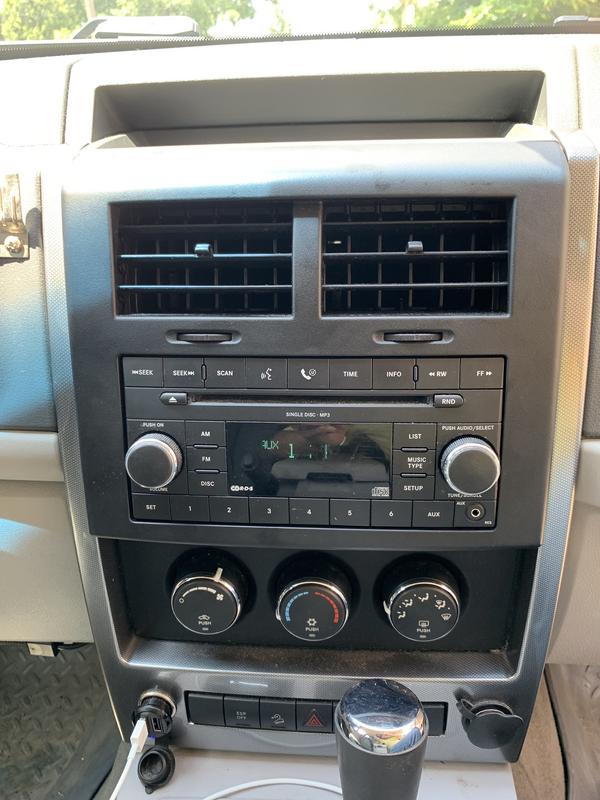 You will have to imagine Dave Grohl rocking out in the background.
Here are a few notes in case anyone wants to do this to theirs:
- Jumping pins 3 & 4 does indeed make the radio think something is plugged in. It allows you to select AUX as the input.
- There was no static or interference at all in the background so the device has a good filter. I tapped power from one of my power outlets that turns on with the key.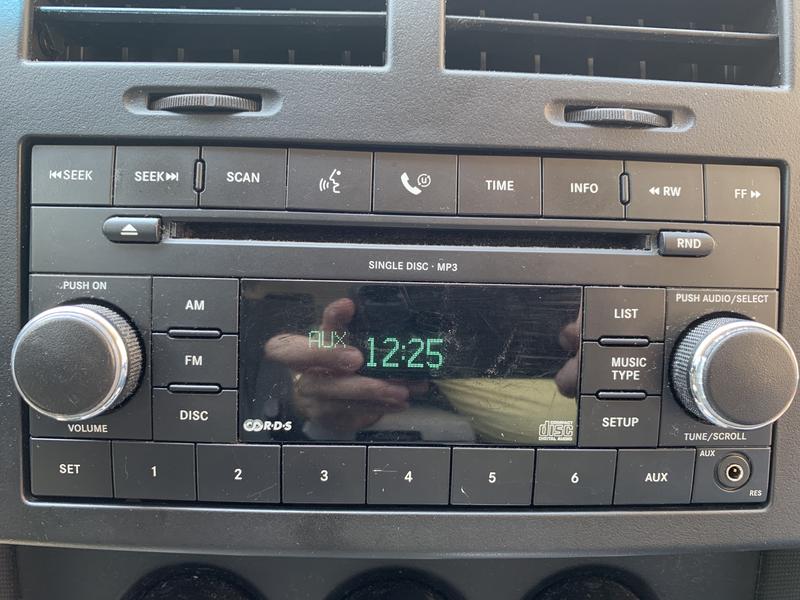 You can see in the closeup that AUX is selected even though nothing is plugged into the port. The radio would not normally let you do this.
Sweet victory...
Let me know if you have any questions about the setup. Cheers,
Lauren
_________________
2008 Liberty Sport 4x4 Automatic
Jeepin By Al 4" Lift Kit
BFG KO2's 245/75R16
Full MOPAR skid plates
Rock Lizard Skink Super Sliders
AtTheHelm Front Recovery System & Roof Rack
M116A3 Trailer build thread: viewtopic.php?f=72&t=77997