DO NOT
use a pressure washer directly on any cooling fins as the high pressure can bend all the delicate fins over if you are not real careful!!!!
I have seen the results of this!
A good and safe cleaner is Gunk Foamy Engine Brite Engine Degreaser! (see picture 1 below)
spray it on all finned surfaces, let it set for a little while then hose it off. Repeat if needed on any stubborn areas.
Have used this stuff for years and it works good on any under the hood cleaning projects!
Another one,
most of the big box home builder supply stores like Lowes and Home Depot sells a foaming condenser coil cleaner that works well also.
WEB Green White Aerosol Foam Coil Cleaner
SIMPLE GREEN Aerosol Condenser Cleaner
They also sell condenser cleaning brushes that can be used in conjunction with the foaming cleaners for stubborn areas.
Use a very small screwdriver or toothpick to remove any small rocks or bugs or any other foreign objects.
If any fins are bent over or flattened out, try to straighten them out with a small screwdriver or toothpick.
If you have large areas of flattened out fins, they do make fin straightening comb kits that have different size combs that work great for bigger jobs. (see picture 2 below)
Available at most any home AC supply store or home builder supply stores.
1
2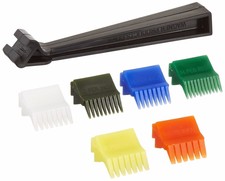 _________________
05 Jeep Liberty CRD Limited
Blk Brush Guard/Hella's/LED's
Ironman Springs/Bilstein's
Yeti Stg4 MaxTune
Weeks ElbowKit/Battery Tray
NO FCV/EGR
Samcos/ProVent
SunCoast/Transgo
Carter Intank-pump
2mic.Sec.Fuel Filter
Flowmaster/NOcat
V6 Airbox
GM11 blade fan/Hayden HD clutch
Ironrock Trilink
98 Dodge Cummins, 5"exh. Viair,K&N