Checked my transfer case shifter cable connection to the shift lever this evening while I had the Jeep on the rack since everyone is always talking about them failing.
Soon as I touched it, the little plastic bushing fell apart.
Glad I checked it!
No problem, I removed the lever to drill a small hole in the stud so I could put a carter key in it. Wrong! Don't waste your time, that is some evermore super HARD metal.
No drill bit I owned would drill it.
So plan "B". Bolted lever back on case, made a small bushing out of some 3/8 metal tubing, greased everything up good with some neverseize , put on the metal bushing then the shifter cable end, then a 6mm spring washer and then installed a heavy duty small hitch pin clip to hold it all in place. It should be a permanent fix!
Note: The 3/8 metal tubing is a perfect fit over the metal stud and inside of the plastic end of the shifter cable.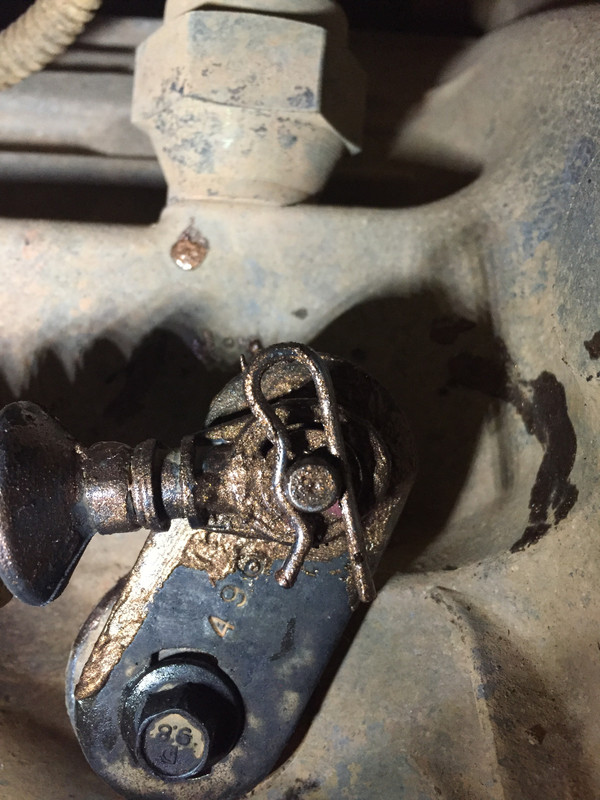 _________________
05 Jeep Liberty CRD Limited
Blk Brush Guard/Hella's/LED's
Ironman Springs/Bilstein's
Yeti Stg4 MaxTune
Weeks ElbowKit/BatteryTray
NO FCV/EGR
Samcos/ProVent
SunCoast/Transgo
Carter Intank-pump
2mic.Sec.Fuel Filter
Flowmaster/NOcat
V6 Airbox
GM11 blade fan/NAPA HDclutch
Ironrock Trilink
98 Dodge Cummins, 5"exh. Viair, Huge K&N