mtbdemon wrote:
Is the best way from the top or the bottom to replace this? I started by taking the anti freeze tank and moving it aside and then was going to take the shield off, but seemed like it might be difficult to reinstall. Tried from the bottom and I could not get the plug to un plug. not enough room for both hands
Perhaps putting it up on block for more room? I have limited space at my house so there arent a ton of options. Thanks!
I have changed a couple, both from underneath with the frontend elevated and after removing the front skid plate.
You will have to work up around the exhaust downpipe so it should be cold when attempting the sensor change.
There is a small heat shield covering over the connector, crank sensor, and its associated wiring that has to be removed in order to facilitate the replacement of the sensor.
The bolt holding the heat shield is a 6mm bolt and I believe it requires either an 8 or 10mm wrench to R&R.
There is a single metric allen head bolt holding the sensor to the block.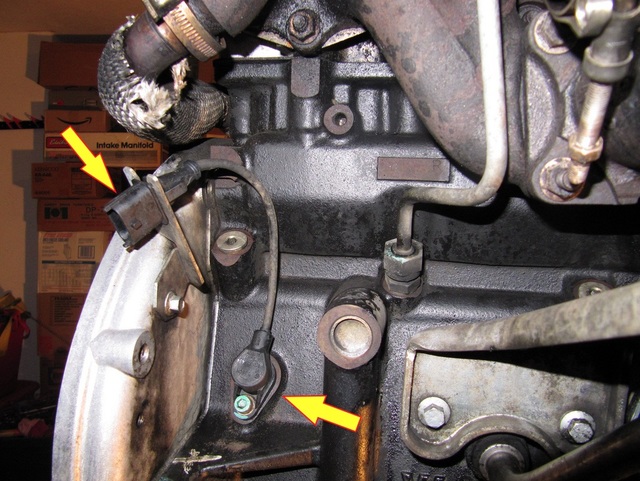 _________________
05 Jeep Liberty CRD Limited
Blk Brush Guard/Hella's/LED's
Ironman Springs/Bilstein's
Yeti Stg4 MaxTune
Weeks ElbowKit/BatteryTray
NO FCV/EGR
Samcos/ProVent
SunCoast/Transgo
Carter Intank-pump
2mic.Sec.Fuel Filter
Flowmaster/NOcat
V6 Airbox
GM11 blade fan/NAPA HDclutch
Ironrock Trilink
98 Dodge Cummins, 5"exh. Viair, Huge K&N