A brief pause while the machine shop does it's thing, but I got some little stuff done...
Oil pan off....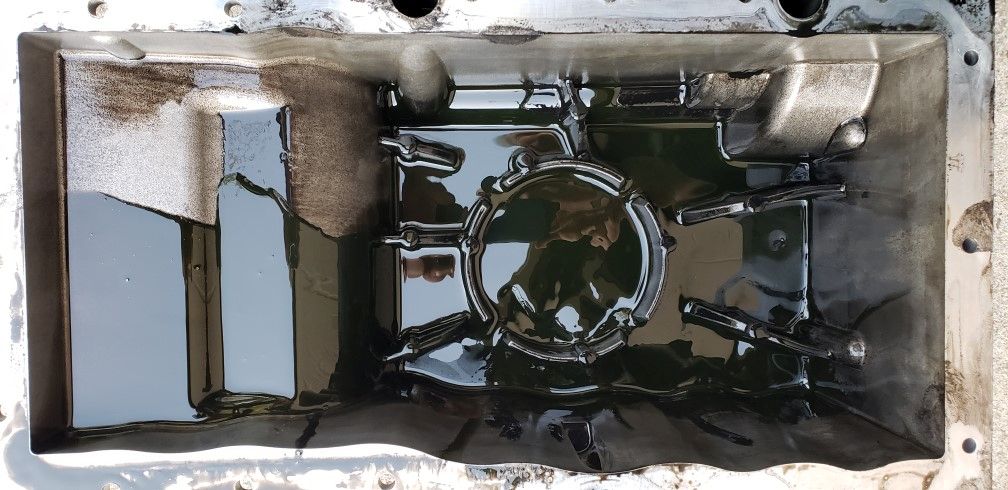 Oil is a bit sludgy, but it's been sitting in a cold garage for a month, and it's surely moisture contaminated what with no head on there.
But nothing floating around in there, so that's good.
One thing I notice is that the gasket that was on the engine is a thin plasticky thing, whereas the replacement gasket from ID Parts is a pretty substantial piece of metal with molded in rubber bits. Not sure what that means, but it's a thing.
I also went ahead and removed the [problematic] rear carrier from the motor to see what that looks like. That was eye-opening.
Removing it is easy - take the five bolts out, then thread two back into the unused holes and use them to press out the carrier. Given this crazy contraption of a motor, it's bonkers to me that VM did something so elegant rather than engineering another $300 tool for us to buy.
Here is what the motor looks like with the carrier out: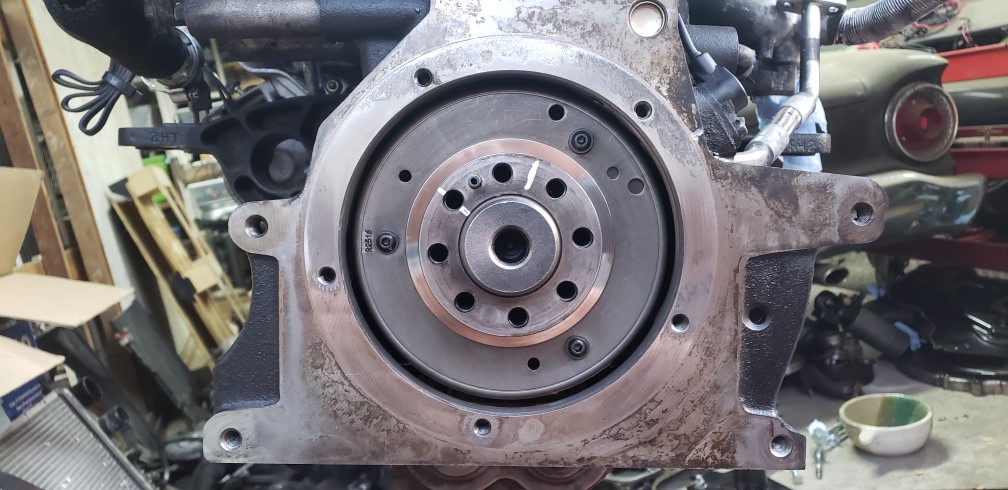 An interesting detail - It looks like there is a return from the oil gallery down the side of the of the block: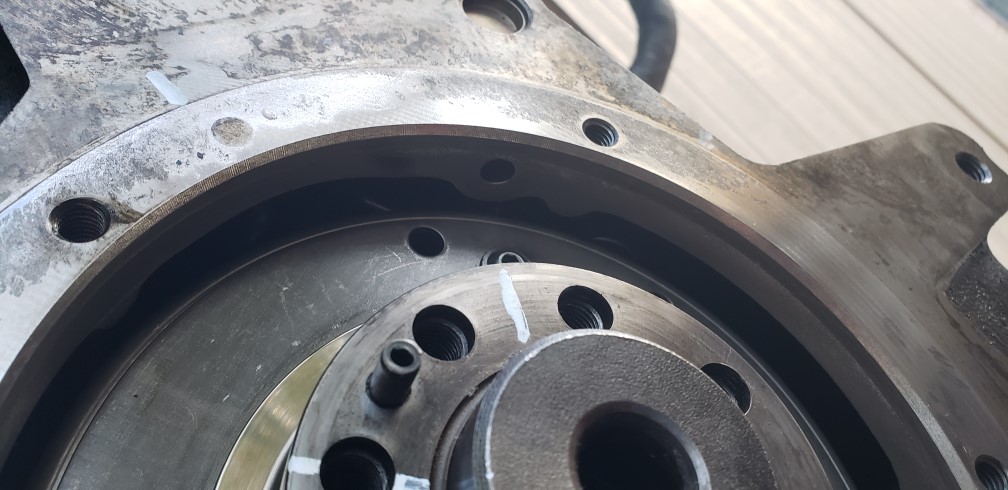 That passage goes
right through
the carrier: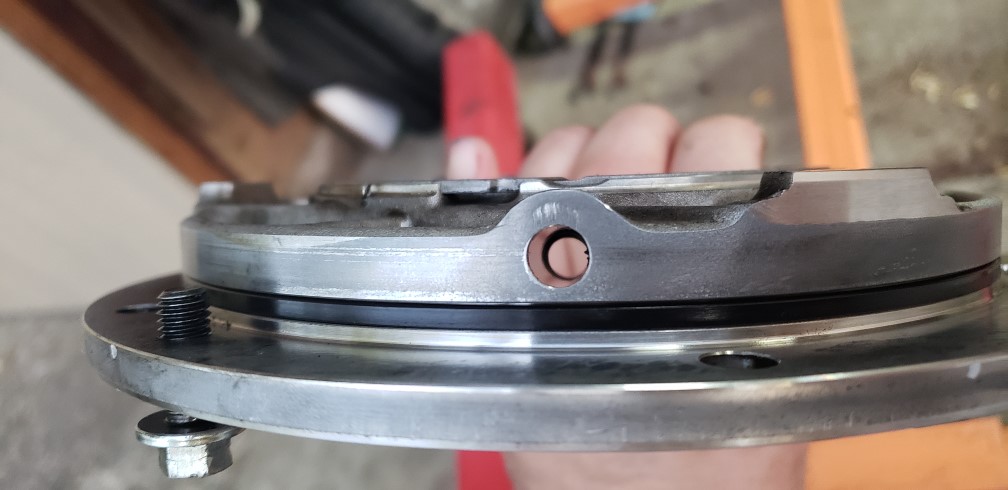 and then right through the crank as well!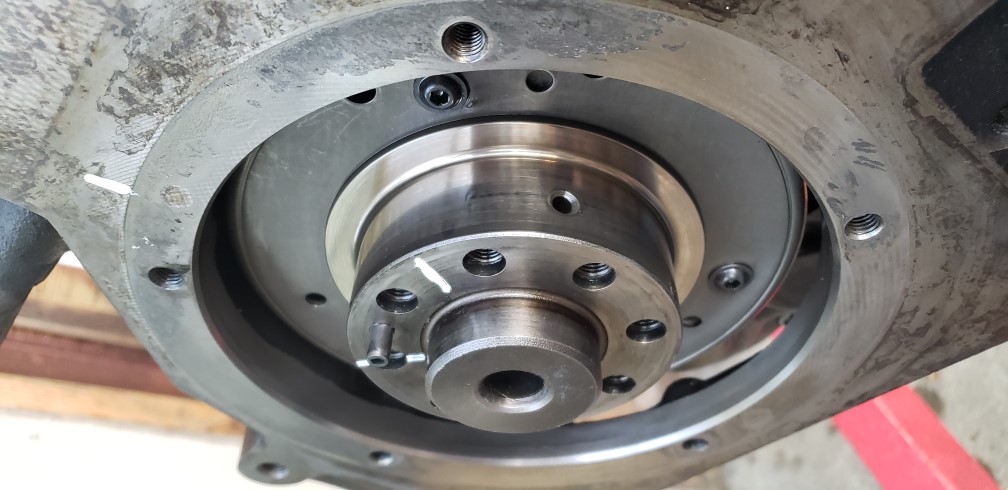 I have no idea what the purpose of such a thing is, but if it is what I think it is, that would DEFINITELY explain why you'd suffer a high pressure leak if the RMS wasn't exactly right. Also, you may notice an o-ring seal on the carrier that would prevent leaks from this pathway to the outside world. If that o-ring were to go, then it'd be leak city too.
Knowing what I know now, I would have FULLY instructed the shop that did the RMS to:
1. Replace that o-ring
2. Install the carrier bolts with blue Loctite
… and I bet I wouldn't be here now. #annoyed
Next I gotta get my $$$ together and buy a head set. Fortunately, money grows on trees here, so no worries.