bugnout wrote:
Anyone had their stock Garrett turbo rebuilt? Any recommendations on rebuilders?
Garrett states their turbo for this engine is
NOT rebuildable
; OEM replacement parts are not available according to posters on this forum.
Unfortunately, both suppliers below says "Out of Stock", on their Web Sites.
cevans (IDPARTS.com) wrote:
Big no on the turbo rebuild kits. We have worked with Garrett for many years and Garrett specifically forbids rebuilding of VNT turbochargers - if a Garrett authorized repair center repairs a VNT turbo they may lose their license. The failure rate is through the roof. Thus, the "rebuild kits" are aftermarket, non-Garrett products and I frankly don't have enough confidence in them to use them myself, so I wouldn't be comfortable recommending to someone.
IDParts lists a NEW Garrett Turbo for this engine on their web site:>
https://www.idparts.com/garrett-turboch ... -2823.html
Sasquatchparts.com wrote:
About half the price of a new OEM Garrett!
He lists the following specs on his replacement turbo:
All parts are brand new, we have the turbos made to our specs.
Sasquatch Parts Upgraded Replacement Turbocharger for Jeep Liberty 2.8L CRD
- Upgraded to a larger center shaft with 360° thrust bearing, which distributes and supports the complete thrust load placed on the shaft, whereas the OE turbo 270° thrust bearing covers only a portion of the shaft.
- Modified center section to prevent oil coking issues with the OE turbo.
- Added a CNC billet compressor wheel, which offers increased airflow at a given boost pressure, resulting in faster turbo spool, lower EGTs, and provides superior surge resistance compared to the OE cast wheel.
- 1-year manufacturer's warranty
From a previous LOSTJeeps post on turbo replacement:
viewtopic.php?p=902643#p902643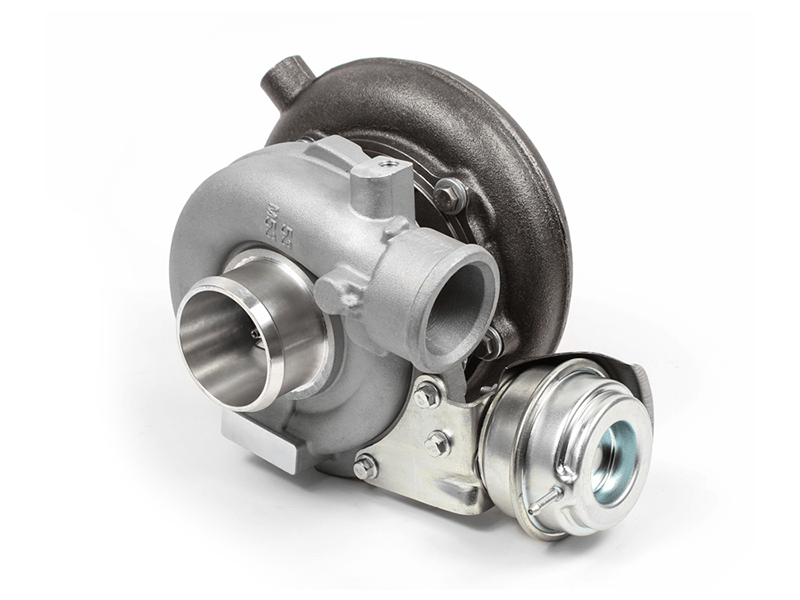 _________________
Supporting Vendor and Moderator of LOST
05 Jeep Liberty CRD Limited

Ironman Springs/Bilstein/Shocks
Yeti StgIV Hot Tune
Sasquatch BatteryTray
No FCV/EGR
Samcos/ProVent
SunCoast/Transgo
Carter Intank-pmp
2mic.Sec.Fuel Filter
Flowmaster/NO CAT
V6Airbox/noVH
GM11 bld.fan/NAPAHDClutch
IronrockArms/wwdieselMount