116k on this belt, belt looked fine, I believe it skipped a tooth on the crank pulley, it REALLY fubared the exhaust rockers, and only moderately fubared the intake rockers.
So 116k on this Jeep, only 16k past the change interval, after seeing this failure I see no reason to push the 100k change interval, in fact now I feel that much worse about pushing my own change interval to 113k on my own CRD.
Bad rocker: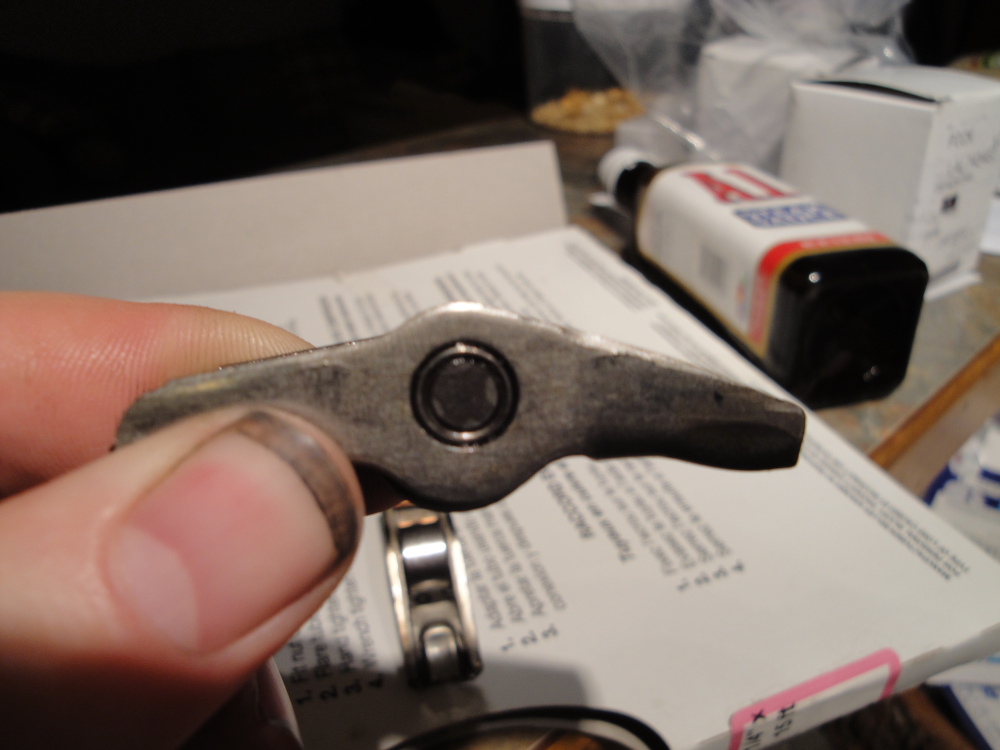 Not as bad rocker: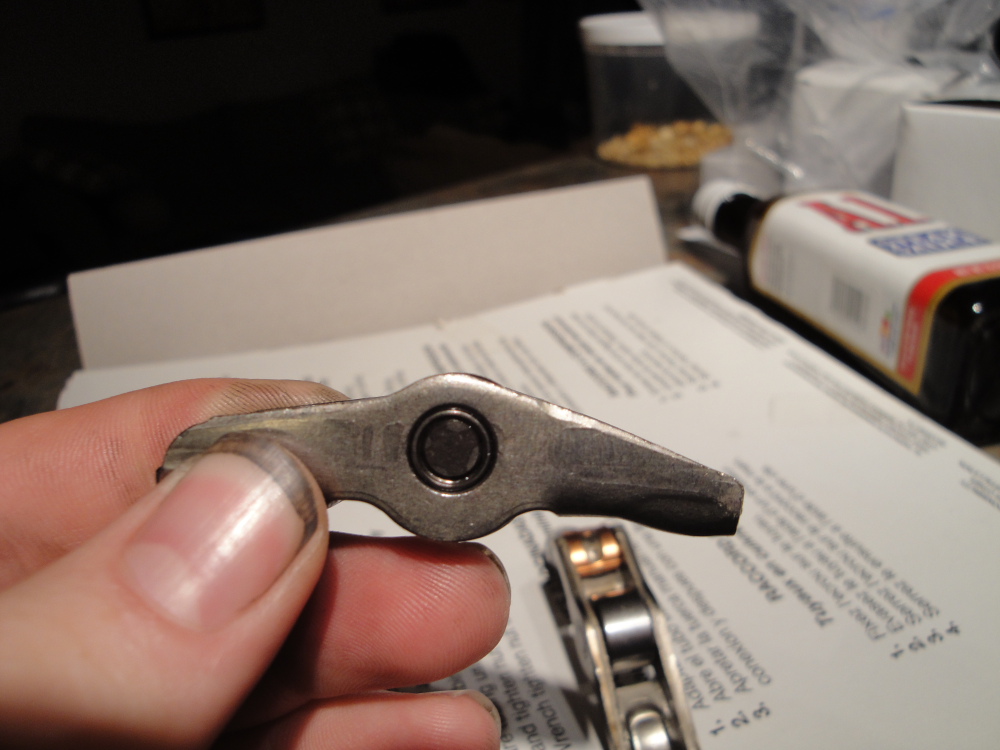 New rocker($47 each at my shop price):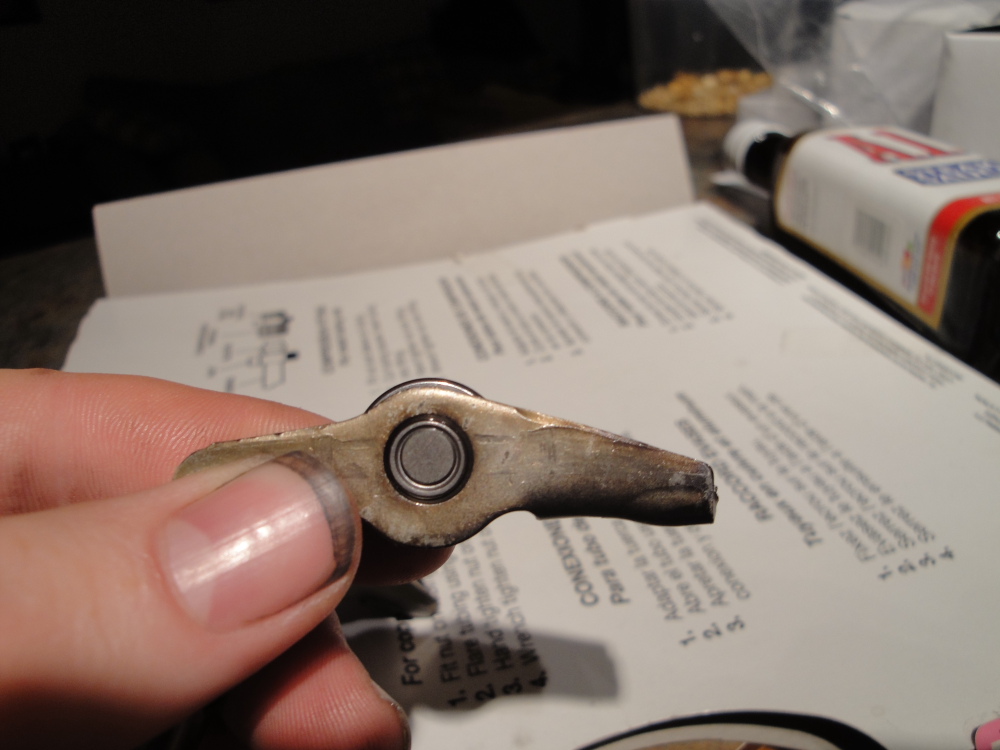 From front to back, worst, bad, new: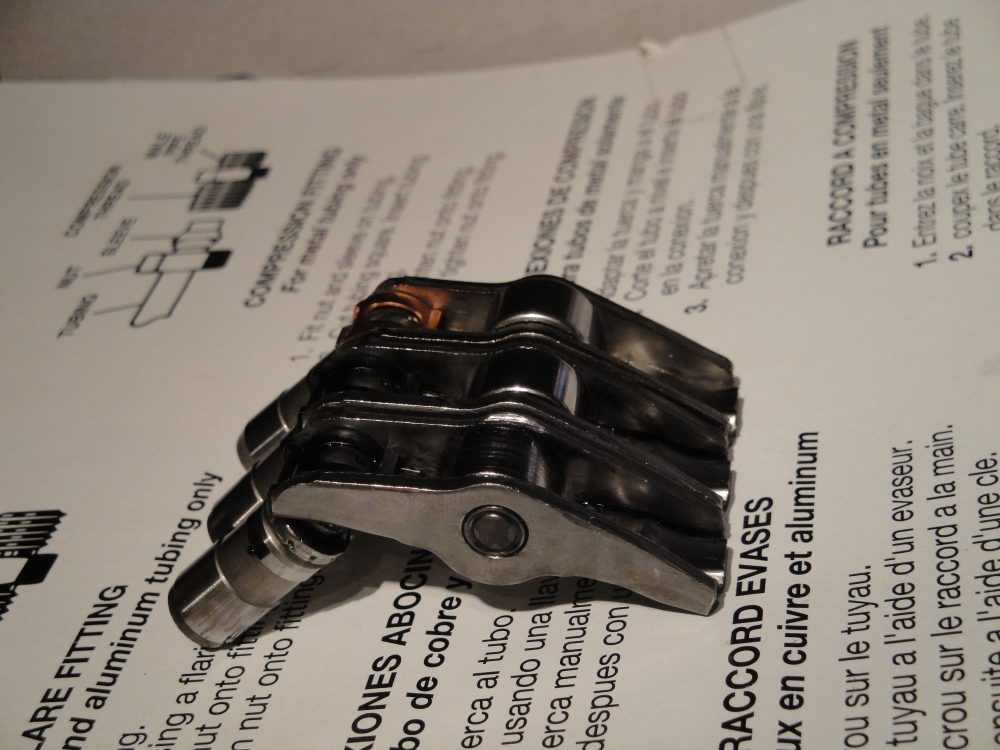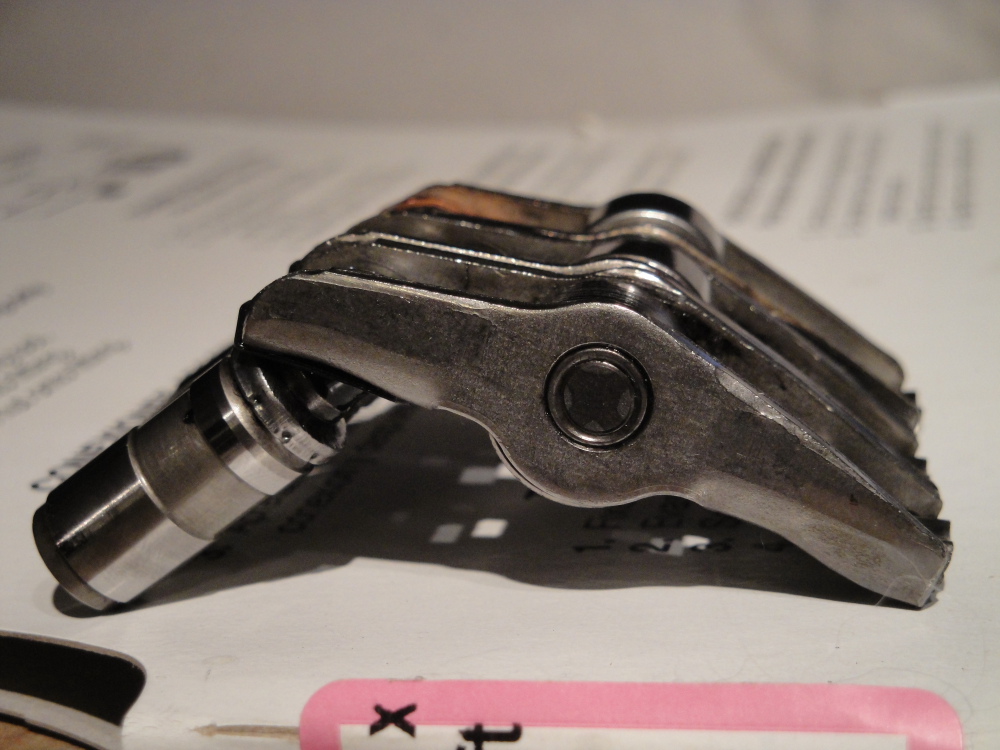 Left to right, new bad worst: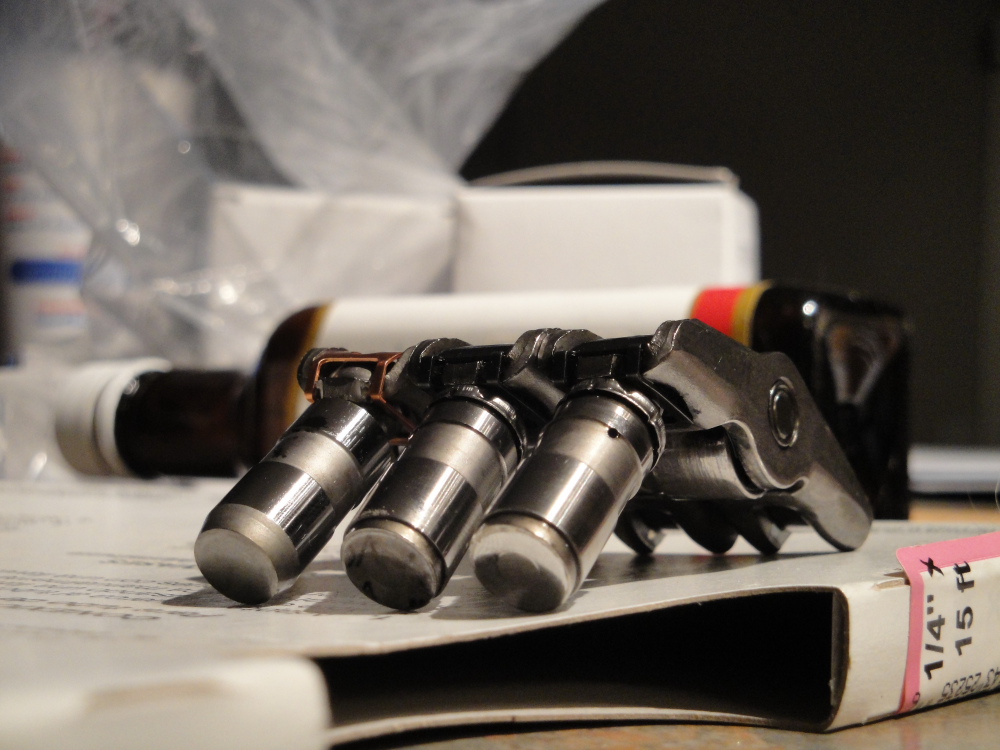 Worst bad new: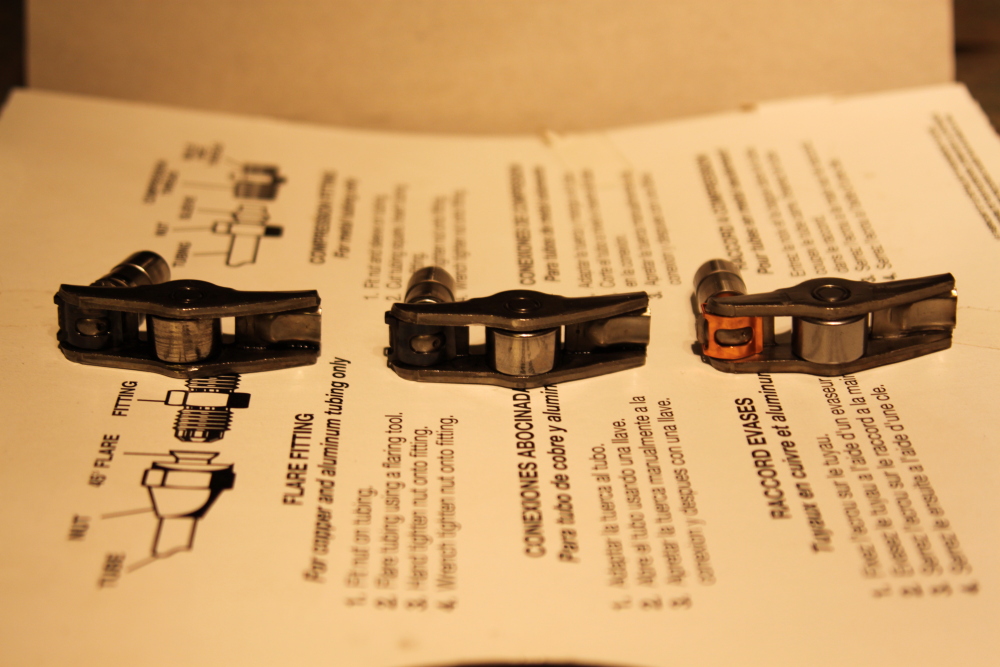 Worst: roller pushed way down, seized, surface highly spalled: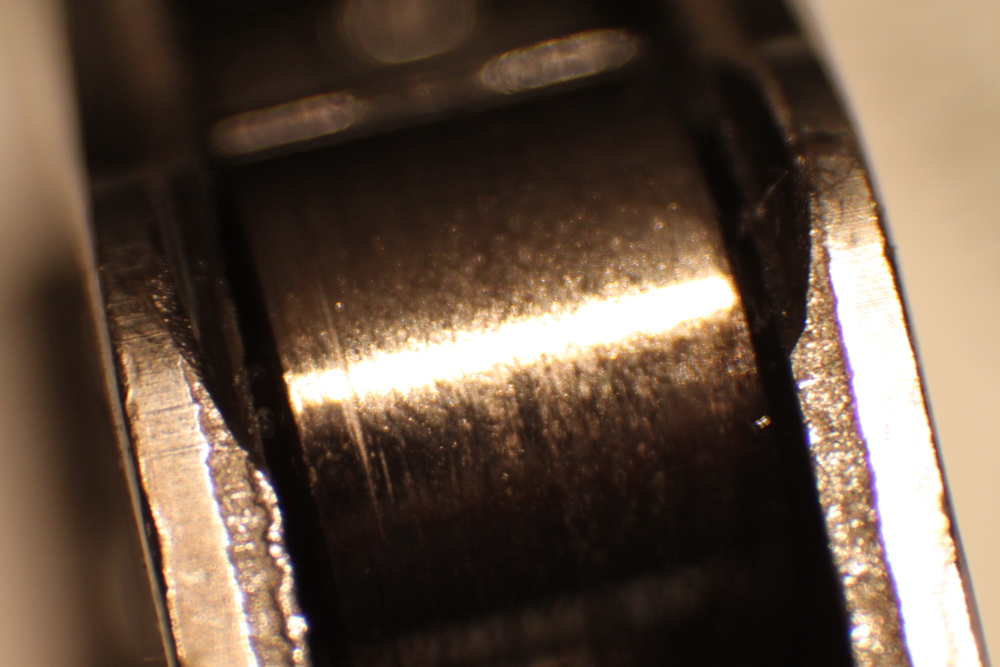 Bad: Roller pushed down: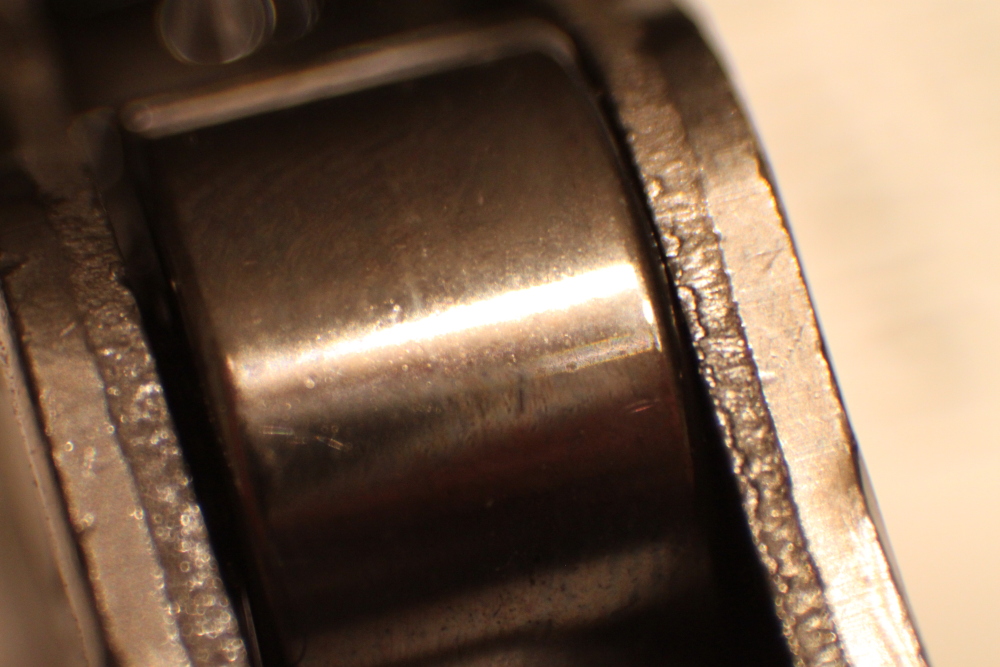 New: No play in roller bearings, roller height higher, surface somewhat rough from manufacturing: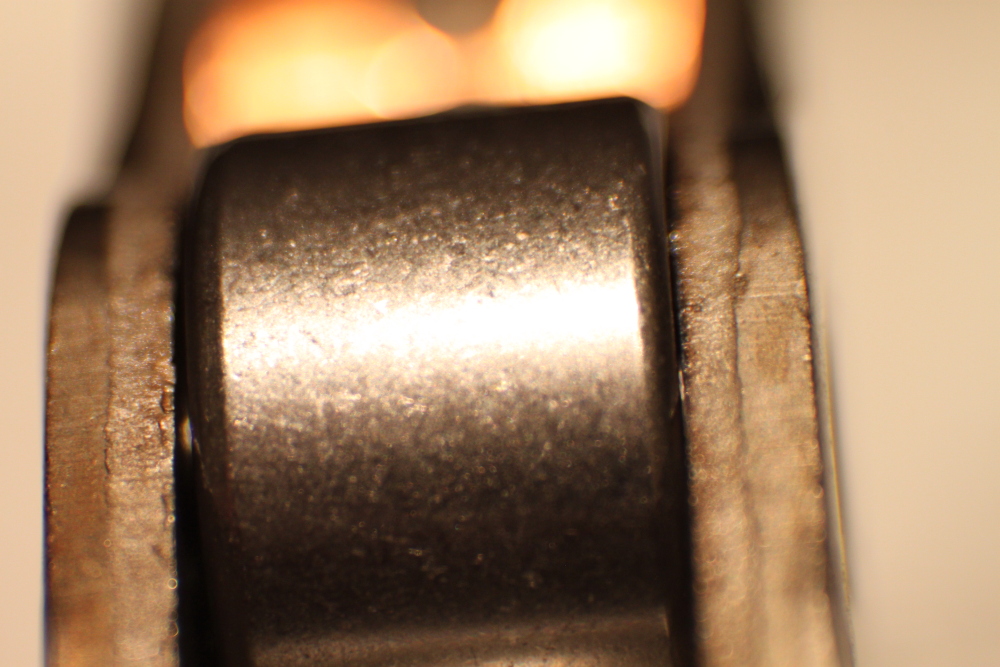 Left new, notice height of roller above rocker, protrudes about 1mm, right bad, roller surface about flush with rocker.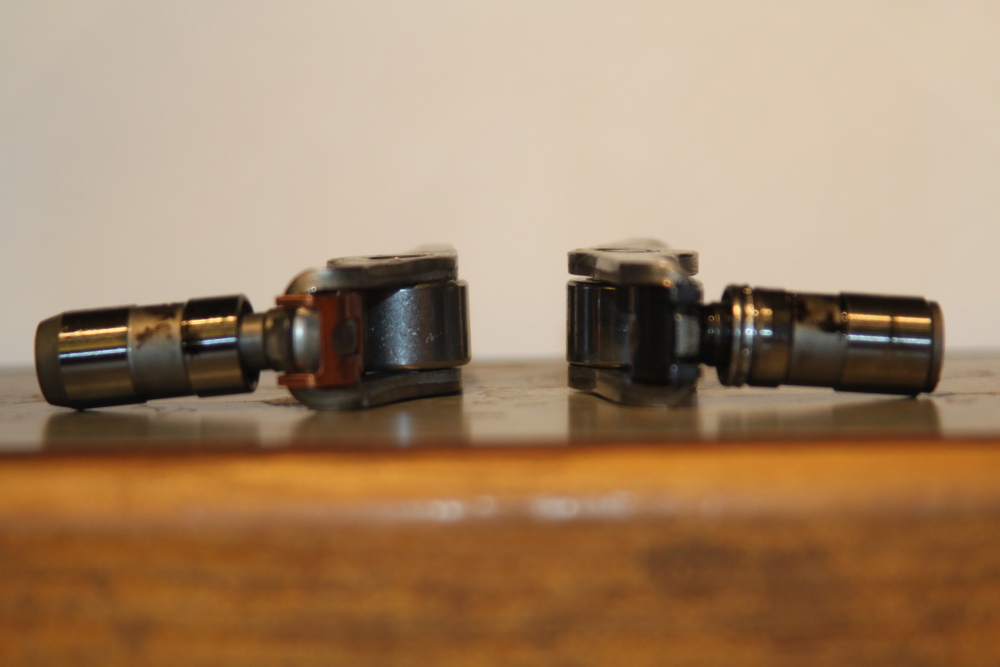 Left new, right worst, roller collapsed to below rocker surface: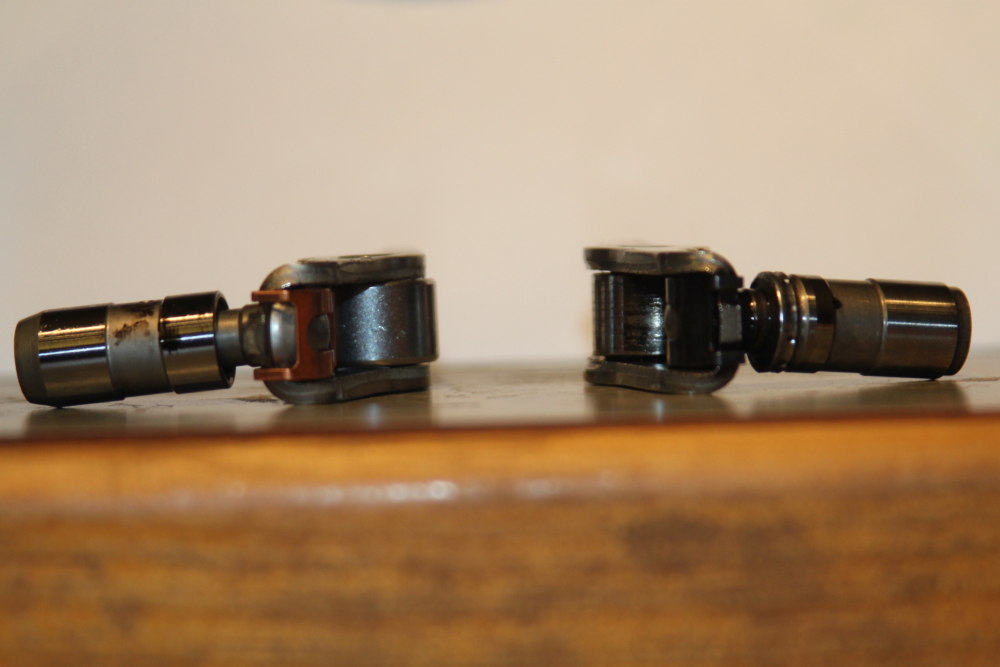 Collapsed roller, spalled surface, cam wore grooves into the rocker metal: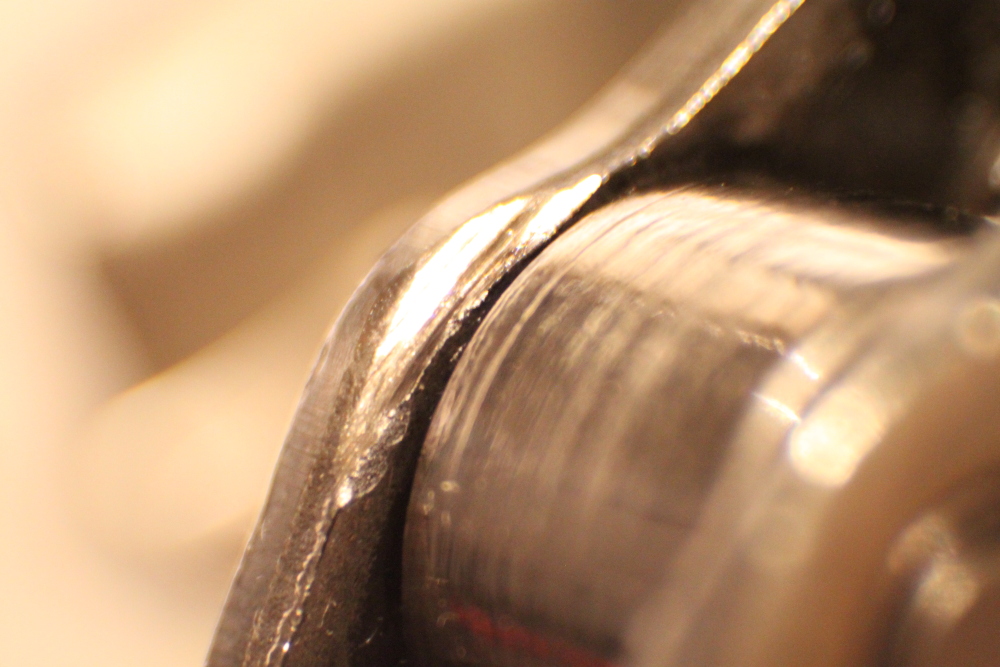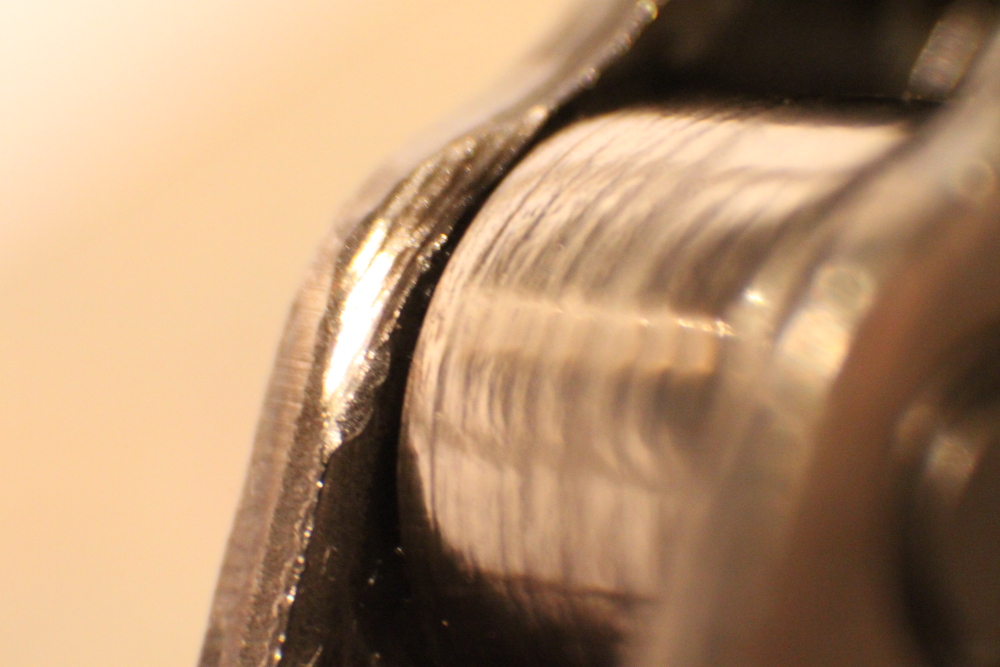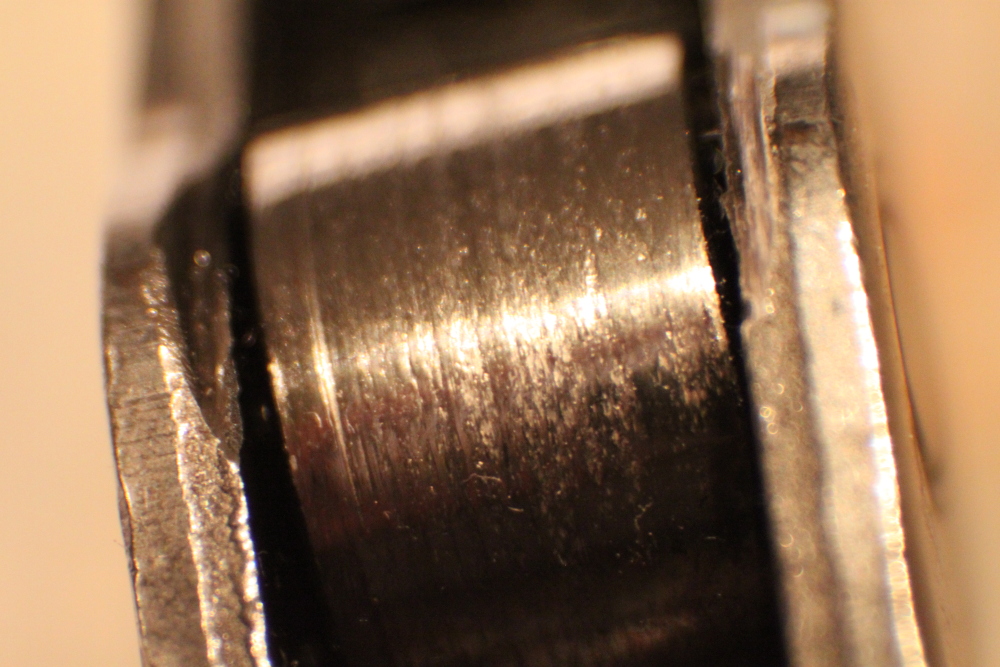 Compare to new: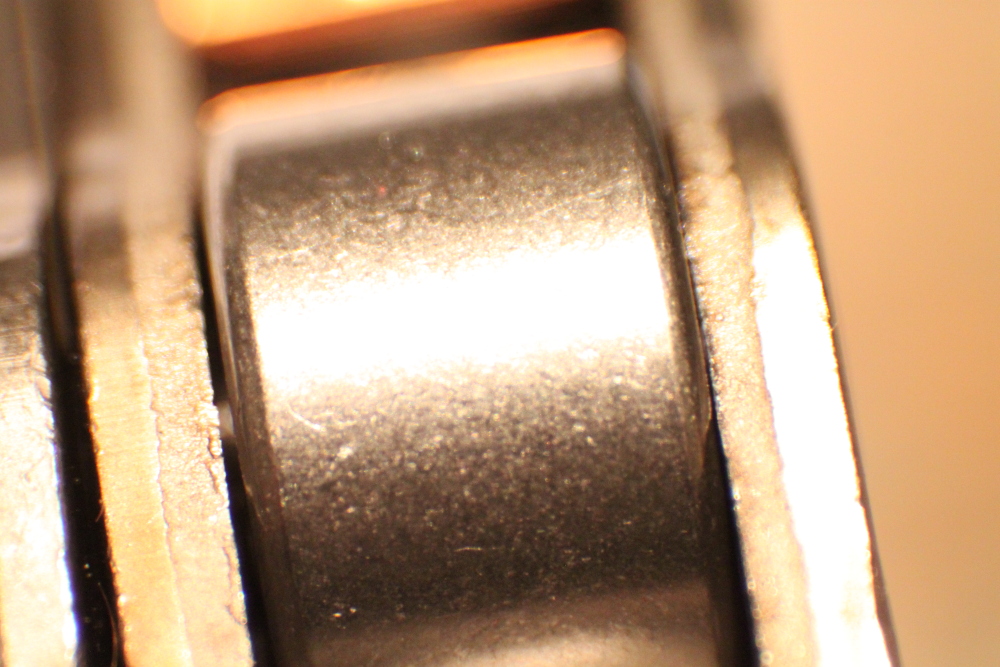 Notice height of new roller on new rocker(right):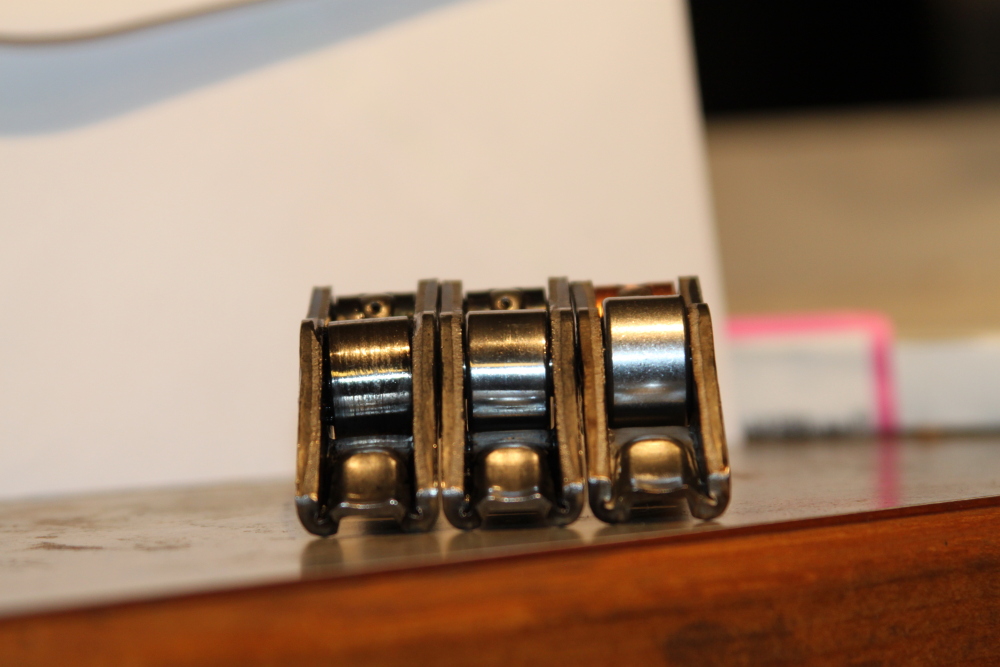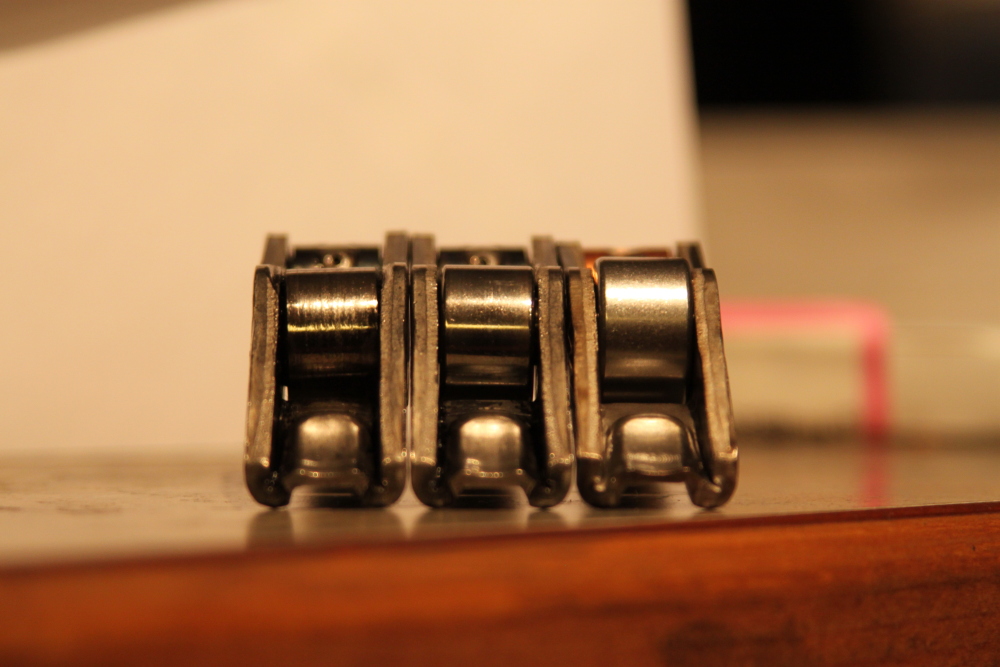 Bunch of bad ones laid out:
_________________
http://www.Colorado4Wheel.com
"Its not about what you can
DO
with your Jeep, its about where you can
GO
with your Jeep."
Knowledgeable - But Caustic