iceaxe1967 wrote:
I have never been happy with my lifted CRD and I am about to pull it all off for stock height.
Gone thru 3 and about to be my 4th rear upper control arm and the 2nd set of ball joints. The lift has been on less than 2 years.
It was definitely not a bolt on affair like all my other jeeps.
You need this for the rear!
I have available the mount to allow the Iron Rock Rear Upper Control Arm for the WJ to be bolted and fitted to the Jeep Liberty rear axle with no modifications.
The Iron Rock control arm is super strong and fully adjustable and allows for more flexibility of the rear axle when lifted without things getting into a bind.
The bushings and single ball joint are all replaceable along with the ball joint having a serviceable grease fitting.
https://www.ironrockoffroad.com/product ... short.html
PM me if interested.
See these threads>
viewtopic.php?f=98&t=87801
viewtopic.php?t=87307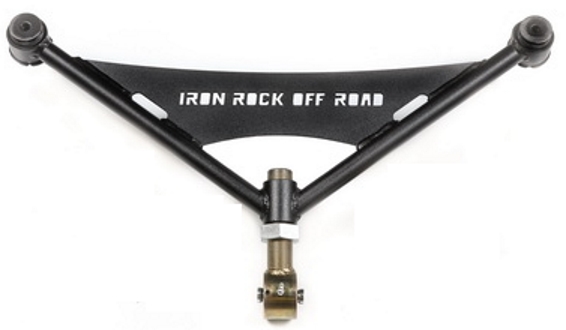 _________________
05 Jeep Liberty CRD Limited
Blk Brush Guard/Hella's/LED's
Ironman Springs/Bilstein's
Yeti Stg4 MaxTune
Weeks ElbowKit/BatteryTray
NO FCV/EGR
Samcos/ProVent
SunCoast/Transgo
Carter Intank-pump
2mic.Sec.Fuel Filter
Flowmaster/NOcat
V6 Airbox
GM11 blade fan/NAPA HDclutch
Ironrock Trilink
98 Dodge Cummins, 5"exh. Viair, Huge K&N