I just purchased an 05 CRD. Only 182,000 miles with the timing belt/water pump never touched! That will be first on the project list after putting a few miles on it just to see what I got. Already took care of the leaking trans cooler lines along with the really long high pressure power steering hose... I will post some pictures of that. I cut the fittings down and tig welded the tub to the nuts and added -6 JIC fitting to the nut. Then simple hydraulic hose eliminating the 10ft mess of stock hose. It does have a slight noise at low idle turning hard eliminating the pressure bladder but it works just fine so I plan on leaving it. I am a diesel nut so I couldn't pass up a CRD close to home, ended up knowing the girl that owned it since 07 and 16,000 miles. They changed oil religiously disabled EGR and already did the lift pump. This vehicle will be my daily driver and a pit vehicle, My family pulls a diesel super stock pulling tractor on the NTPA circuit and this will fit in the trailer much better than the wife's Yukon does. So far driving this thing I love it! The tranny shifts a little odd but seems like a tuner will take care of that maybe TC down the road well see. Anyone ever swaped a manual into these? Ill list my plans with it in order as I plan to do them below.
1. Timing belt, water pump, and head studs. Also cleaning intake tubes and intercooler, also check intercooler for leaks. Already did the elephant mod and pulled the crankcase vent out to atmosphere. Also already let it sit with the pressure tester on it and deemed the head gasket not a leaker. Are the Cam lock bolts cheap and easy to get? Or are there specs out there, I do have a machine shop at my disposal to make them to. Worst case I can do the tool rental online that's not too bad of a deal.
2. Gauges: Pyro, boost, oil pressure, trans temp. Good pillar and vent mounts?
3. Fix small rust bubbles under doors and rear hatch (uni body underneath seems to have had enough small oil leaks to be rust free underneath even being in WI its whole life!)
4. Tuner, GDE most likely trans and MPG tune
5. Lift enough to fit 31's or a 245/75/16. In reality it will be very light wheeled when needed to go places nothing hardcore so lift and wheels are mostly for looks. Also I don't drive much over 10,000 miles a year so a cheap lift will do just fine. I cant own a vehicle I have to jack up to change oil... just cant do it... I am not new to lifting, I have put 2 IFS lifts on S10's I have had years ago and am an avid welder/fabricator.
6. Custom bumpers, maybe front rear trailer hitch mounted winch if I can find a good deal on a winch.
The CRD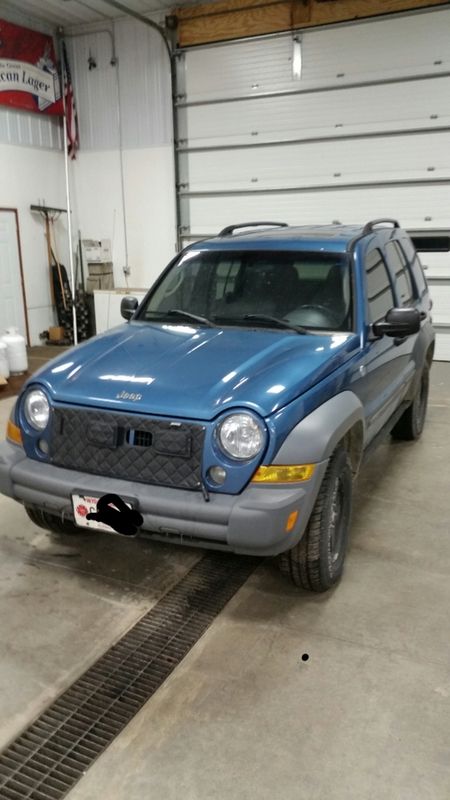 Cut the fittings, the pump nut was rusted tight to the line so it twised off when trying to remove. I had nothing to loose to give this a try.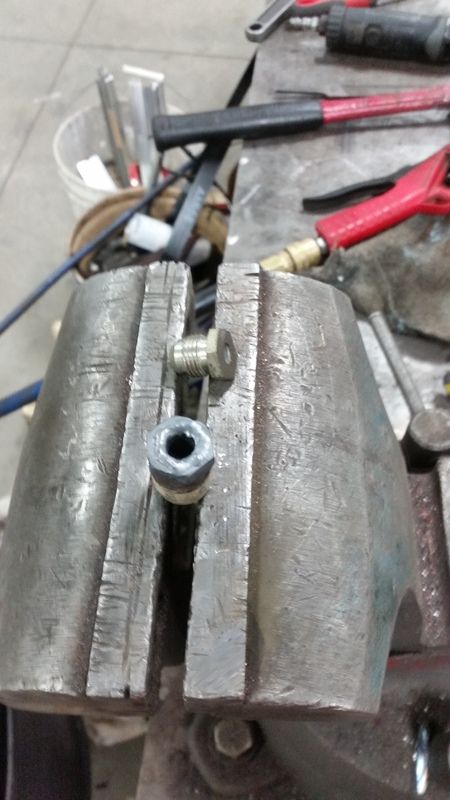 Fittings tig welded up, first line to nut so it couldn't leak around and then JIC end to nut.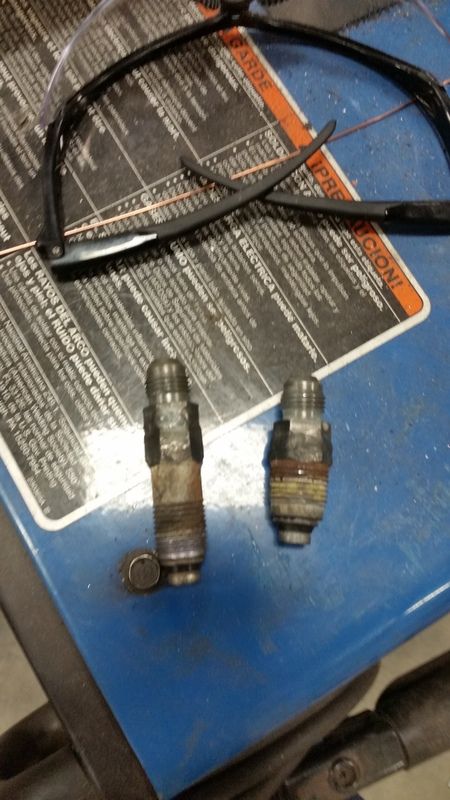 90*Fitting on pump to get 180* when my 90* hose fitting hooked up.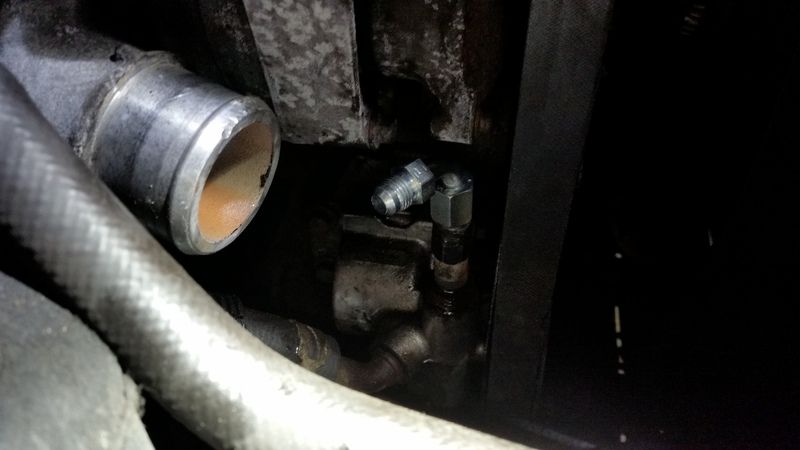 Hose hooked up to pump, 45* used on the drivers side to the rack fitting.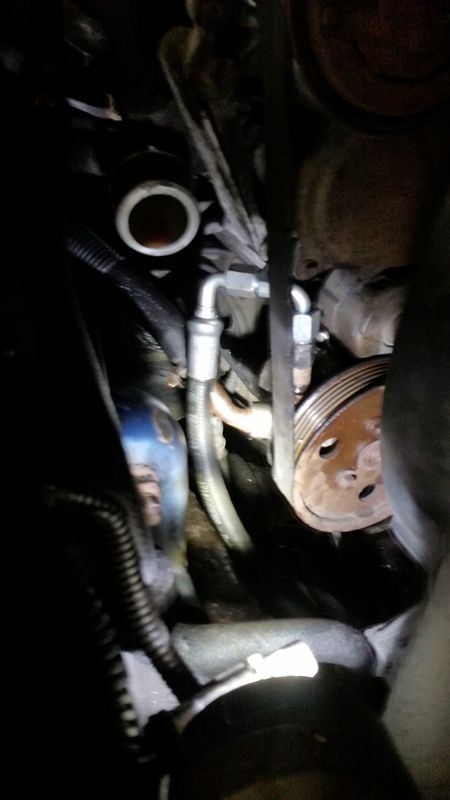 You can kind of see the fitting in the rack
And thanks for the information on here!