Version 2:
Wheel from a 2011-2012 KK (also from WK2, JK, etc).
Test fitment on the wheel looks good, splines and all work correct, clearance to the clock spring is good. Wheel fits like its meant to be there.
KK airbag works the same as the KJ airbag, dual inflator. And since the KK is the same vehicle with a different skin the airbag is basically a newer skin on our same airbag system. One thing of note on the airbag is that that the inflators #1 and #2 are swapped on the latest KK airbag, these need to be swapped on the wiring to hookup correct on the newer KK airbag.
Now the hard part, the switches for the cruise and radio are all messed up. I might be able to install KJ radio switches but the KK cruise switches need work. Right now two of the cruise switches raise and lower the volume.
What I need to do next is work on the switches and change out some resistors to get the radio and cruise functions back to what they need to be. This will likely be the hardest part.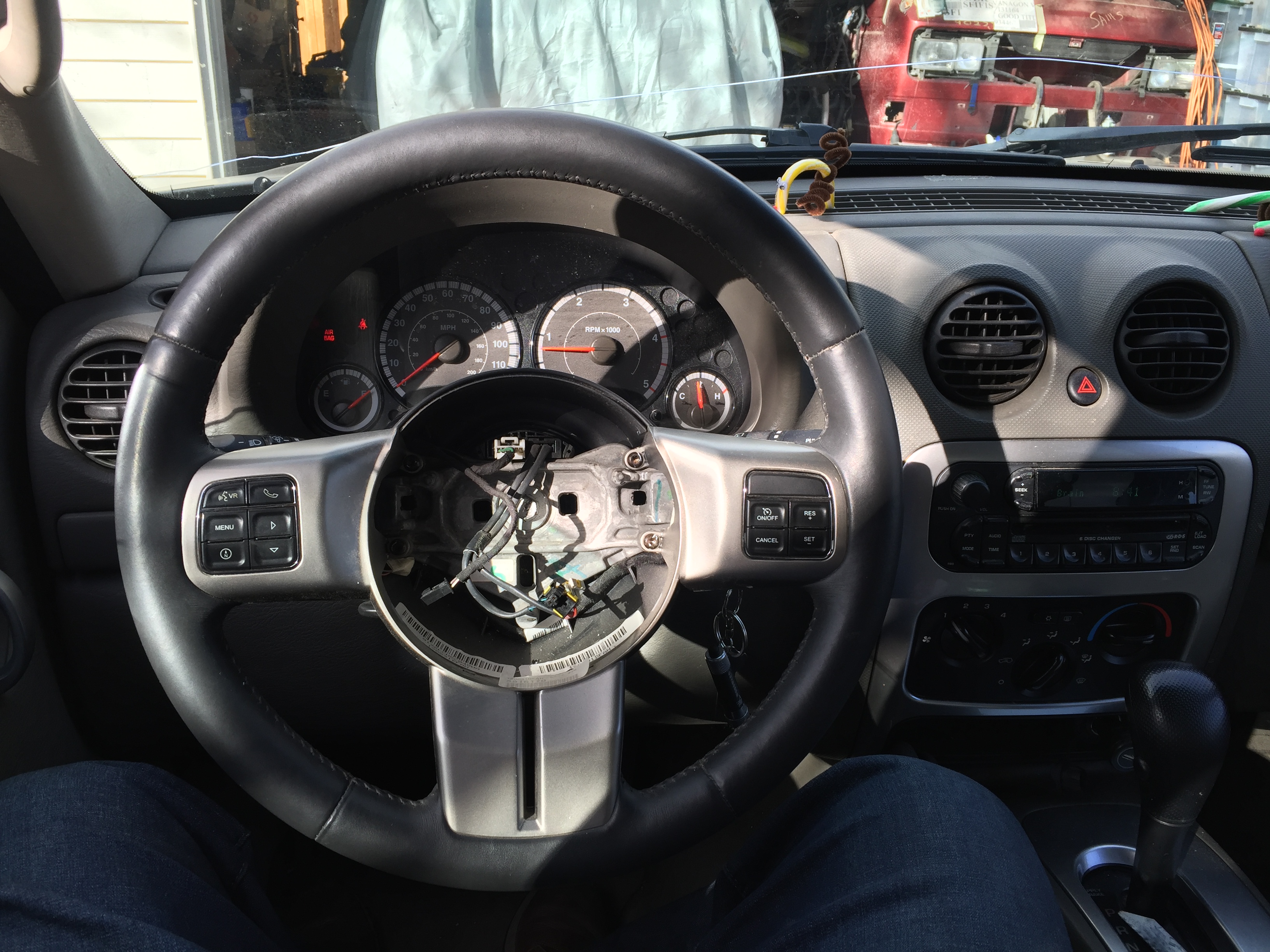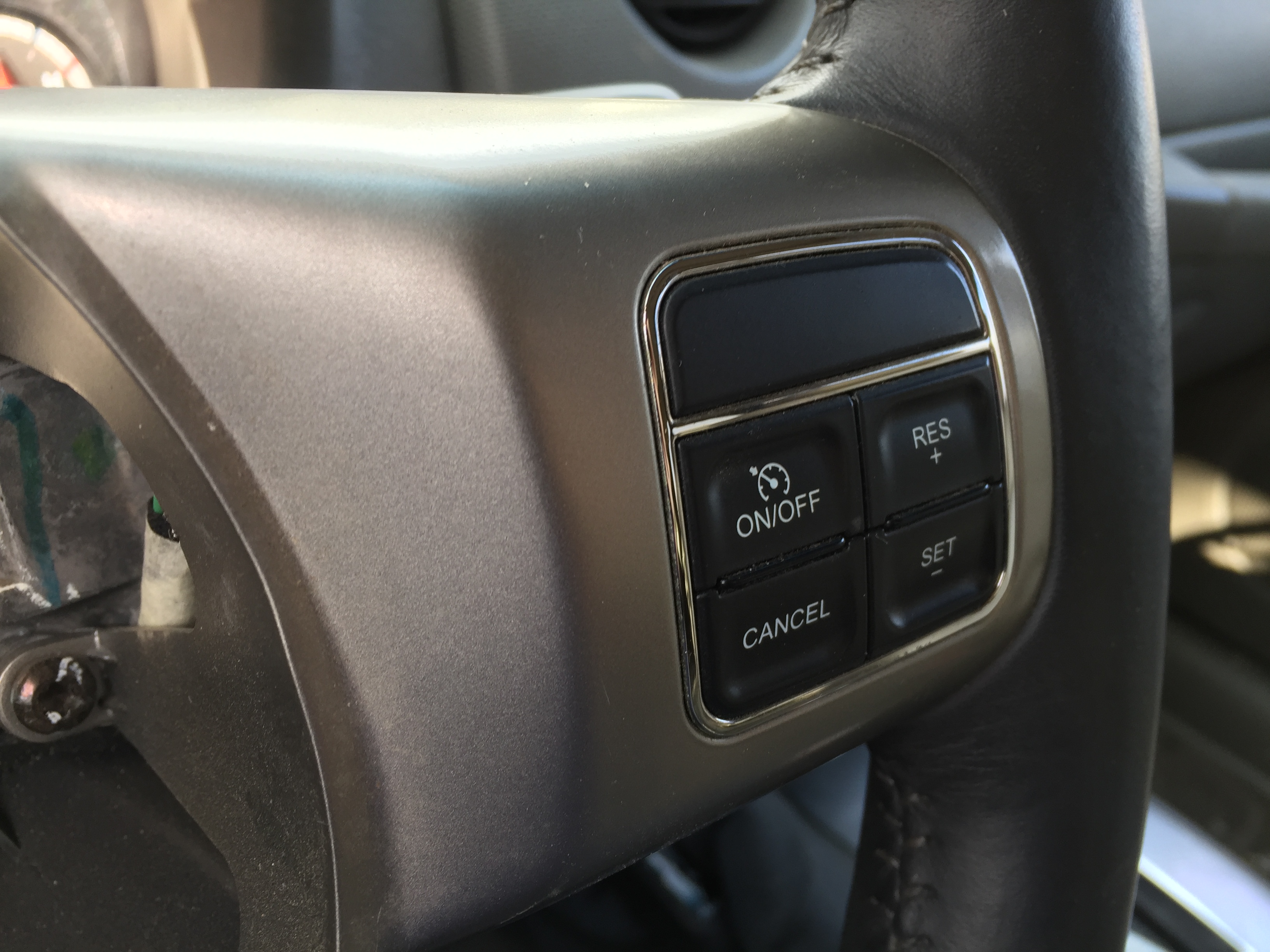 Had to notch out the harness plug to fit the KJ clockpring, otherwise the wire harness plug is the same.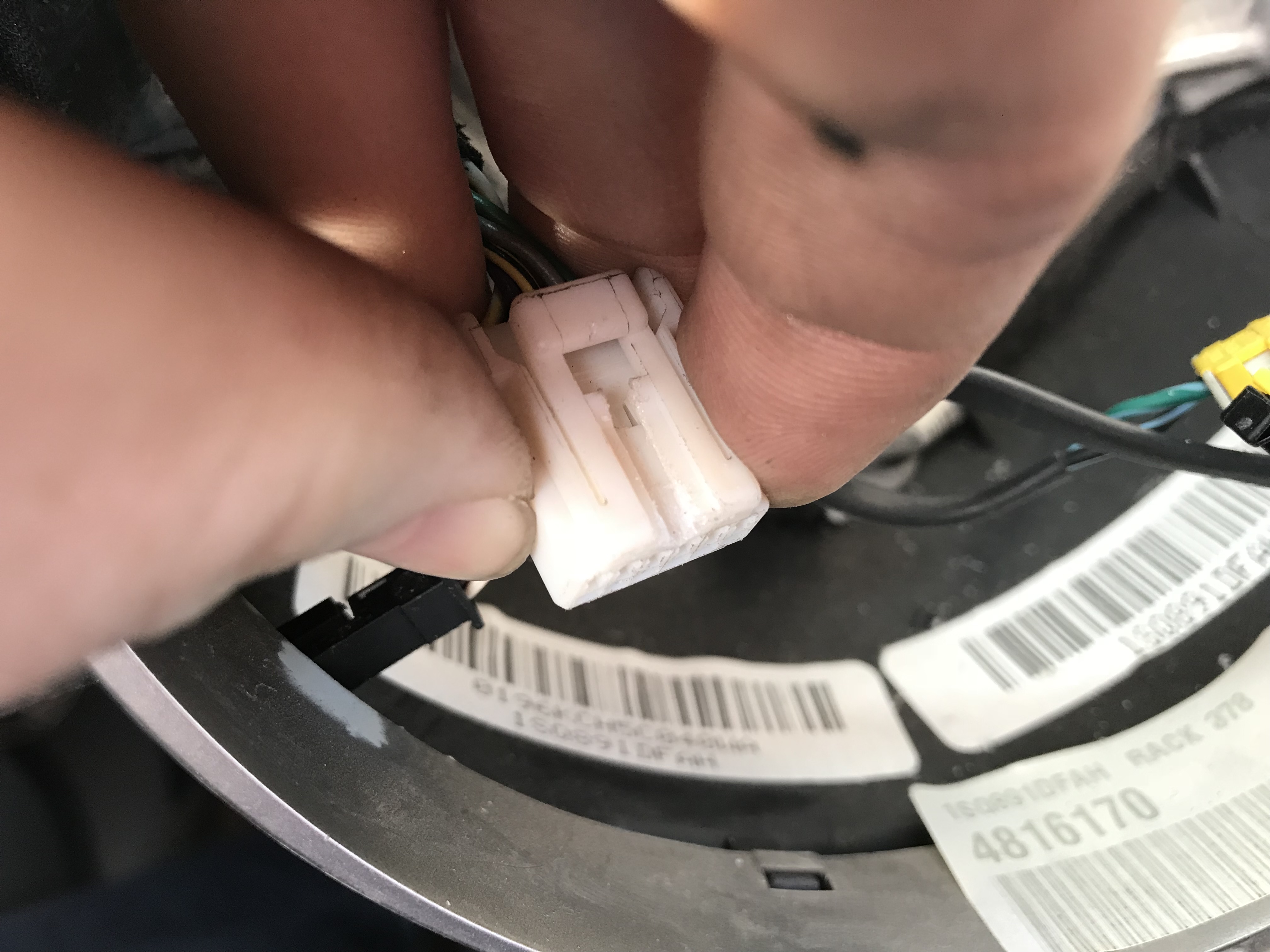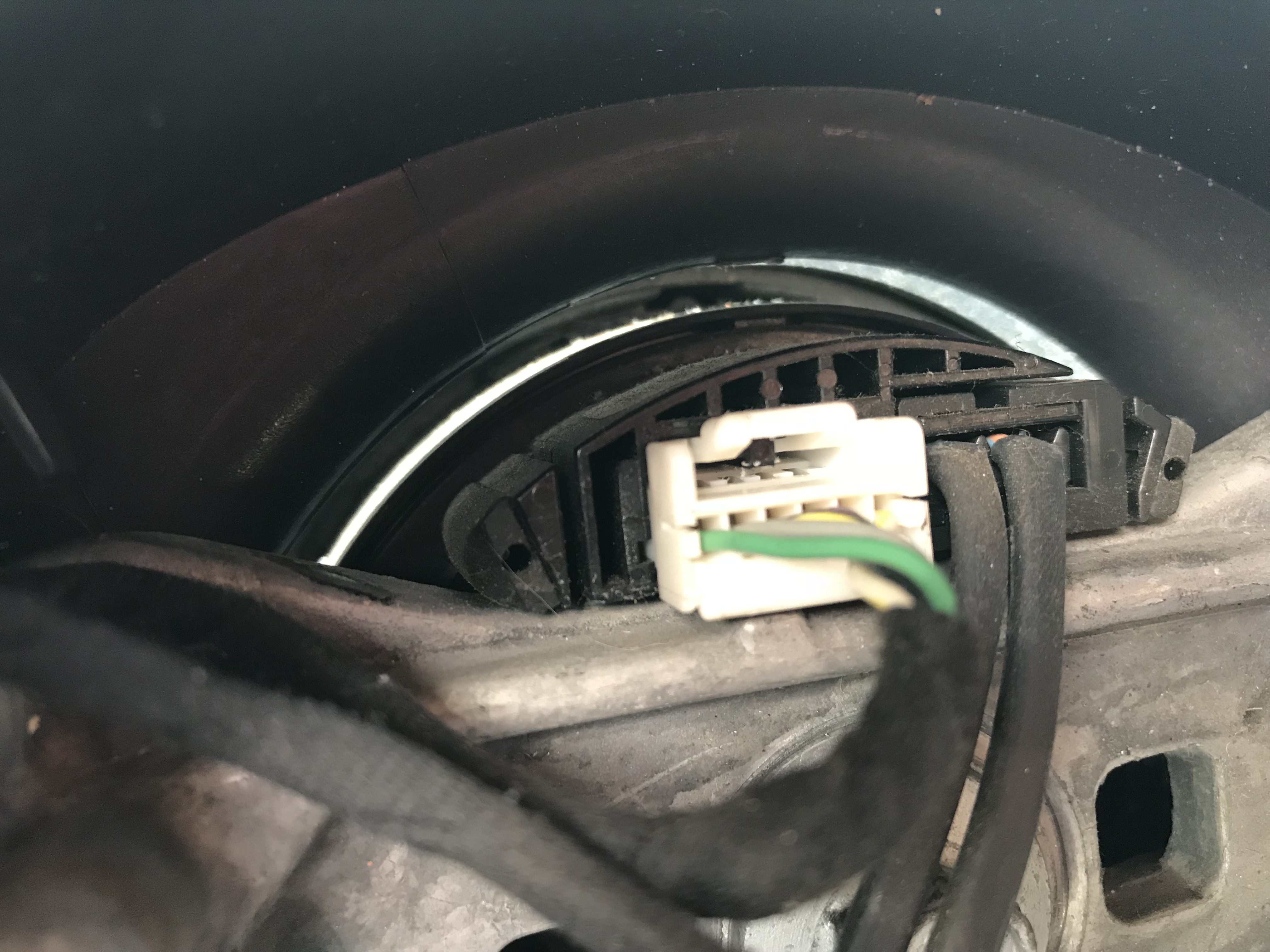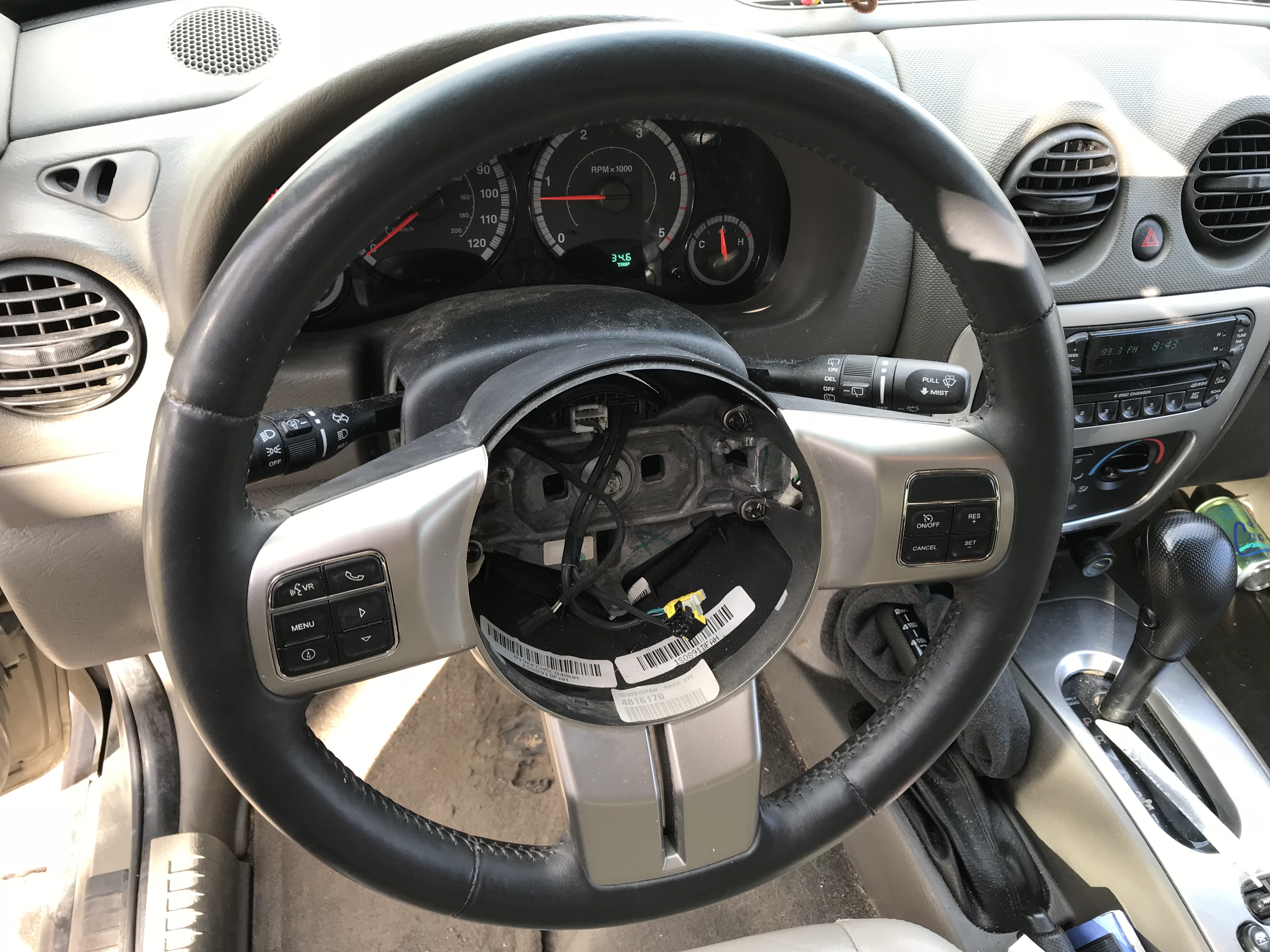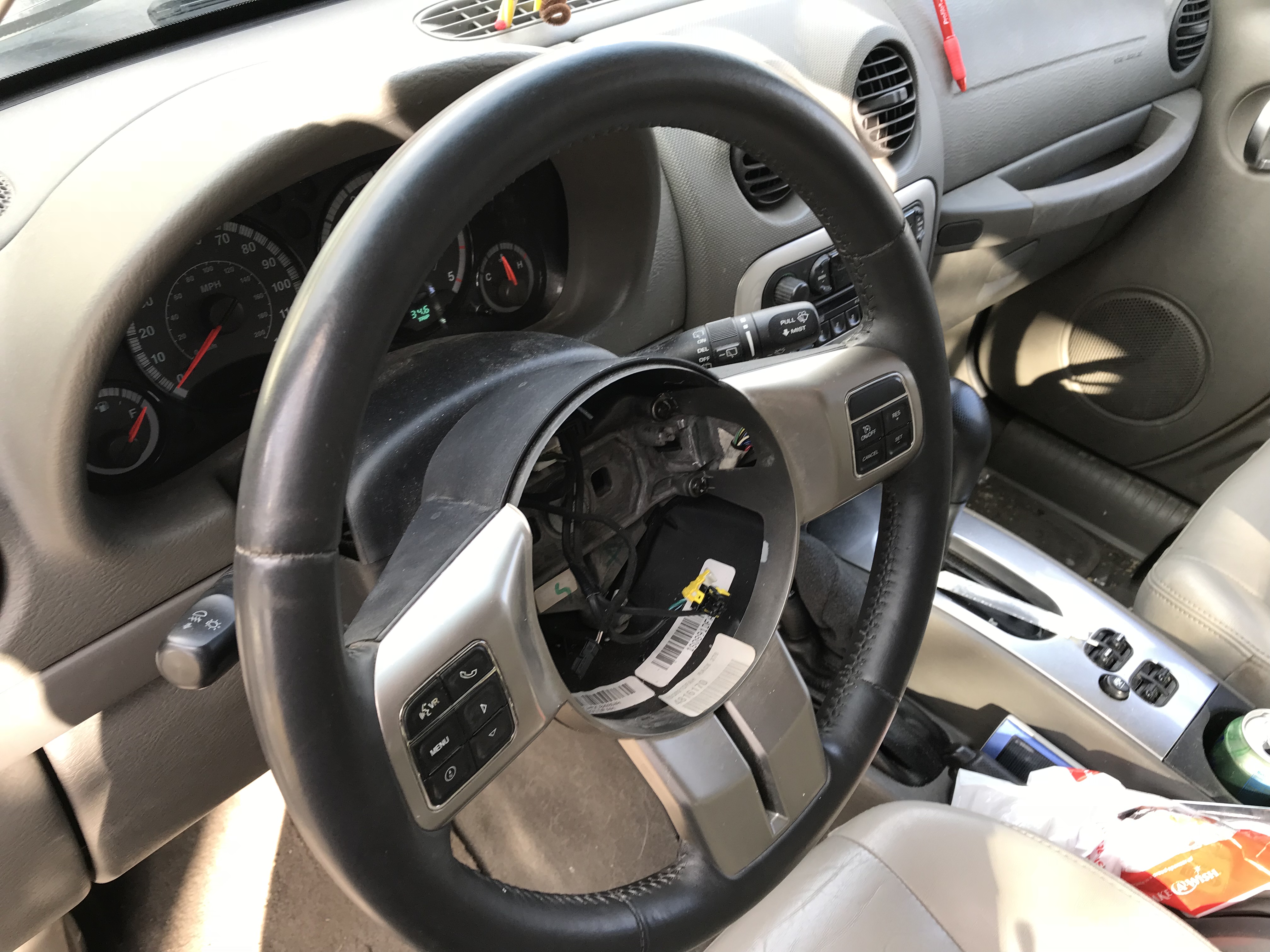 Will update when I figure out more on the switches.
Going for this look:
_________________
http://www.Colorado4Wheel.com
"Its not about what you can
DO
with your Jeep, its about where you can
GO
with your Jeep."
Knowledgeable - But Caustic