Yep, that worked perfect!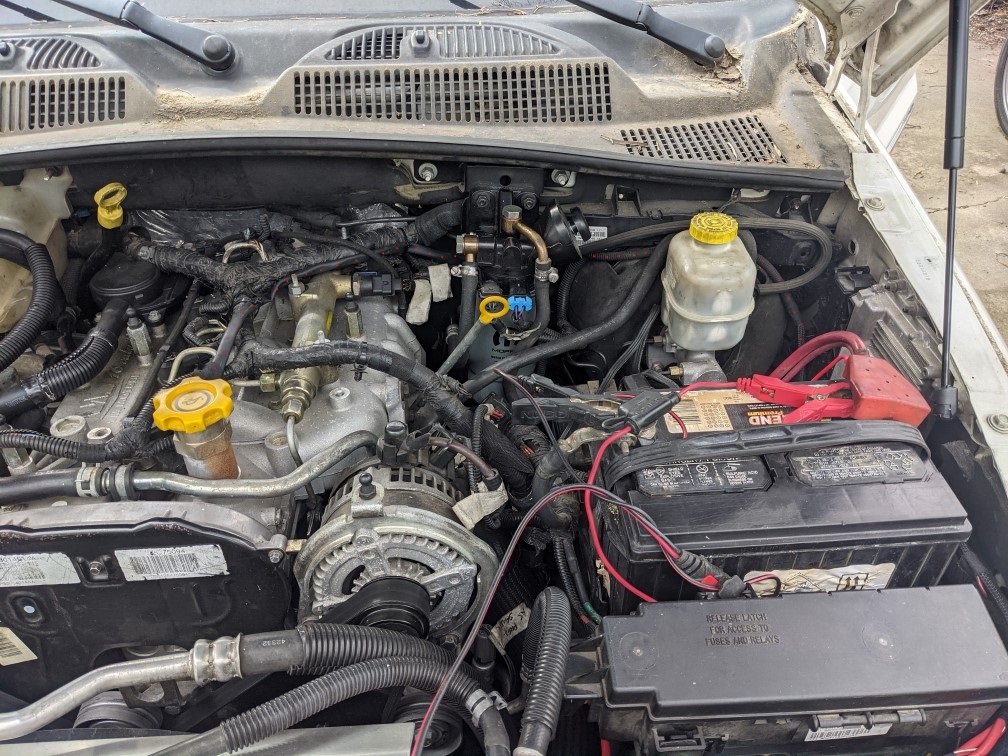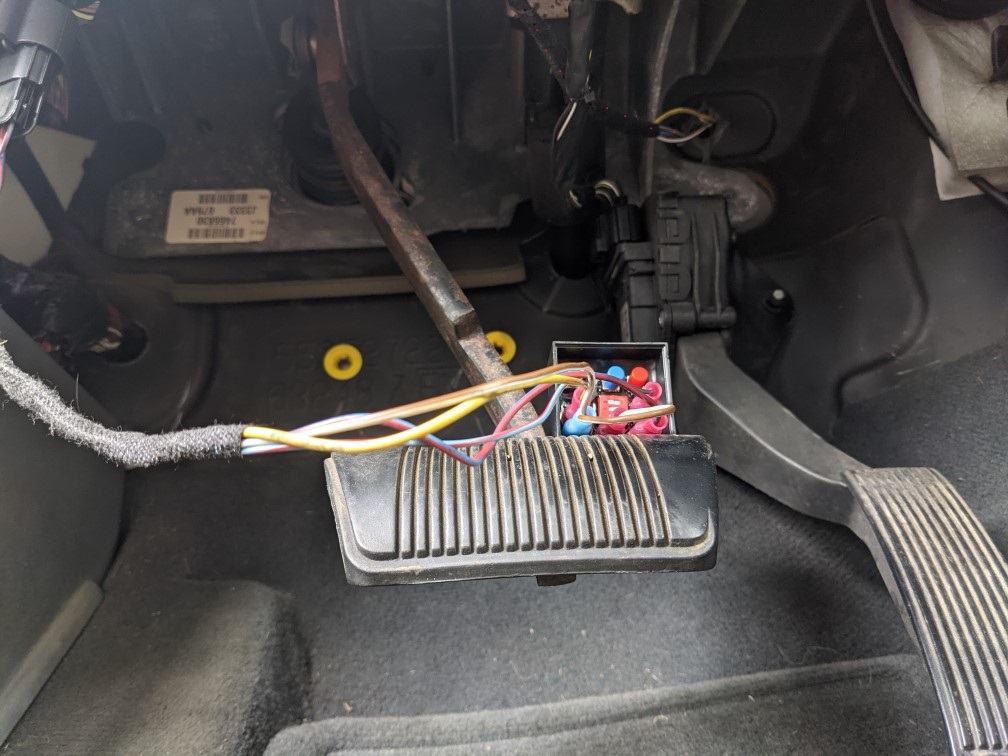 Not much to see, which is the way I like it!
The little electrical doodad in the second picture is just hanging out right now - I want to have access to it for a little bit before permanently placing it under the dash.
The recap:
Electric fan from a BMW F30. This is a 600w, DC, brushless, PWM-controlled fan. It moves an insane amount of air at full speed.
Re-using the BMW's 70a (!) relay
Power for the fan comes directly from the positive junction on the fusebox, through a 60a maxi fuse, to the BMW relay
The relay is triggered by the factory ASD relay, such that when the key is on the fan is "enabled," but will run only with a valid PWM signal OR if the PWM input is left floating (failsafe)
Y adapter for the factory ECT sensor sends ECT output voltage to the cabin
Inside the cabin is this thing:
https://www.ebay.com/itm/VARIABLE-PWM-F ... Swxv1epmGn
It gets power from the ASD relay, is grounded to the stud by the ECM, and is wired to the PWM fan and the factory ECT sensor.
At 195F degrees it runs the fan at minimum speed (about 10%) and it has a linear ramp to about 210F degrees where it's at full speed. In my manual testing, with ambient temperatures at 70F, the fan running at 30% will shed heat *fast*. I'm thinking it will never get to full speed. If that turns out to be true as it warms up around here, I'll raise increase the activation temp a bit higher. I just didn't want to run the chance of runaway temps until I know how this does when it's 100F outside. Since the fan relay and control module are both powered by the ASD relay, they can run for run for a short while after shutdown... I might add a capacitor to give me ~30s of runtime just to take the edge of in hot weather shutdown, but I'm not sure that's useful.
Total cost on this was about $280. I'm (initially) very happy with the result. The engine warms up quicker since there's no mechanical fan always spinning. Fuel economy is a bit better. It runs quieter without the mechanical fan, and at <50% speed the BMW fan might as well be silent - multiple times I've had to pop the hood to be sure it's running. Being a PWM fan, there's no huge inrush current, and since (so far) it spends most of its time at 20-30% speed, it's only using a few amps keeping engine temps under control. Access to accessories & the serpentine belt is vastly improved. This whole thing was a win, so I guess I owe FFD a big thank you for not responding to my emails and setting me off on adventure. :/