Saturday, April 4th, 2009
WOW!
That sums up the day and effort from a Great bunch of AAT volunteers!
You gus and gals ROCK! Thinking back, we got a lot of stuff done and defintely created a much safer trail for the public. You all deserve a pat on the back.
We had 13 volunteers and two rangers.
Lets see, we did the following:
Installed our trail sign and Dedicated OUR trail w/ club sticker.
Moved Many large rocks and boulders off the trail.
Blocked a couple of illegal trail sections and cleaned up someones damage off the trail.
Cleaned up various trash and debris along the way as well as a mess of construction debris and various trash.
Cleaned out several culverts.
Filled in a sink hole w/ boulder and made that section of trail much safer and the repair was invisible when finished.
Visited North Shore camp w/ Greg and saw some cool places that the trail volunteers have created.
Sure I'm missing something.....
Had a great dinner w/ some of the coolest Jeepers!!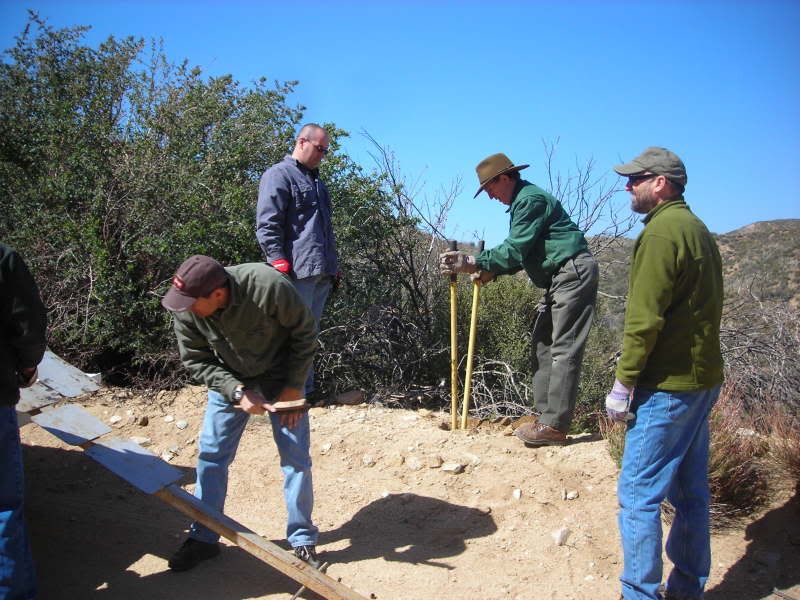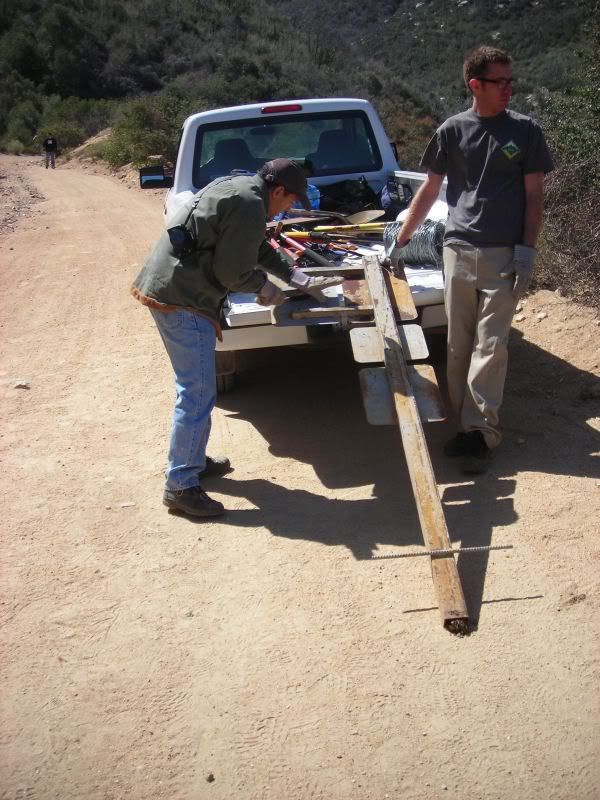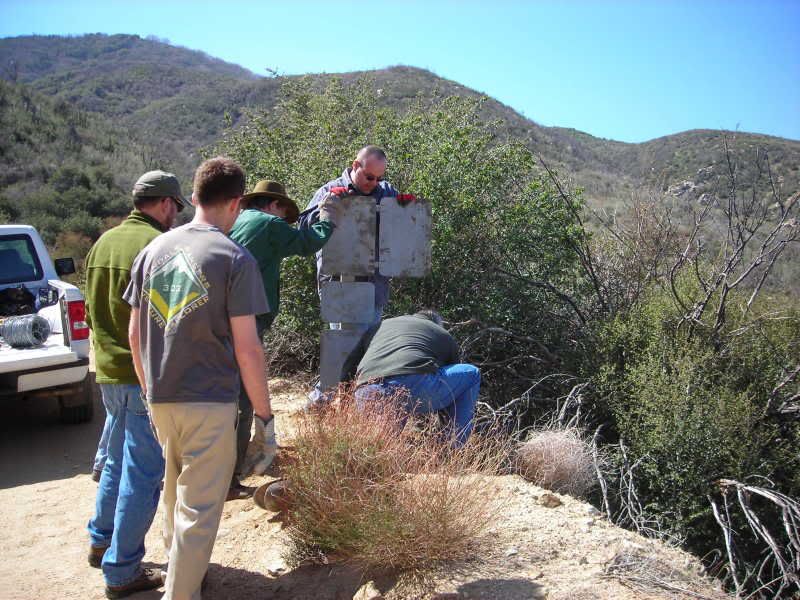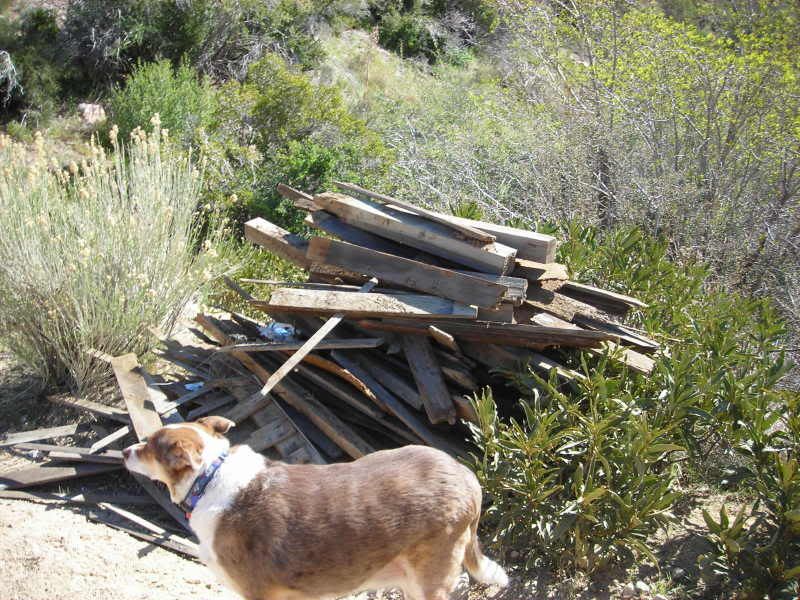 It's Officially Official!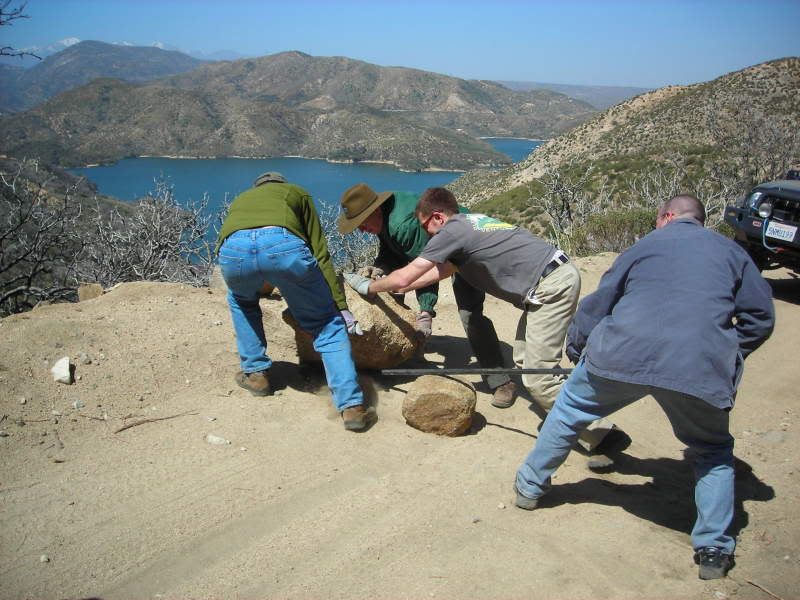 Giant boulder in this pic needs removal...
any ideas?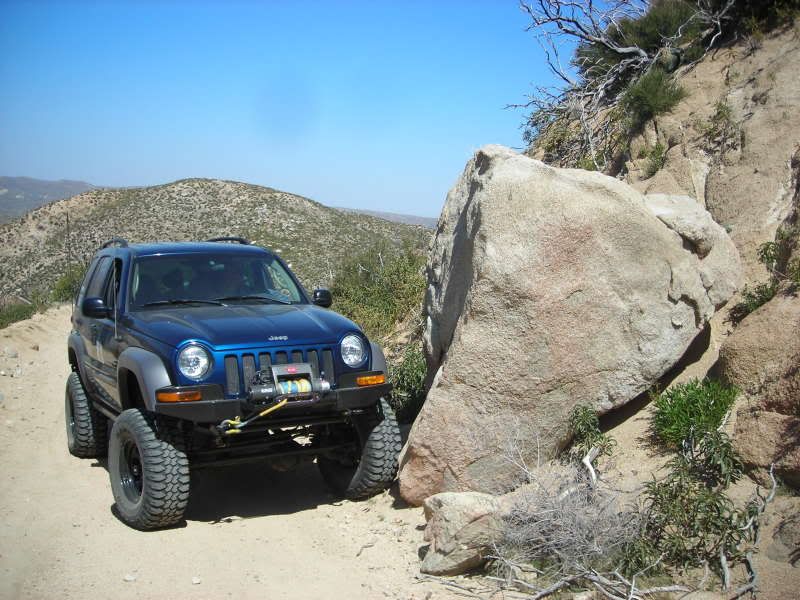 Pullin' a rock....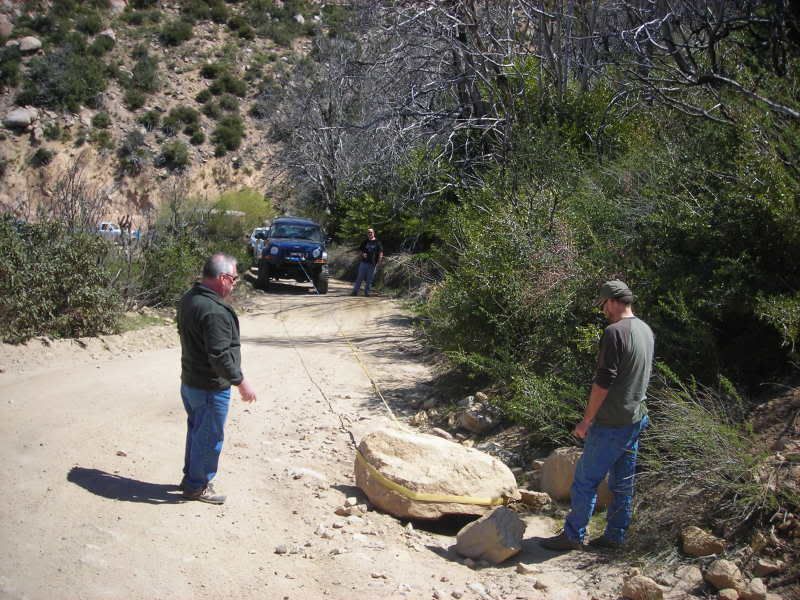 still pullin' a rock....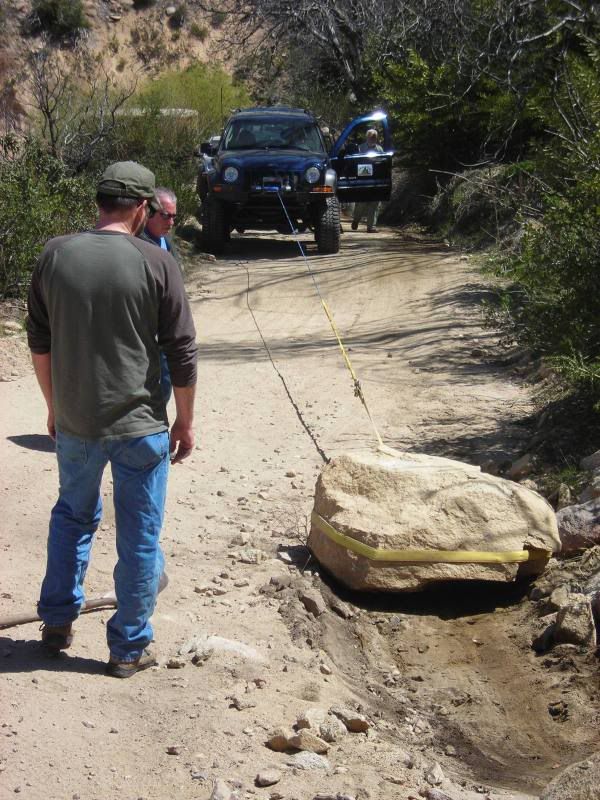 Yep, More rock pullin'....
puuuuuuuulllll.........almost there....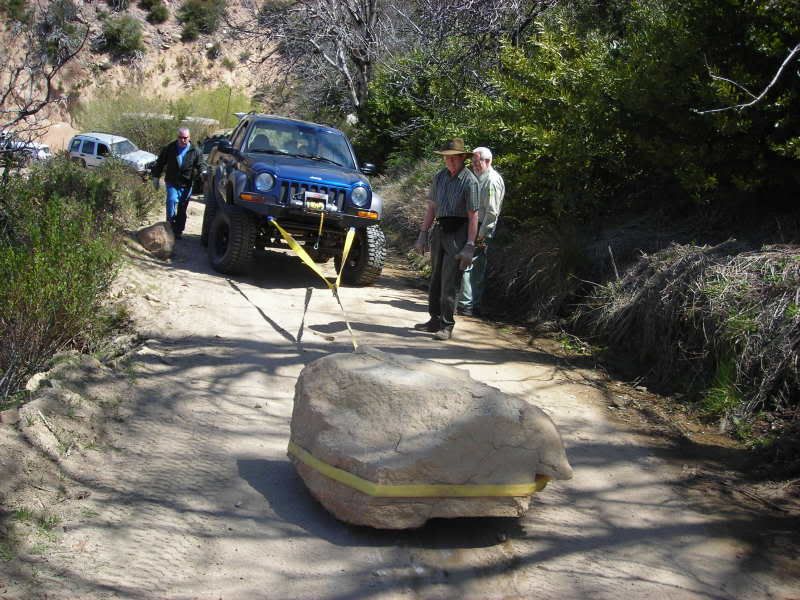 Heave HO!!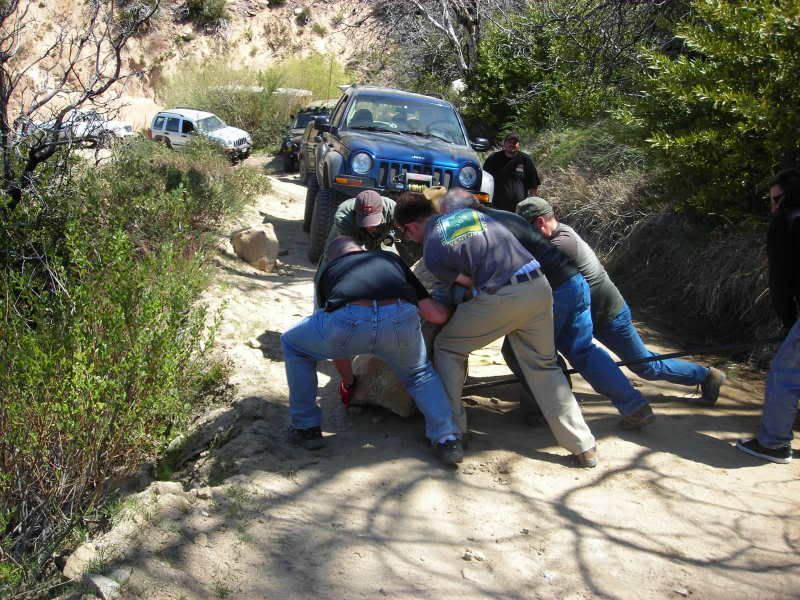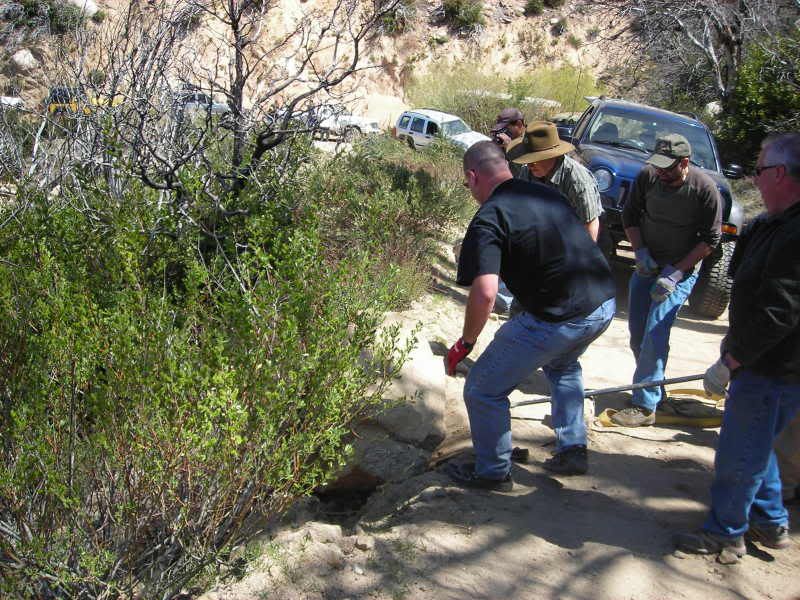 "GO TO YOUR HOME! ARE YOU TOO GOOD FOR YOUR HOME?!"
Best show up next time or get the evil grin from Me!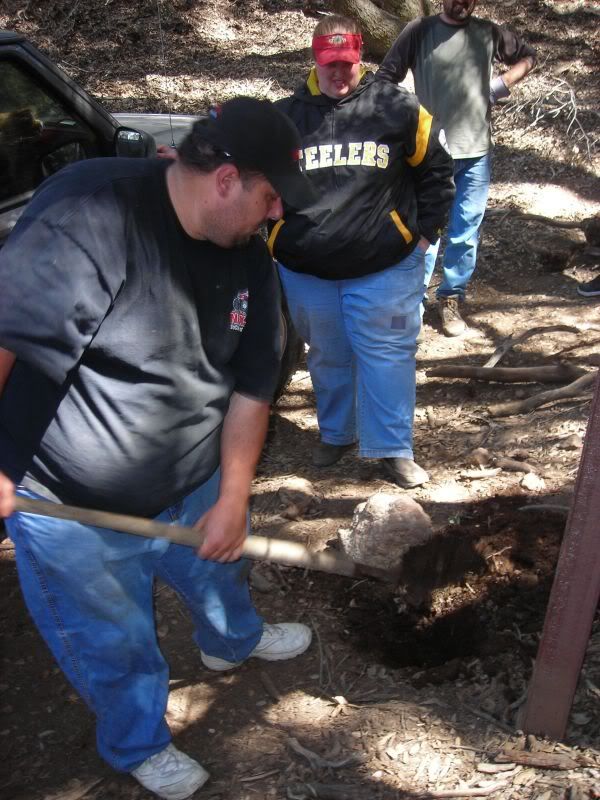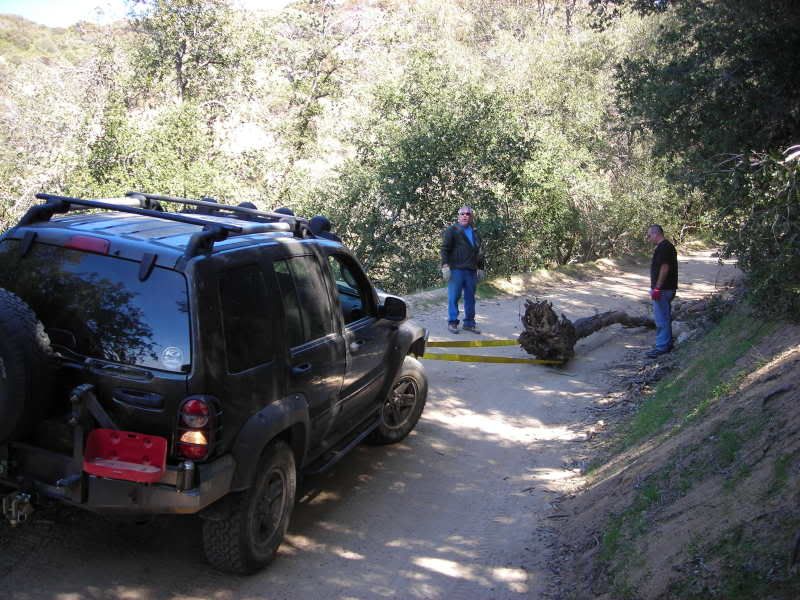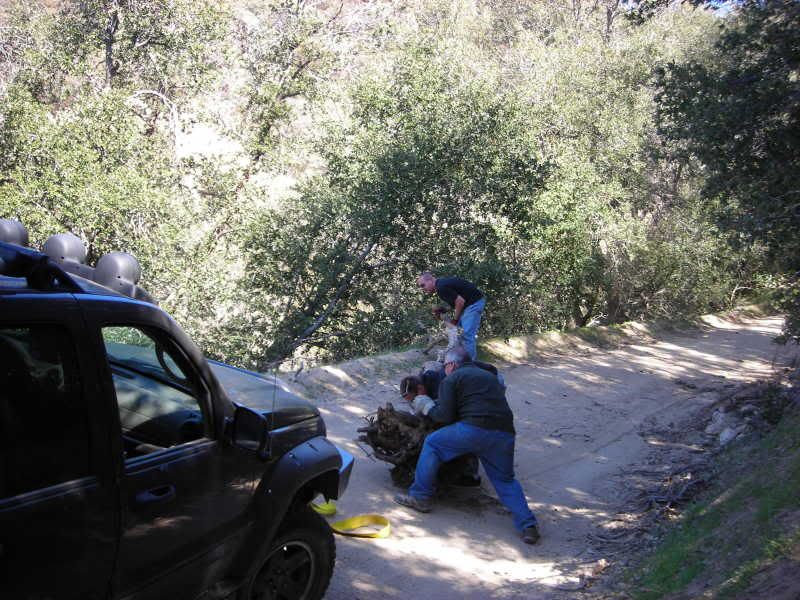 Thanks again everyone!!