Rather than purchasing this type of cold air intake on ebay....
and combining it with the ram air hood like that found on KYLiberty's ride...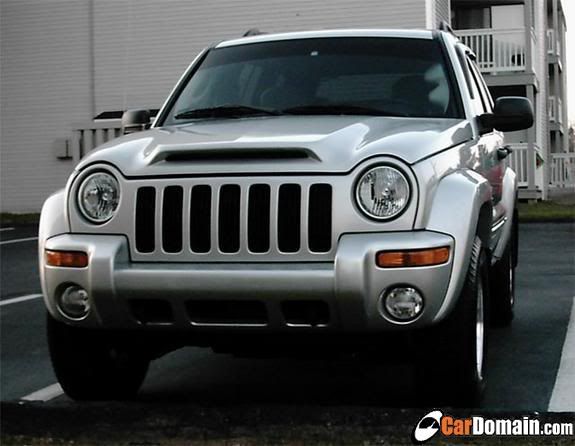 I have an AEM intake in which I added an additional pipe to bring true "cold" air to it...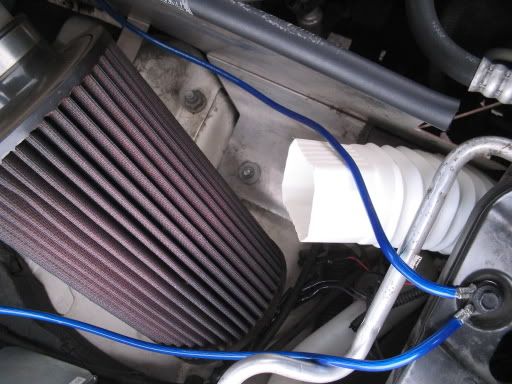 It's just a simple flexible accordion looking gutter drain pipe I bought at Osh hardware for $3.59. It holds itself in place because its just big enough to route from where the AEM intake filter cone would be through to the side of the radiator. All you have to do is pop out the plastic clips that hold the rubber air deflector to the chasis and cut a small rectangular piece of the rubber about 3x3 inches big so that the flap doesn't partially cover the opening of the piping. If done right, the area that you cut out will snugly hold the tip of the pipe so that it stays in place a bit more.
(My KJ is white, so I'm not really concerned with painting the pipe to look less obtrusive, but if you would choose to, then more power to you.)
I have a Scanguage also...
so I can tell that it's actually dropped the intake air temperature a good 10 degrees average. Not bad for 4 bucks.
You can feel a seat of the pants difference from the additional cold air coming in.