Just another take on these rails and some info for anyone who is looking at doing them. I started putting mine on and it began to rain ridiculously so I only got the one up and mounted. The second will be just in front of the basket. I know it sounds weird but there is a grand scheme behind it all.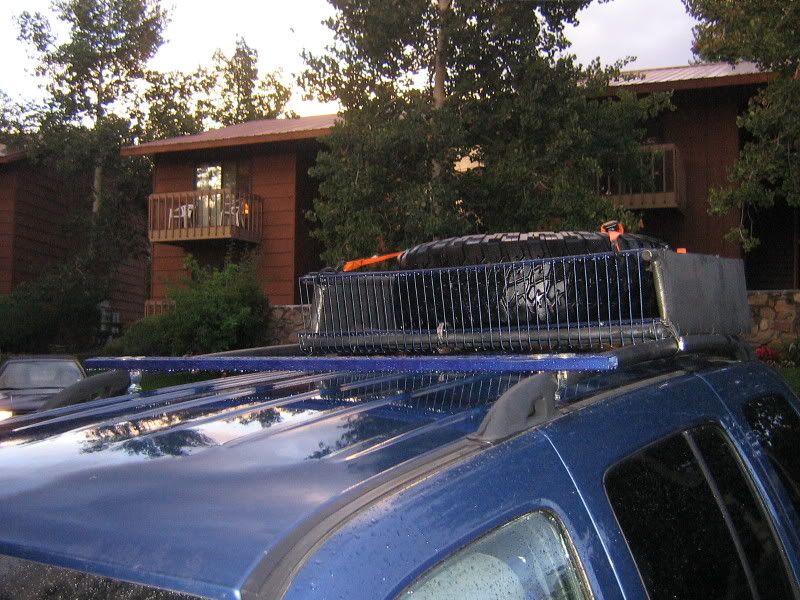 If you are attaching to the factory rails the 1 1/4" pipe clamps fit perfectly. On the top, you can make everything flush by finding some 3/16"x1 1/4 washers and some nice 1/4 countersunk bolts (all at the depot). Those 1/4" bolts will fit flush into the washers and not leave any bumps above the rack. The 1/4" bolts will go straight into the square nuts made for the unistrut on either side of the pipe clamps. If anyone likes, I can provide more pics of the individual hardware to save some searching.
Oh BTW... that paint on the cross bar is a Rustoleum spray can color.... if anyone else has the same color libby as me... that color is an almost exact match to our factory blue (metal flake and all)!