OK so I finally decided to get off of my lazy @$$ and see how the KJ does with some flat fenders. This is my second attempt at finding a deign that will work. The first ones I made were a very traditional angular model that just didn't work with the curvy KJ. So this time I'm going about with a very curvy design and trying to have it match the contour of the KJ....
This is just a mockup that I am doing out of materials that are easy to work with.... if I like it when it's done then I will go and weld up a sturdier version. Any feedback and design noted you guys have would be greatly appreciated.
The bumper obviously doesn't fit in with the fenders and that will be something to figure out later.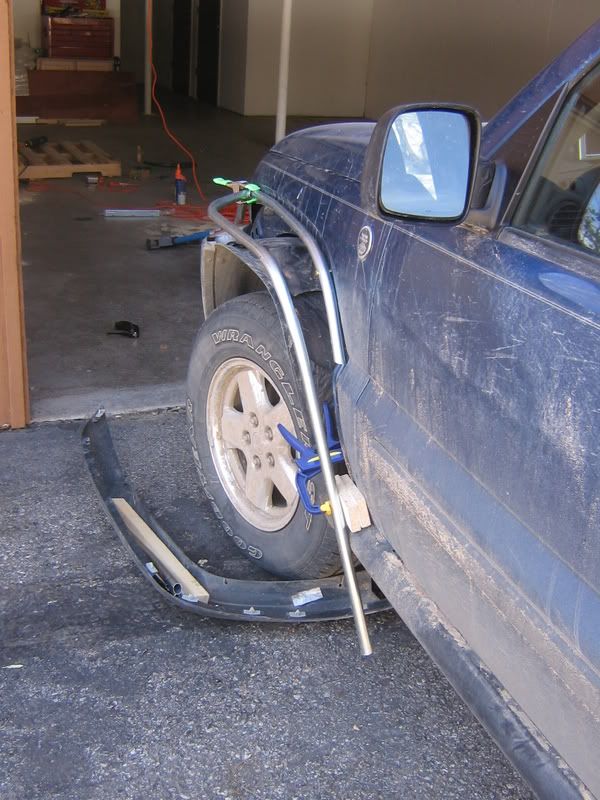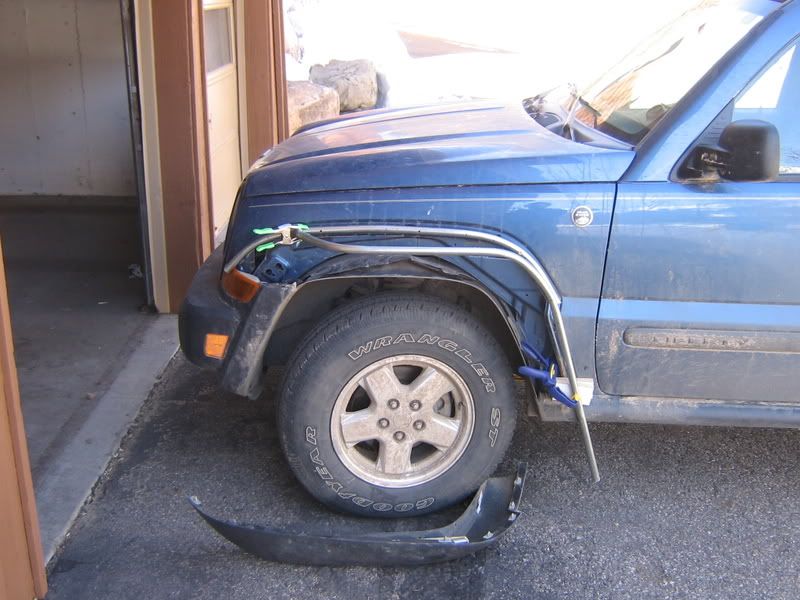 I'll tell you guys that I am sick of these compound curves!!
You should of just left the factory fender flares on.