Ok guys here we go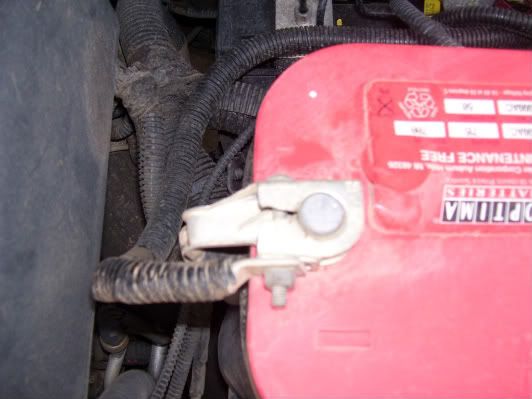 Main batt. pos. and neg. with lugs,shrinkwrap,and jacket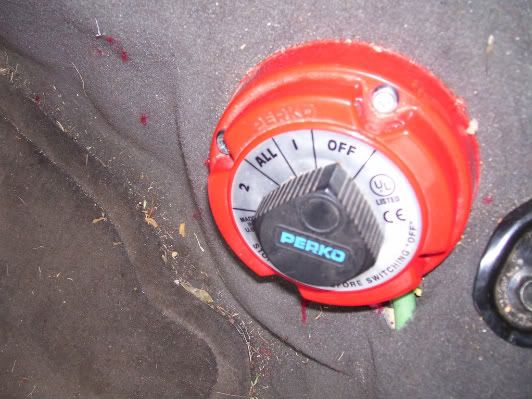 HD marine switch "1,2,all"and volt meter
1500 w. inverter under rear driverside seat"with enough wire to sit on floorboard,if seat is down"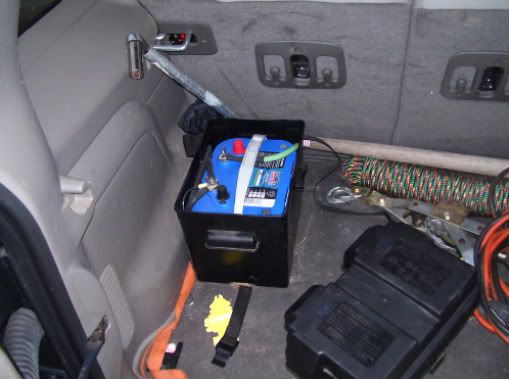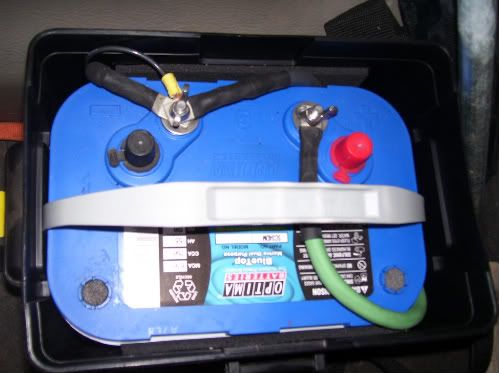 Rear mounted bluetop"again,appropriate lugs n shrinkwrap"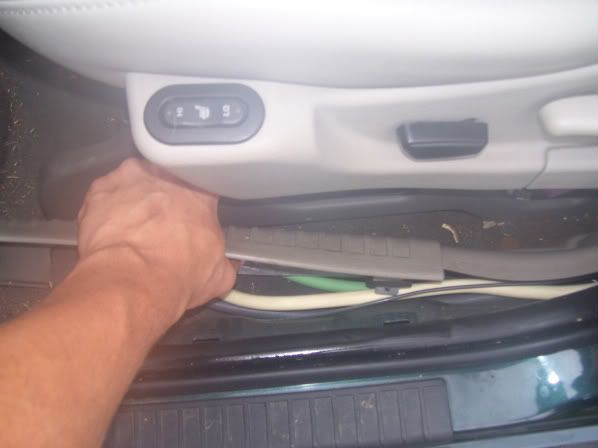 front wire chase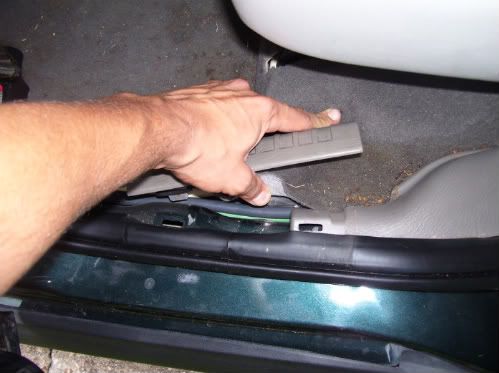 rear wire chase
Main batt. positive to switch #1
Main batt. negative to rear batt. negative, off rear batt. negative to inverter negative
Positive of rear batt. to switch #2
Switch #3 to positive of inverter
Switching to 1 runs inverter during driving
Switching to 2 runs inverter when engine off"to the back batt"
Switching to "All" when driving,charges rear battery
Switching to "All" when engine is off,runs inverter,and or radio,x-tra long"through the night with fan"
Also "All" during dead main batt. is an instant jump-start
15 foot 4C. #4 S.O. cord "stripped out of jacket"
H.D. Perko marine switch
8 #2 lugs "you'll need to borrow crimping tool"
shrink-wrap at all lug terminations, wire casing"under the hood"
Blue-top Optima with batt. box
Inverter "min. 1500W." wish mine was a lil bigger
Voltage meter "optional"
Enjoy...
This is a tried and true system,used it for years in my 56,and 85 ford trucks
This ones for Fulltimer,thanx for helping with the pics"i do most of my wheel'in in Florida"