Have had several request to see how I mount my CB antenna on the spare tire so here we go
I had it on top but parking garages and my own garage kept knocking it off, so one evening came up with this for a short time fix, a year and a half later it still is there, why fix something that is not broken
Remove the spare tire holder, took a piece of angle ( comes with all the holes in it, yes it has a name but can't think of it, mount it behind the carrier bracket.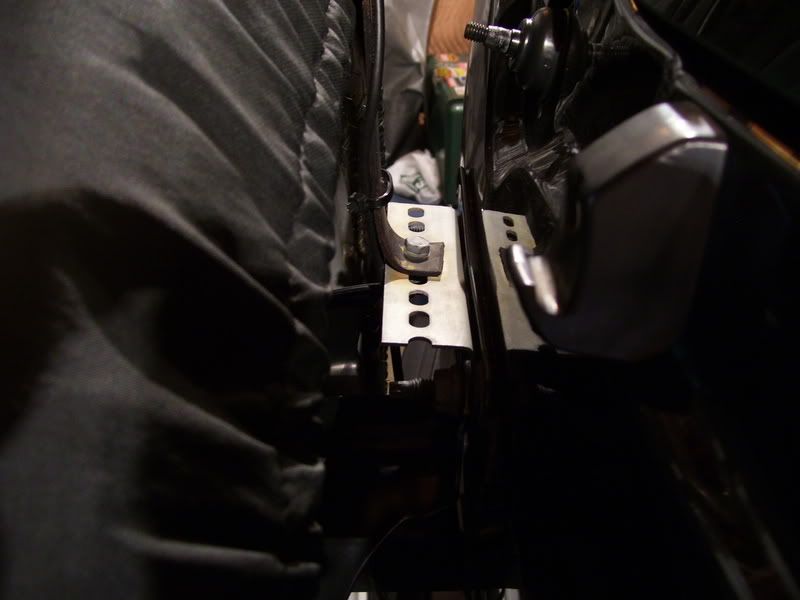 next I took some flat metal stock I had drilled one hole in the end of it and bent it at the end so I could bolt it to the piece that I just installed. Then remounted the tire and bent the piece up over the tire so it laid flat on top of the tire.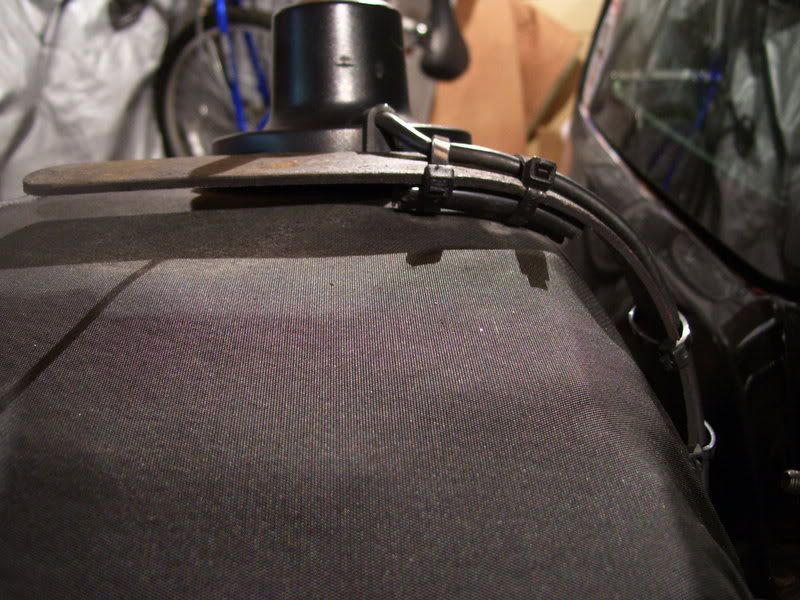 The mag mount attaches to the flat stock piece and never comes loose at all, clears the window when opening, touches a small amount but no big deal.
Ran the wires behind the tire mount under the door, behind the plastic cover inside over towards the hinge, and then inside the cabin area
_________________
MUDD'S MOTORSPORT'S We do IFS lift installs
,
03 OVERLAND EDITION
/Kilby-Skidrow-Mopar-4XGuard skids/
2.5 inch TOTAL CONTROL JBA coilovers
-JBA Arms/MOABS-31
FALKEN WILDPEAK AT3W
/ 4.10's etc, 04 Kilimanjaro Edition loaded, plus 05 KJ limited