Painting anything of the interior plastic requires patience and prep (as stated above).
Someone noted that you shouldn't use Duplicolor... I'm guessing you can use Duplicolor if you prep right.
There are some specialized plastic spraypaints that may or may not work well, I've never used them. There are also adhesion promoters which you might go to if you have trouble with a particular paint.
Here's an example of a very small amount of my plastic interior I painted. Clean the plastic off, sand with a fine grit paper, give it a shot of a couple of coats of primer, then sand that, then start layering on the coats of your final color.
This is an example of Rustoleum enamel found at Home Depot. Paint still looks like new almost two years later.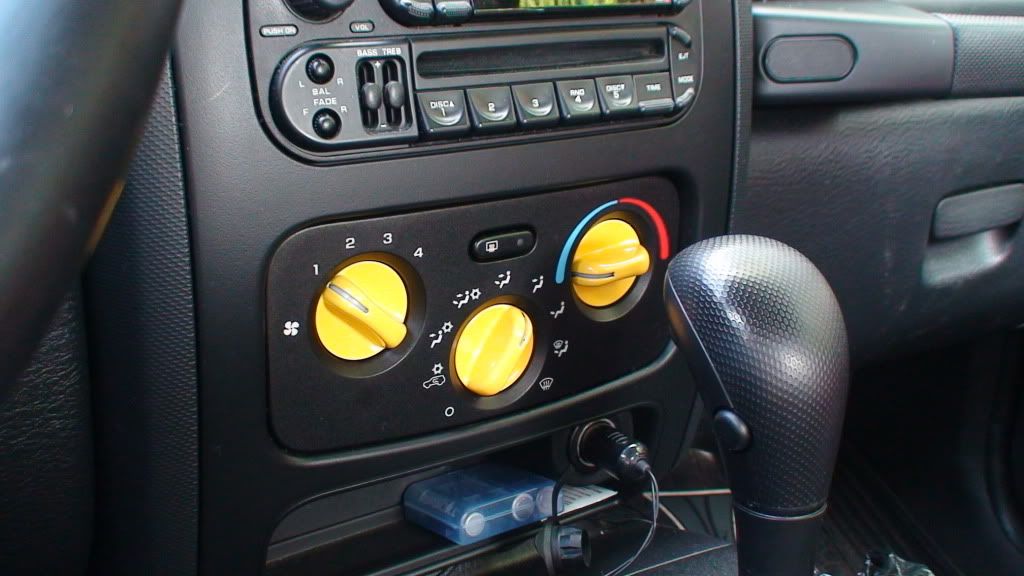 Bottom line is it can be done, but there are going to be many factors that can screw you up: improper prep, poor choice of paint, not giving enough time to cure before subjecting it to use and abuse etc.
It's been a long time but I'd swear my climate control knobs seemed like they took 2 months to really cure.
_________________
-=Stock, but goin' places=-
04 3.7 Sport.
Auto Trans
Yokohama Geolandar AT/S 235/70/R16
Garmin GPS on RAM Mount
Mileage Trend: