Matt,
As much as I like keugulager's setup, I can't say that I am fan of exposed wiring that leads to the 3rd brake light.
The other setup is much better, cleaner, it would be very nice to have a writeup and the wire routing to follow.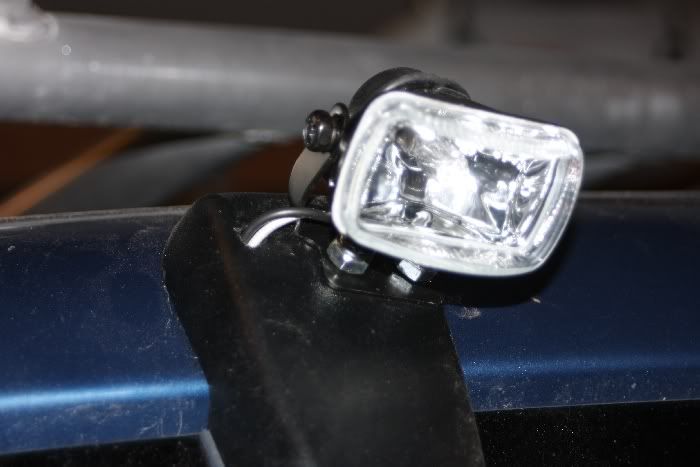 When it comes to illuminating objects, you are backing up, most of the time no faster than 5, maybe 10 miles per hour, in my case very slowly out of my garage, and the lighting in the shared driveway is not that great. So I need something that lights up down under, behind my tires and surrounding area, not far behind. With the lights up on the hinges, there isn't much illumination you will get on the ground, or immediately behind the jeep.
Look at this shot:
Just get floods instead of spots.