Things are still going well in an attempt to prepare the KJ for the Cabo trip next spring. I've been interested in a rear shelf or rack but never saw quite what I wanted.
Some rummaging around a metal scrap yeard turned up 1 big and oddly shaped piece of aluminum diamond plate. $50 later it was mine. The shape was a square "C" but I found a shape I could turn it into. A friend of mine let me use his TIG welder for a growler of beer and off I went. No pics of the build process but here's the final product:
All the bends were done over the 90 degree edge of my friend's welding table with a 2x4 and a big hammer
I'm just glad I remembered how to run a TIG torch after a year or so off.
The rack mounts into the factory shelf slots with a piece of 3/4" tubing.
I wanted some added security so I made it have two compartments... a lockbox and tools will go in the middle section. I wanted to see how a light would work out in there and that marine light was the only one I had... some LED's on a refrigerator switch will be coming.
Quick and easy way to hold things open... plus it automatically resets to close when you lit the lid again.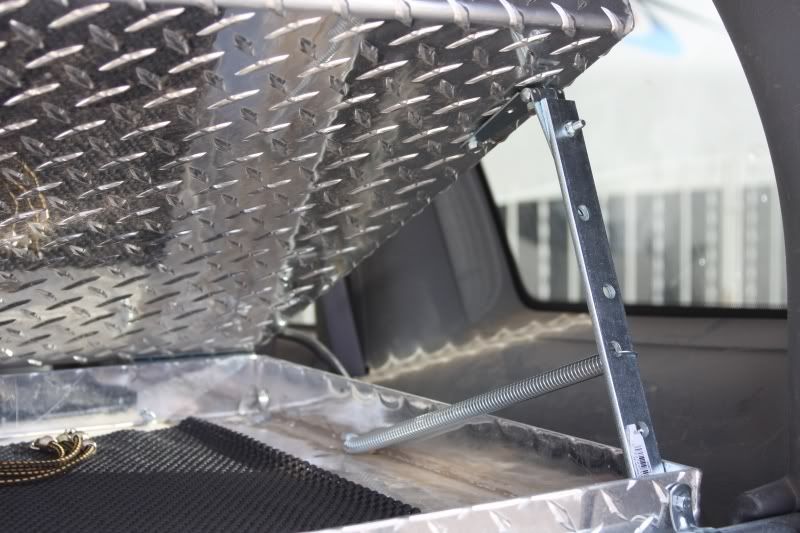 The hinges and rear mounts... (hinges not completely bolted yet)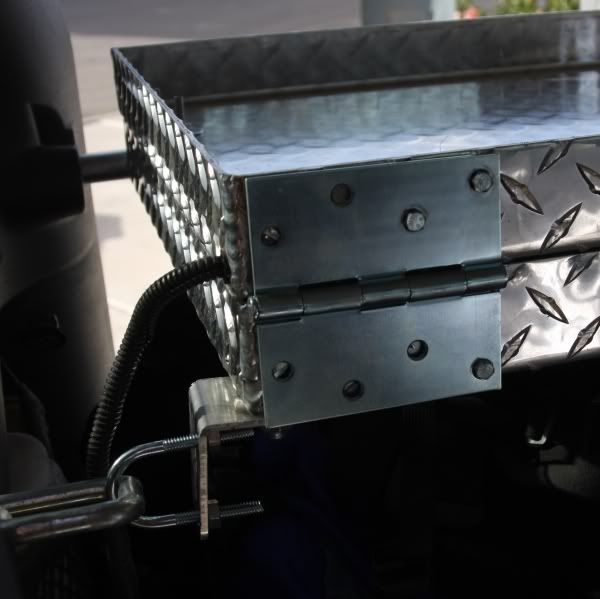 Welds started out a little cold and lumpy... yuck
But after a bit I got back into the groove of things... (I need a TIG setup again)
I'll update once more goodies get added...