Those plastic parts are just rivited on.
Making sure the door clears, I then centered the bumper and drilled holes for mounting
it on the angle steel.
The bumper is only mounted to two points, the two pieces of angle steel. For now this will work. But since I had to eliminate the spare tire mount, because of the width of the TJ bumper, I a going to evenutally put a swinging tire mount on the bumper. To strengthen the bumper I am going to weld supports from the rear to the bumper.
Now it was time for the stock bumper skin to lose some weight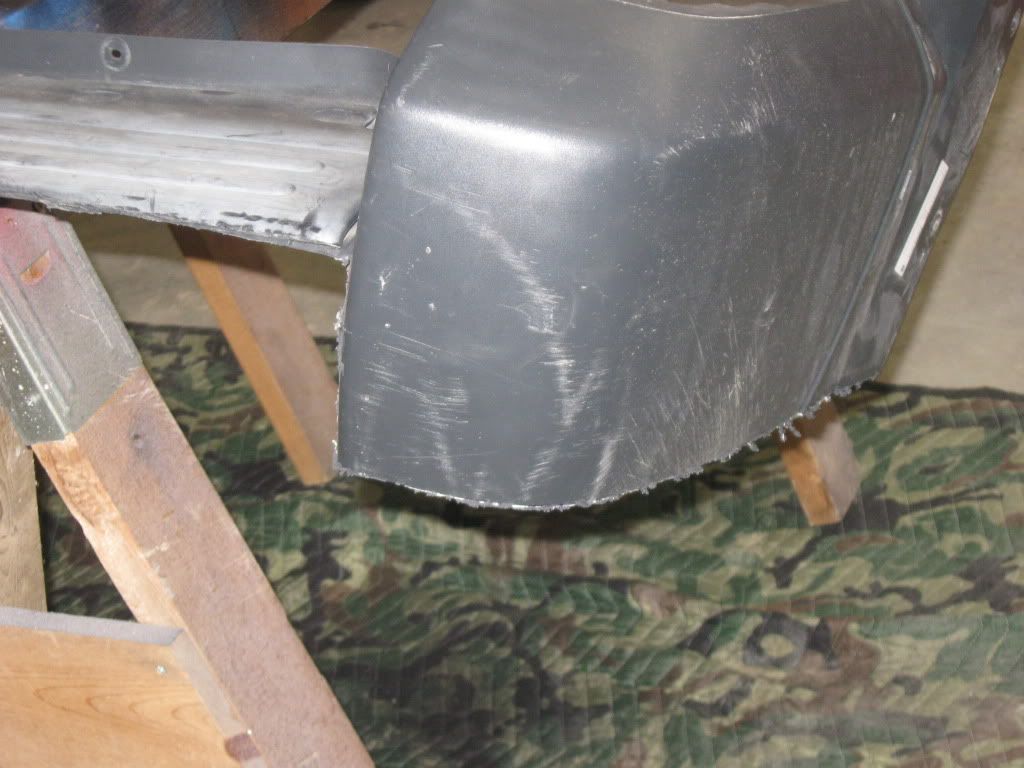 I made the final cuts to the fender flares after everything was assembled to make sure for a correct fitment and straight lines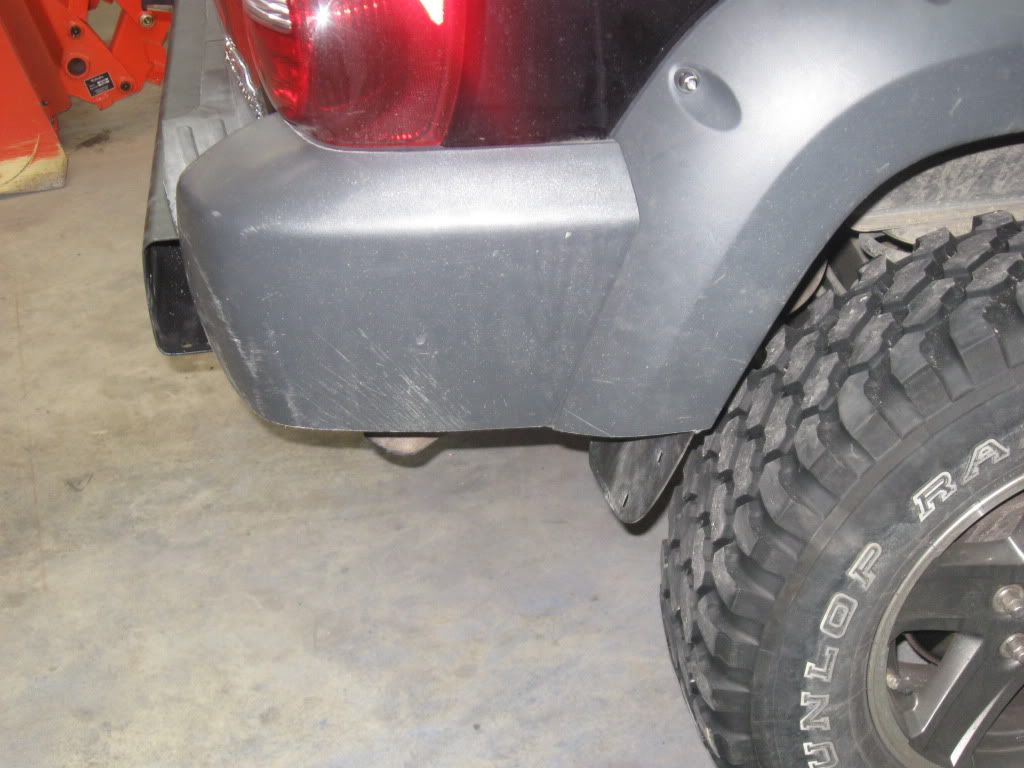 You have seen the final product, hope everyone likes it. I know I do. If you have any questions just let me know!