Finally got things working and installed so I thought I'd show another take on the onboard air...
We start with a tank... installed a (100psi on-120psi off) pressure switch and low-pressure sensor...
Connected and plumbed the Thomas compressor...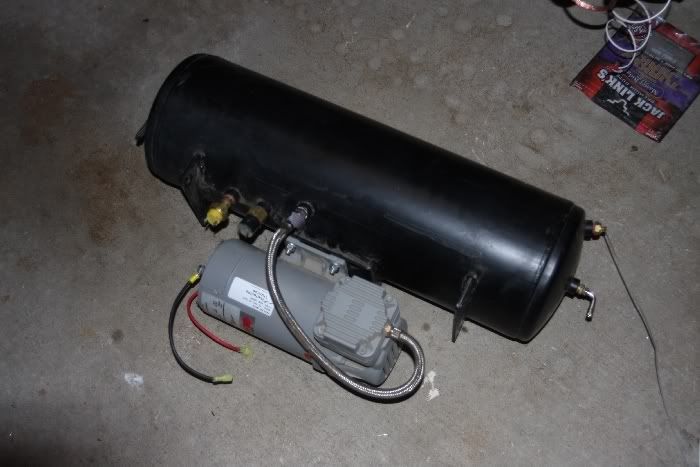 Then we had to address the crazy wiring
I even got my "phone-an-engineer" scratching his head
Starting to make some sense of the wiring... the gold piece you see is a dump solenoid that will be wired to my air springs in the rear so I can let air out from inside the cab.
Wiring all finished. Gauge and quick-disconnect set up. All of the relays and mounted to a circuit board on the inside of the black casing.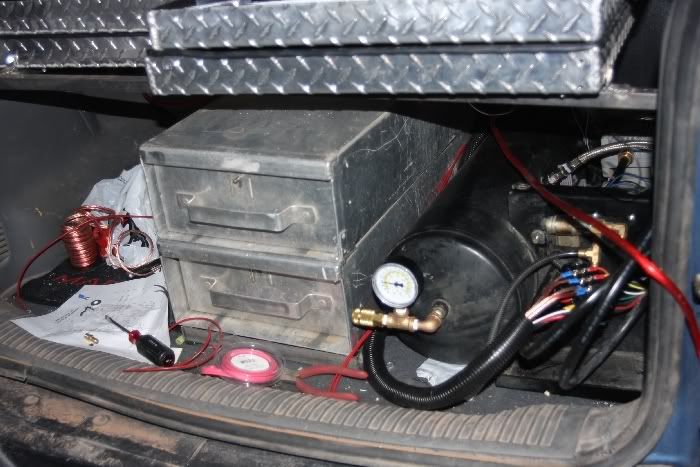 Switches got passed on up toward the front... needed to figure out something o do with my growing wire problem... switches shown are for: compressor power, air dump, and fridge power.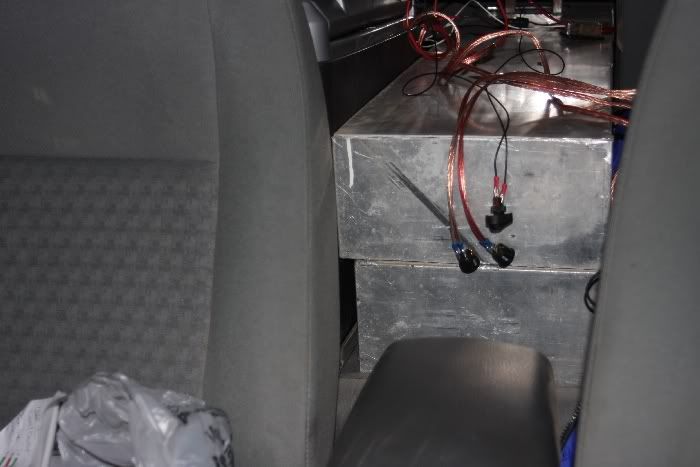 So I started on a switch panel to mount on the ugly front of my cargo drawers.
All tacked up...
Not quite on the same level as Troy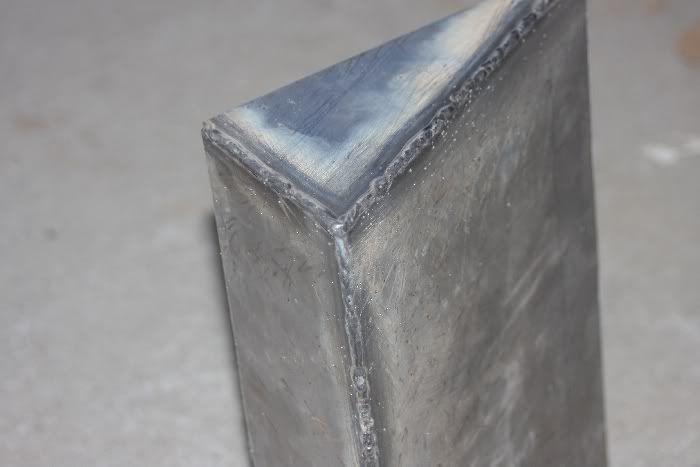 Smoothed out...
Then I spent faaaaaaaar too much time trying to convince cheap drill bits to make holes
Switch panel as it sits just now... top left is a fuse box... top right is a 4ga in--->4x8ga out distribution block that will power the fuse box. It also leaves me some room for expansion. Voltmeter on right and lots of holes for switches and/or wire grommets...
Where the finished product will sit...
Yikes this is a lot of work