I pulled a friend of mine out of some mud with a tow strap. I ended up with a very muddy carpet. I found the solution in the form of bed liner! The sides and floor from the back door (including the door) to the lift gate is now done.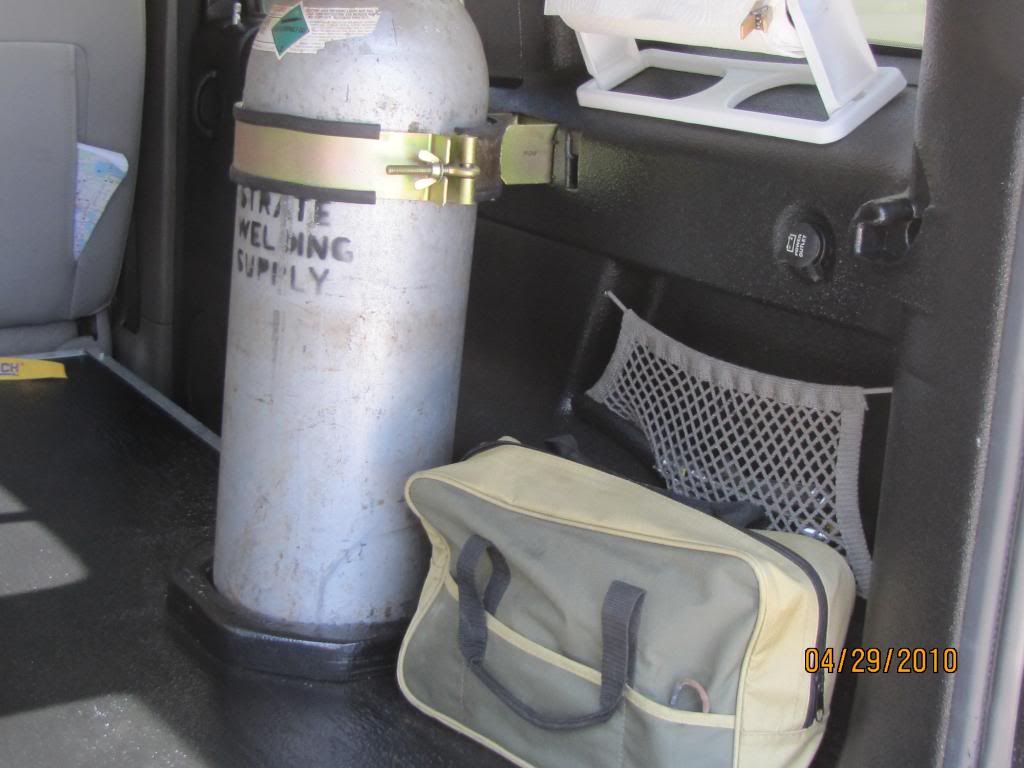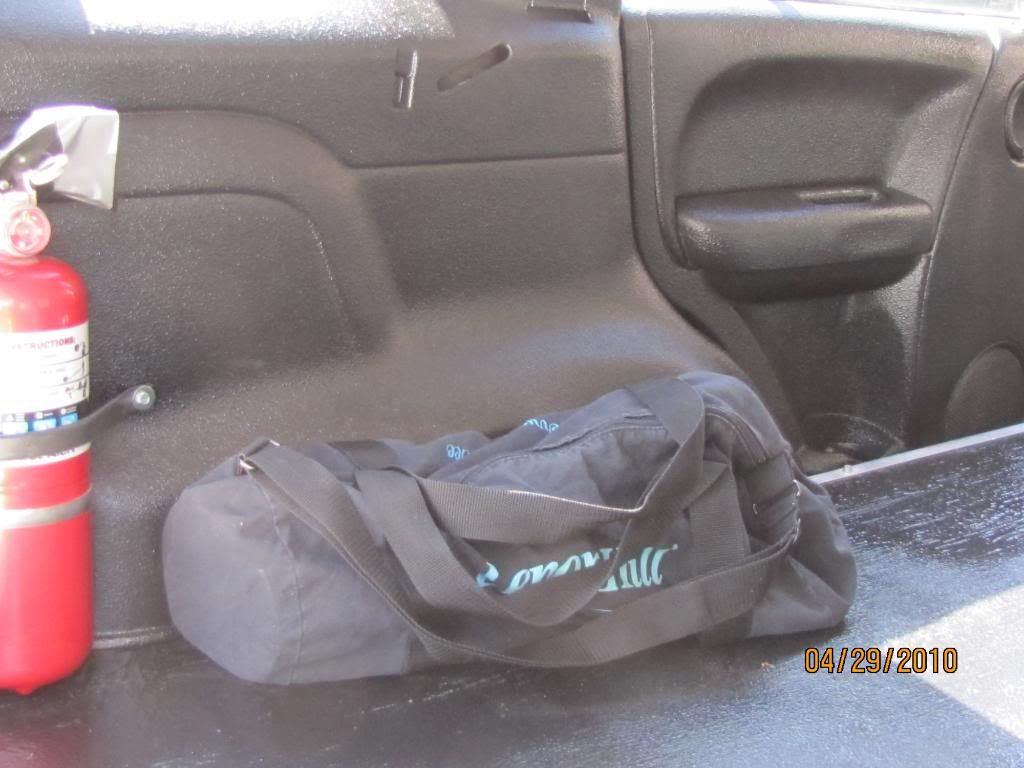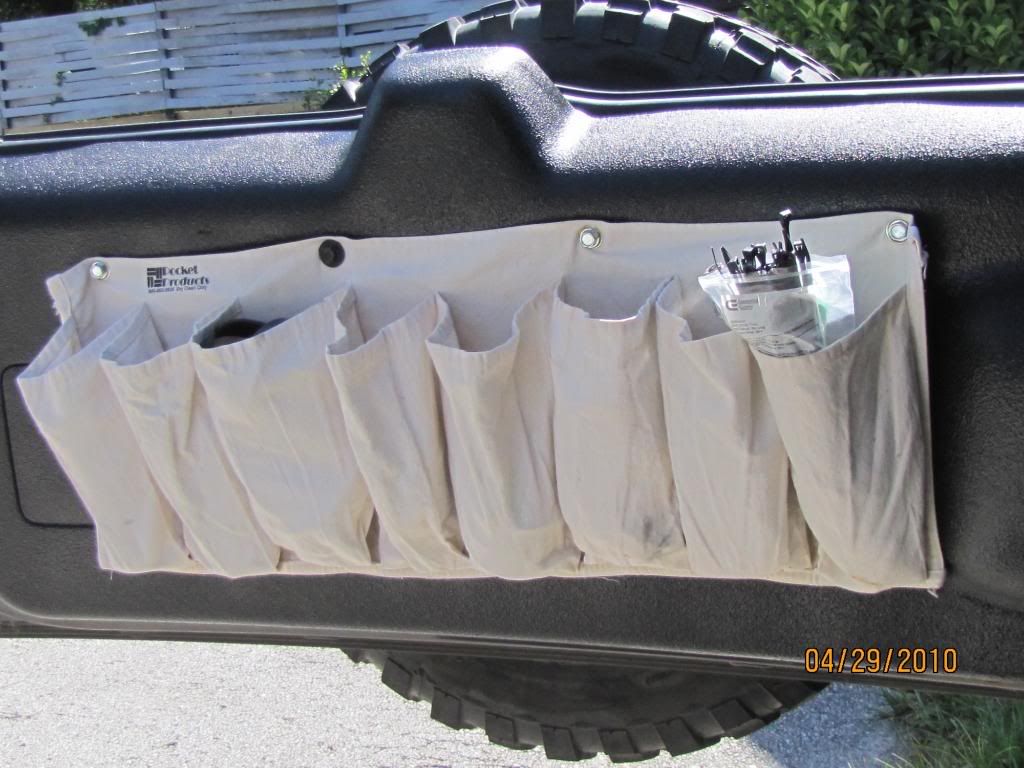 The fire extinguisher and CO2 tank are attached to metal behind the plastic trim. The plywood floor didn't take the bed liner like the plastic or outside of the Jeep did. It doesn't have the same texture. Apparently it soaked into the wood. BTW,
Smart Bed Liner
is distributed by "Gear Head Products, Inc." of Indianapolis, IN. I can't find anything on the bed liner or the distribution company on the net. Strange!!
Terry