When I tow my camper with the AC running and going up even a slight grade my engine temperature gauge climbs. This has also happened on the trail a couple of times with the AC off. So I used an old trick that truckers used to use. Some motorhomes also use it in the mountains. A radiator mister!
Here is a 2.5 gallon water tank with a 12v pump on it. the water line runs up to the next picture.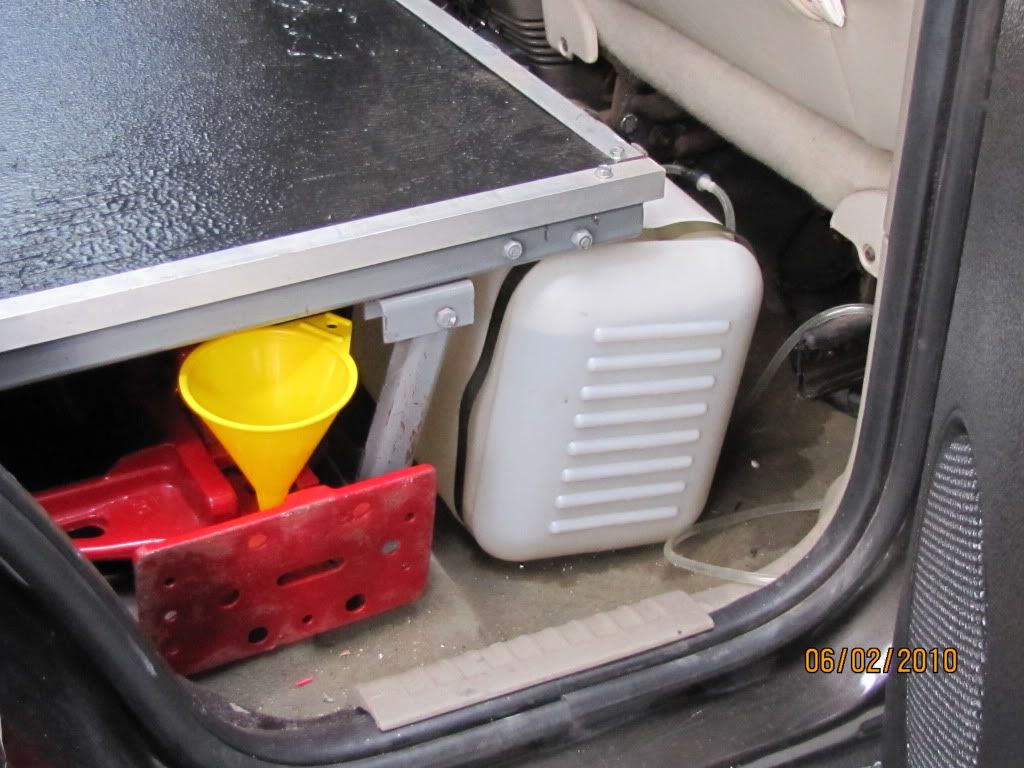 Here the water line has split into 2 lines with a sprayer head on each line. I think this will work where it is but I might have to move them later on. Just drill out the rivets and move the heads.
This setup is supposed to drop the water temperature by 40*. I know it doesn't take much to cool down a hot radiator this way so I'll just cross my fingers.
Terry