Since I'm all about gangster I decided it was time to get into the off road trailer scene. There's a lot of trails out here that can take multiple days to complete so it'll be nice to have. I also got a screaming deal on a Mombasa tent to put on top when it's done. Special thanks to the boss who will let me keep it on the lot in between phases.
What it is so far:
A perfectly squared frame made from 3 inch channel and measures 75"x49" the cross members are 2"x3"x3/16" angle iron. The front tongue is also 3" channel and has a 2" receiver welded in so it can be an adjustable length tongue. It has a brand spankin new set of tires that are Jaxxon ST205/75D15 with a 5 on 4 1/2 bolt patter (same bolt pattern as Most Jeeps), and a brand new Hendersons trailer axle 61 inches wms to wms. These wheels will eventually match what's on my rig (either OEM or aftermarket).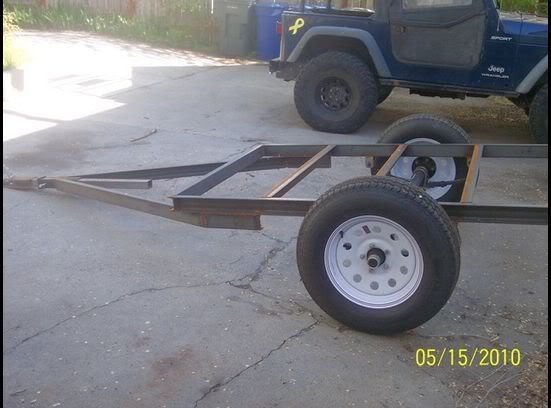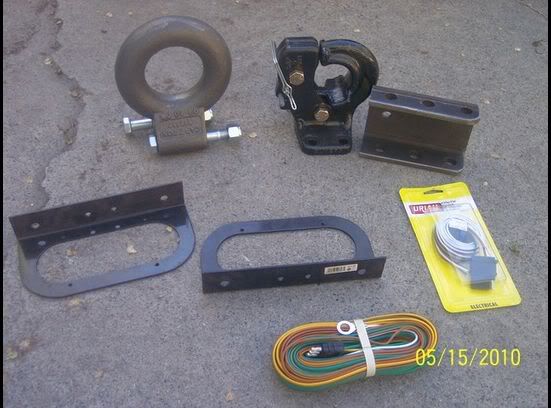 This is probably the hardest part of the build, the next step is to build a box with tailgate and lid that's strong enough to support the weight of the tent and me. Once it's done, it will get a phosphate bath and the whole thing gets powder coated silver (we have an 8' x 8' x 16' oven... gangster). I will probably spray the cargo area with Vortex Liner.
I will post more progress pics but right now I am balancing this, new tires and a timing belt. The goal would be to have it completed in time for EJS; of course if this sucks up all my $ it may be done but I won't be there.
_________________
2006 CRD
http://www.UtahPowderCoatings.com/
http://www.gorecon.com/
I'm kind of a big deal.
RL rear bumper, ARB front bumper, Mile Marker winch, Power Tank, Skids by Mopar & Skid Row, RL Super Skink Sliders, 235/85R16 MTR, Air Flow Snorkel, DTT, 4.10 gears, Frankenlift II, Katskin leather, JL Audio stereo, Rosen video.