I want to show you guys some progress that I made since my original post:
http://www.lostjeeps.com/forum/phpBB3/viewtopic.php?f=3&t=74225
I have been patiently waiting to have my rack finished by my builder.
Got a chance to test fit it today and while I love the way it looks and will function, I need to do some adjustments to my bolt spacing and the feet in the rear. This is minor.
So here you go. Enjoy the pictures and feel free to ask any questions.
Yes, if you want one made I might just make you a deal.
Getting ready to set it on.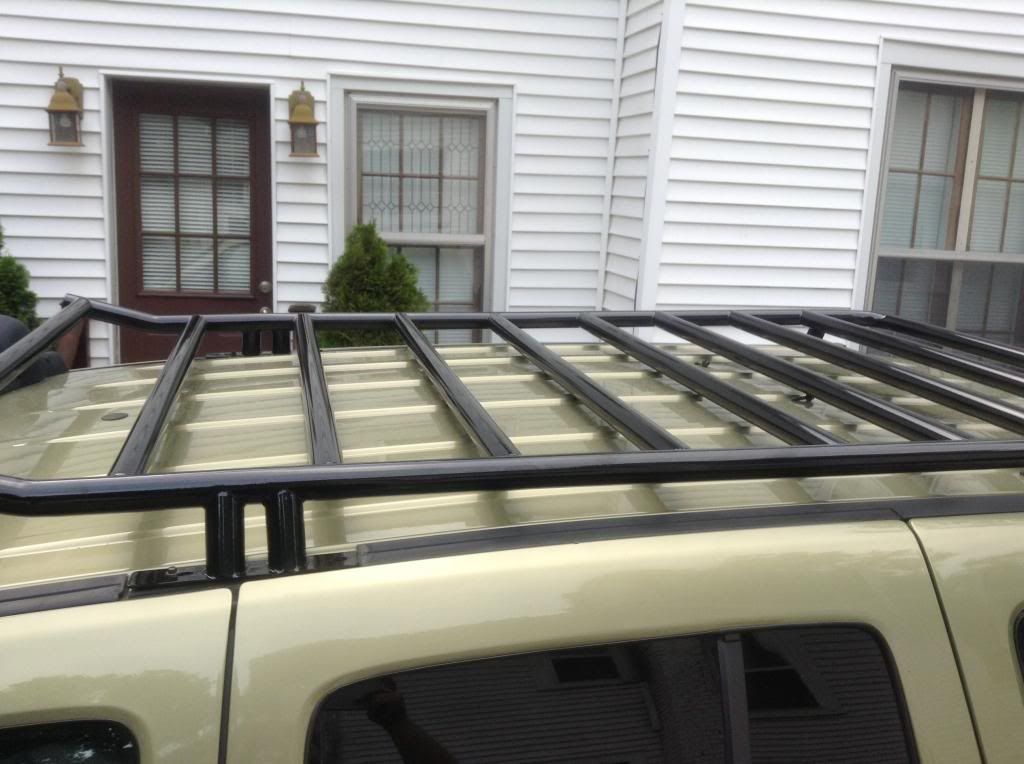 It is so low that you cant put a hand between the rack and the roof. However it is not touching. You can't get one any lower then this.(By design)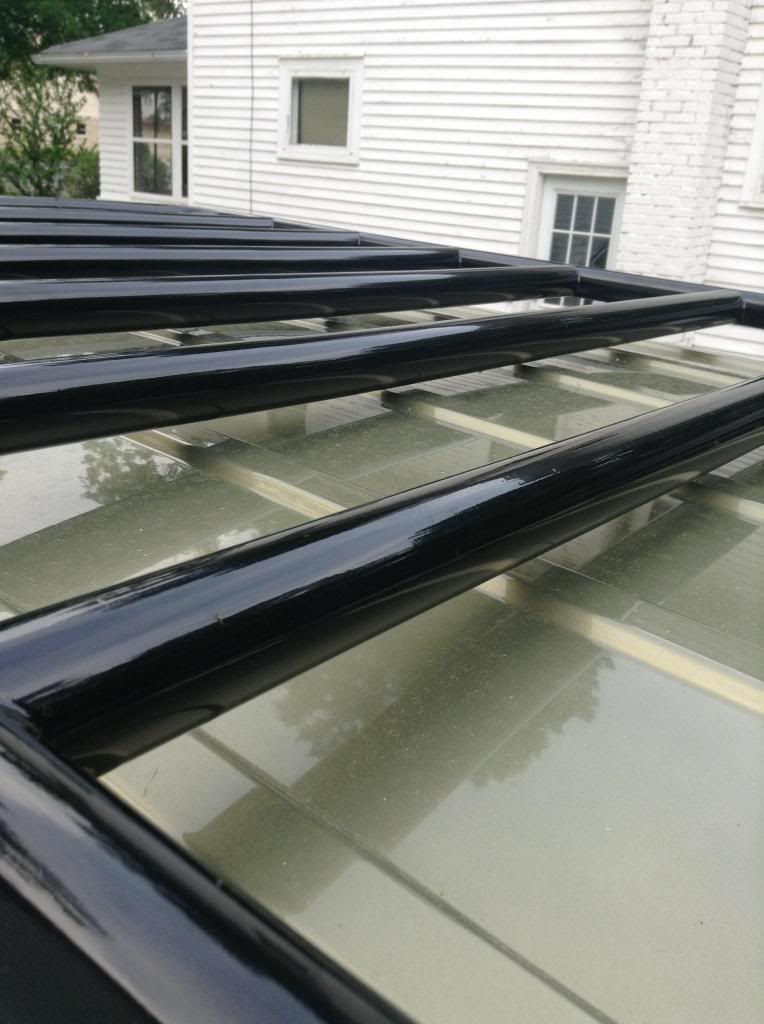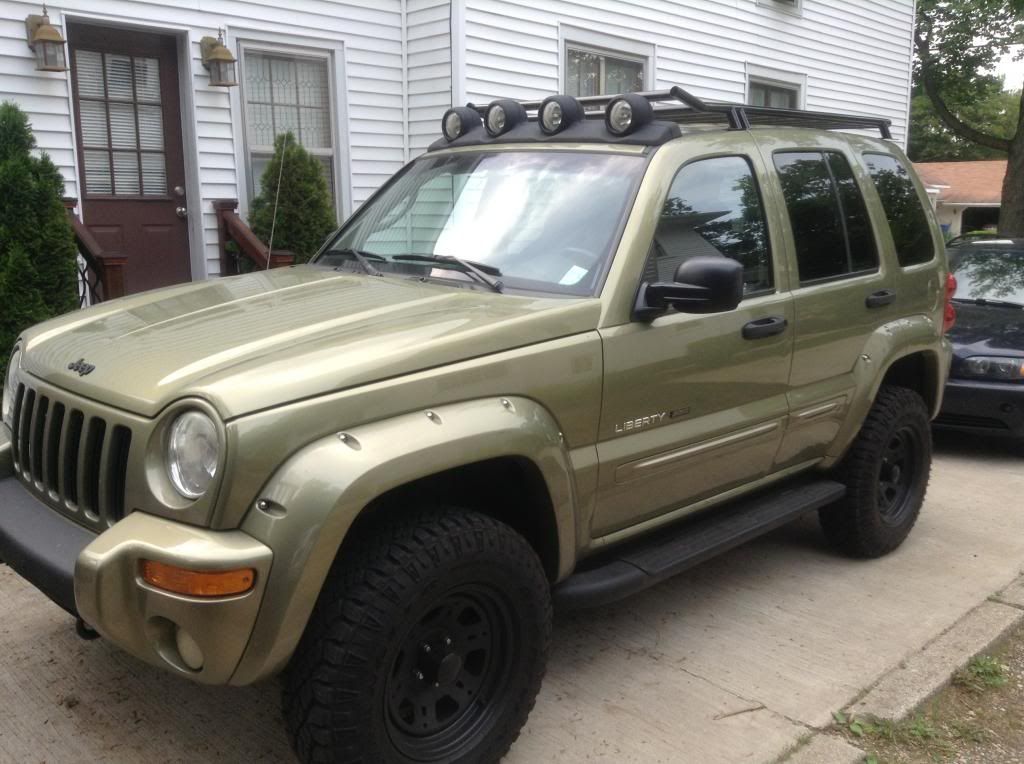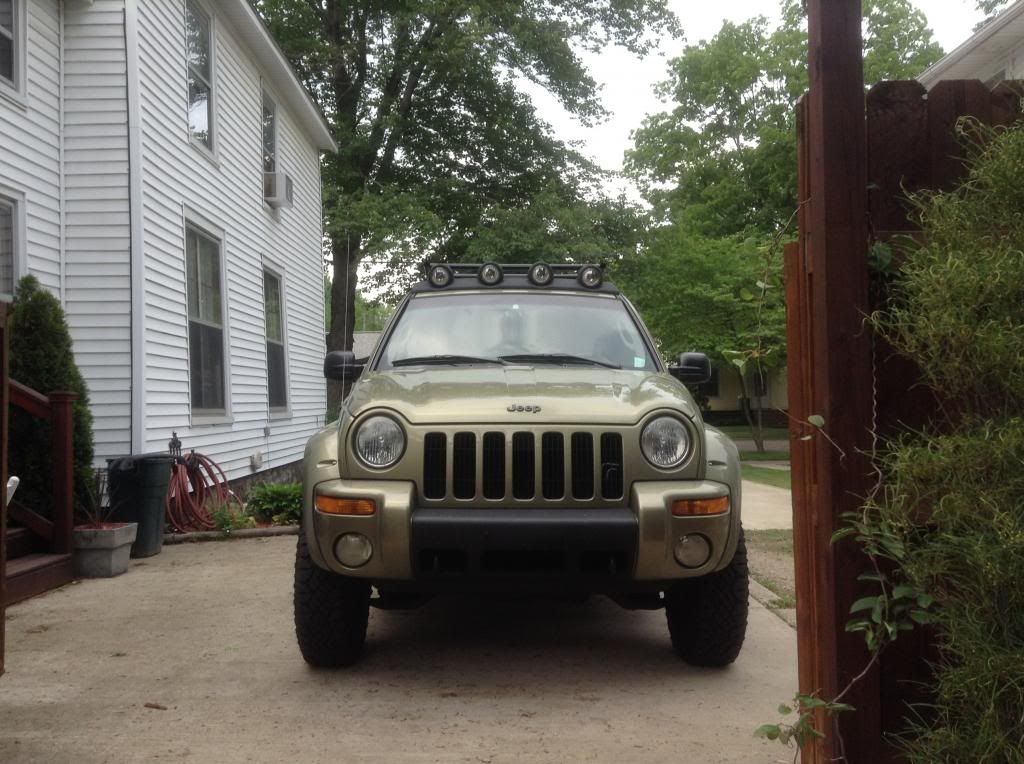 Tube ends will be plugged with polyethylene tube plug. No water intrusion or noise.
I might extend the front of the rack another 2-3" forward. By the way anyone without a light bar, can mount roof lights underneath the swoop of the rack and the roof. = Protected roof lights.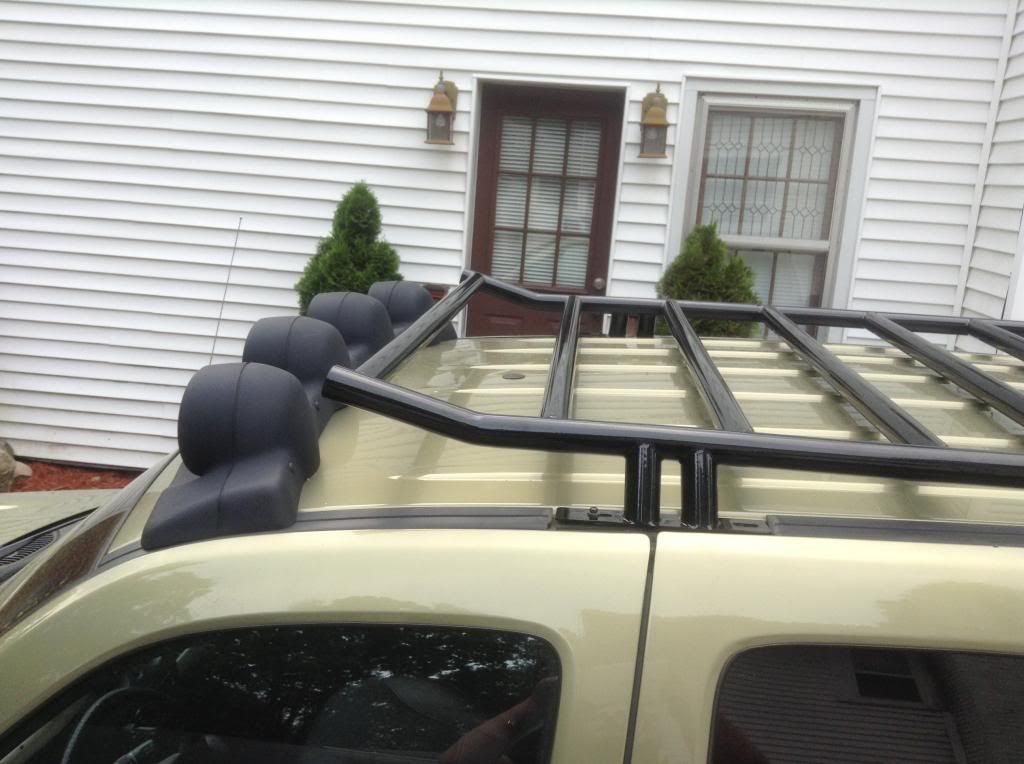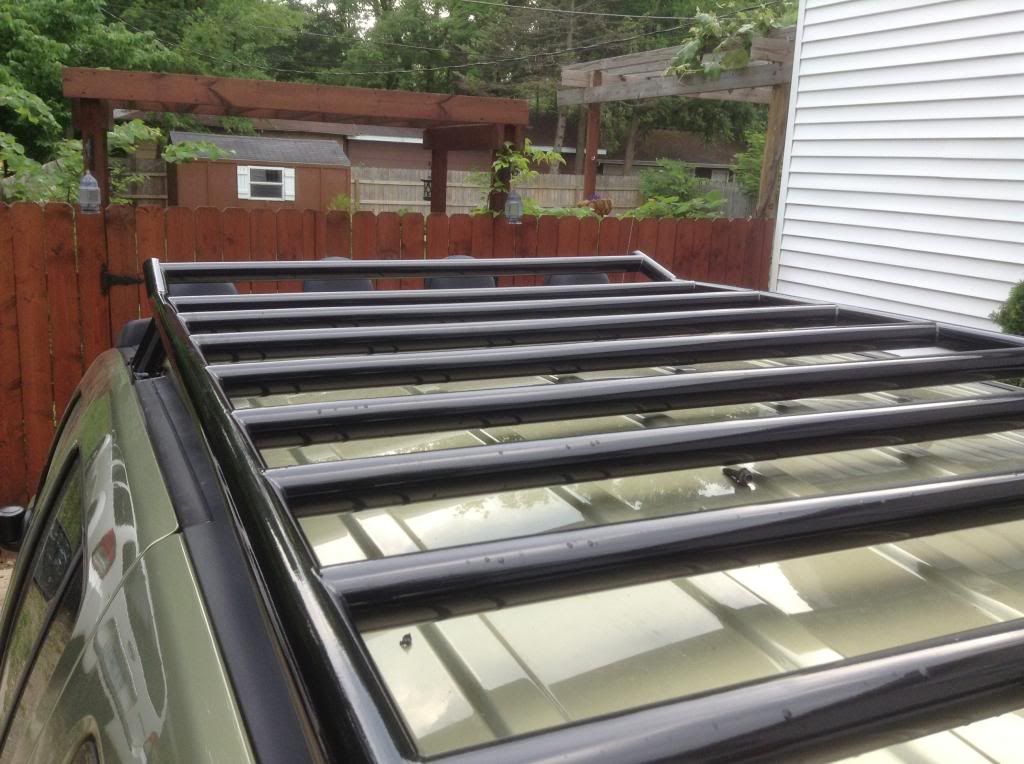 Notice the weld job on those tubes: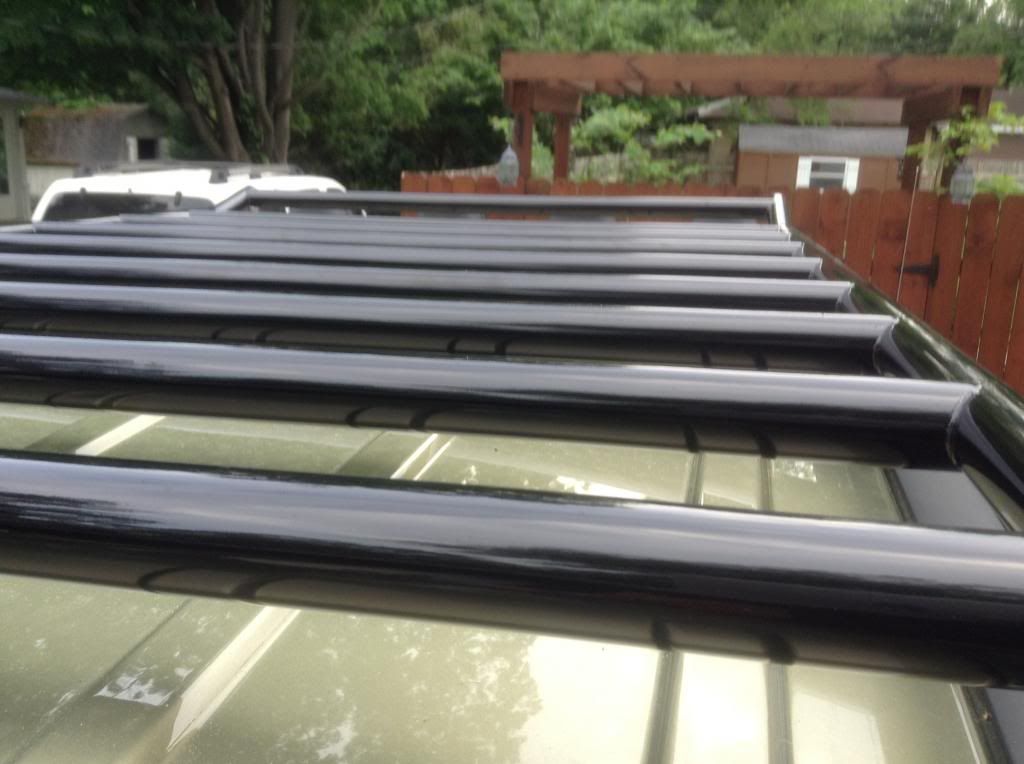 This is longest and lowest roof rack I have seen to this date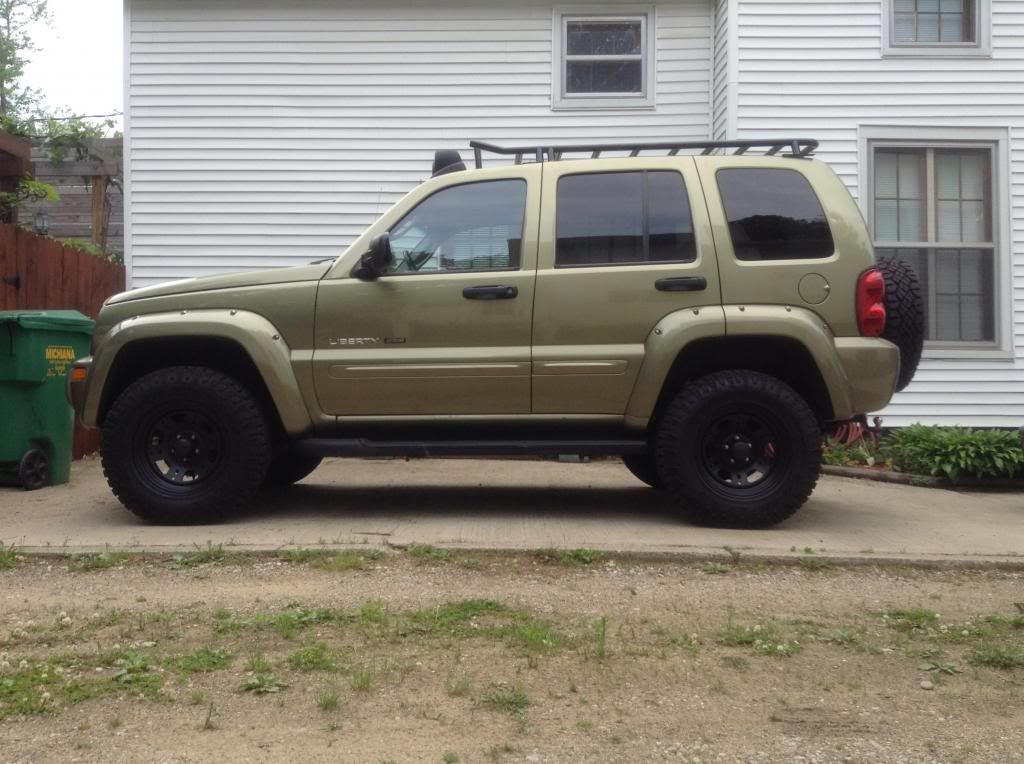 Alright.. This is all for now.
I will adjust those rear feet and post some more pictures.
Oh and in case you are wondering, I had 2 people 200 & 150lbs jump on this thing while it was sitting on a floor, and there is not much flex what so ever.